While a painter needs a good eye for color, becoming a painter requires far more than just brushing paint onto a surface--professional painting courses and following any licensing requirements are an important part of the process.
House painters and decorators need to be able to guide clients in their choice of paint types and color, prepare surfaces to be painted, do high quality work that lasts, and clean up the area around where they've worked afterwards. There are different requirements for the type or surface you're working with, what sort of cleaners you can use, and even the kinds of paints that are allowed. You might also need to do some dry walling or industrial painting.
Although there are no formal painter requirements beyond getting your high school diploma, many painters do an apprenticeship or take painting professional courses to make sure that they fully understand all the elements of their work. Why bother with a professional course? There are actually many ways it can enrich your career as a professional painter.
Licensing Processes
Depending on which state you live in, you might need to get a license for painting contractors. This can be as simple as completing a registration form or as complicated as taking an exam to prove what you know. Regulations vary widely, and in states like Arizona, you'll just need to show at least two years of work experience. Other states don't require painting contractors to be licensed and only insist that they carry the necessary insurance. A quick search of "painter license" along with your state name should turn up what you need.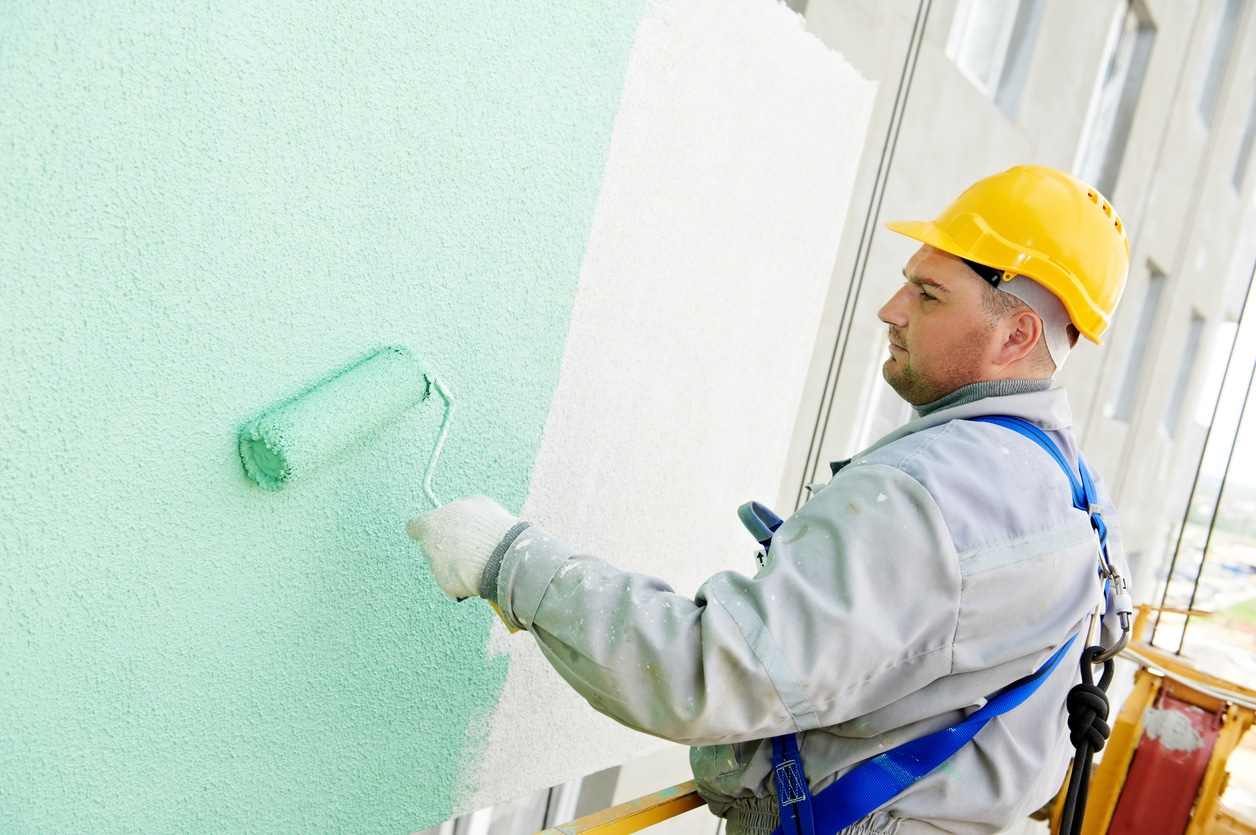 There's no formal, national house painting training program, but at some point, most professional painters take a professional painting course. Some people enter the painting profession by taking up an apprenticeship, which usually takes about three years and includes both on the job and classroom learning. Expert painters can take professional courses and get certification in specific areas of expertise, such as painting healthcare facilities.
Whether you're interested in taking a painter training course to help you get started or you're already an experienced painter and want to gain extra skills with a professional class, there are plenty of painter courses on offer. Read on to learn more about these options.
Professional Painting Courses
New painters can choose to do an apprenticeship to get both hands-on and classroom learning from a painter professional course, or they can start working as a painter's assistant and just learn on the job. Since 2010, the Environmental Protection Agency (EPA) requires all house painters working on buildings built before 1978 to get certification through the Renovation, Repair and Painting Program (RRP).
Painting courses generally cover:
How to prepare a surface for painting
How to seal cracks and deal with moisture
How to choose the right type of paint for different conditions and temperatures
Choosing and mixing paint colors
Securing a painting site
How to achieve different effects and use various finishes and glazes
Even once you're an established painter, it's still worth taking more professional classes from time to time. House painters can take a painter master class to get extra certifications that earn higher rates of pay. These include expert certification in areas like protective coatings. Having a professional certification to show new customers can bring you more jobs and better pay.
Where Can You Find Painter Professional Courses?
If you're just getting started, then painting courses at your local community college could be helpful to you. You won't find any painter academies, but many technical colleges run apprenticeship programs for people who want house painting training. To enroll, you have to be over 18, willing to commit to the course, and pass a background check.
You'll need to decide whether you want to begin by focusing on interior painting and decorating or on exterior painting and finishes, since they require different techniques and approaches. Associations like the Society for Protective Coatings and the NACE International Institute offer professional certifications that include General Coating Certification and Protective Coating Specialist certification. Some of the certifications available mean you have to go to a painting course while others just need to see verifiable work experience in the right area.
Teaching Painter Professional Courses on Your Own
Once you've been a professional painter for a number of years you might be ready to move on to helping others learn to paint. Apart from making sure that your painter's liability insurance covers you, you won't need any particular qualification other than a desire to show others the tips of the trade that you've already learned.
Bottom Line
There are plenty of painting courses for both beginner and advanced painters that cover every aspect of house painting. Since you don't need a particular painter qualification you can get started as soon as you feel you have learned the necessary skills for success. If you're looking for an extra edge, a professional painting course can boost your career, help your confidence grow, and increase your profitability.