Hair stylists have a variety of tricks for every occasion: hair spray, bobby pins, curling irons and so many other tools are in use that people may think you're a magician. But the truth is that being a hair stylist is more hard work and dedication than magic. Despite that, hair stylist insurance helps you thrive and is one trick you shouldn't forego.
How Hair Stylist Insurance Helps You Thrive
Styling hair means that your clients trust you to make them look their best. It's not just a job.
You're turning your client into the bride or birthday girl of their dreams.
The trouble is, sometimes you just can't transform your customer into the movie star they want to look like.
The right hair stylist insurance will protect you from customers who aren't satisfied with their hair, and from situations like these:
You use a photo of a client's hairdo in your advertising, but the client gets upset and sues you for sharing her photo
A client sues you for ruining her hair with a particular hair product
Someone drops your expensive straightening irons and they get damaged so much that you can't use them
On your way into a client's home to do her hair for her wedding, you bump into an expensive vase and knock it to the floor, where it smashes into tiny pieces
A client trips on her way into your salon, falls against a chair and breaks her nose
You sell a brand of conditioner to your client, but after she uses it for the first time she has a severe allergic reaction
Your client is so upset with the way that she looks with her hairdo that she sues you for giving her bad advice
How Hair Stylist Insurance Helps Your Business Succeed
Hair stylist insurance gives you much more than protection in case something goes wrong. Knowing that you have the right insurance actually helps your business to succeed. Having insurance gives you the confidence to start out as a hair stylist, because you don't have to focus on what happens if something goes wrong, instead focusing on using all your skills, creativity and experience to make sure everything goes off without a hitch. Even experienced hair stylists find that insurance lets them try something new.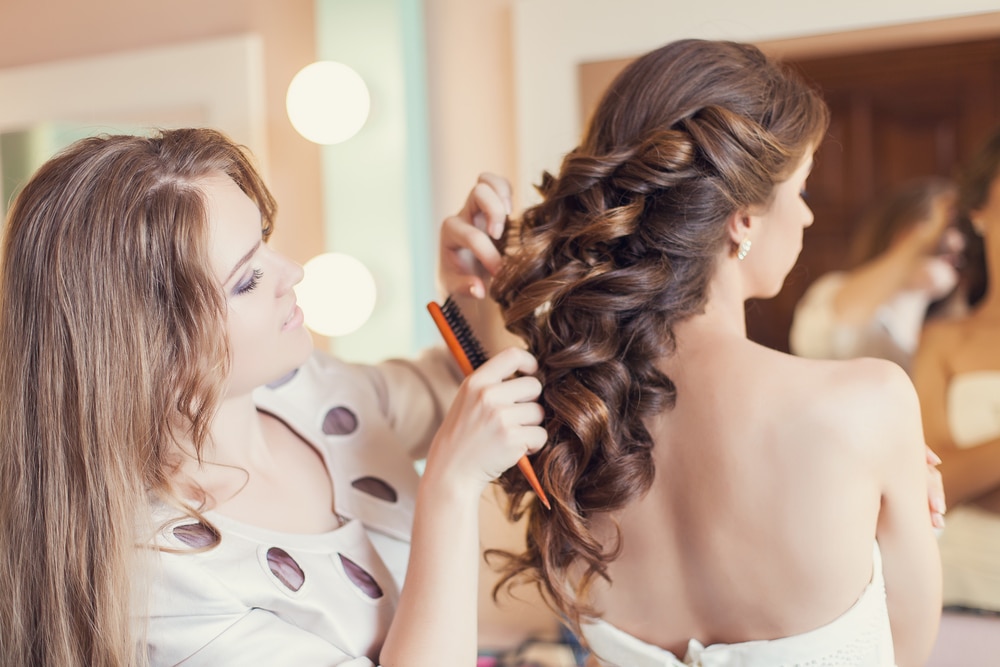 Your customers trust you with much more than their hair. They bring you their hopes for their special day. When you can show your customers or a salon where you're planning to rent a chair a valid Certificate of Insurance, they know that they can rely on you to make their dreams come true, and to handle yourself professionally when things go wrong.
A Certificate of Insurance also brings you independence. Having your own insurance means that you don't have to rely on a hair salon to cover you. You can see clients at your own home or at their home when you're insured. If you work at several salons and one closes down, you don't have to cancel upcoming appointments, just find a new location and continue on with your work like the professional you are.
Getting the right insurance makes you much more flexible too. What if you got a call at 8pm asking you to fill in at the top local salon the next day? There's just one thing - you need to have your own insurance. If you have insurance which allows you to instantly add the salon as an additional insured, you're all ready to go.
Flexible, fast insurance gives you the power to succeed as a hair stylist. Open up new opportunities for your business by adding hair stylist insurance.