If you're planning to lead residential or commercial construction projects, you'll need to get a Georgia general contractor license to do business. The good news is, in just a few steps, you can count yourself among the roughly 5,000 general contractors in the state.
The Georgia State Licensing Board for Residential and General Contractors is the contractor state licensing board. You will need to file applications, pay required fees, and fulfill their requirements before you take on clients.
A contractor license is required to do any work amounting to more than $2,500. The State Licensing Board also requires you to meet statewide general contractor insurance requirements and register your new business before submitting your application for licensure.
In this article, we will cover:
How to become a contractor in Georgia
To start your general contracting business in Georgia, you must meet the educational requirements provided by the Georgia State Licensing Board, as well as pass an exam, provide proof of insurance and register your new business.
Having all your information, applications and paperwork prepared and ready to go makes applying for your general contractor license the easiest part of the job.
Georgia general contractor license requirements
To meet the initial requirements for your general contractor license, you must be 21 years old and provide the state licensing board with proof of one of the following educational or work experience requirements:
An official diploma or transcript from a four-year, accredited university in engineering, architecture, project management, or building construction.
An official diploma or transcript proving college-level coursework at an accredited university and work experience similar to at least four years of university experience.
At least four years of work experience in construction, with at least two years working for a general contractor. Additionally, one year must also be in the field of engineering, supervision, project management, administration, accounting, or marketing.
Next, you must choose the general contractor license type you will apply for. Your decision largely depends on which area of the construction industry you want to focus on.
General contractor license types
In Georgia, there are four different types of general contractor licenses.
General Contractor: This license is for work that exceeds $2,500 on private, commercial, industrial, public, and other building projects. You cannot perform HVAC, plumbing, electrical, or utility contracting work with this license.
General Contractor-Limited Tier: This allows for the same work as a basic general contractor license but with contract amounts of $1 million or less.
Residential-Basic Contractor: This license is limited to projects with detached one-family and two-family residences, one-family townhouses (not over three stories), and adjacent structures.
Residential-Light Commercial Contractor: This license is the same as residential-basic, with the addition of projects related to multifamily and multi-use light commercial buildings and adjacent structures.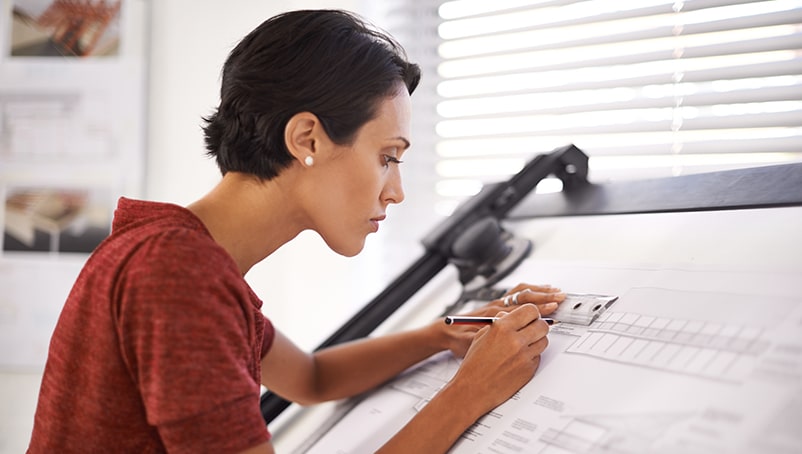 How to get a general contractor license in Georgia
After meeting the minimum educational requirements and determining the type of work you will do, you need to submit the application and fee for the license you want.
General contractor application requirements
For your application, you will also need proof of general contractor liability insurance, workers' compensation, and net worth.
For Residential Basic and Light Commercial license applications, your proof of net worth can be in the form of a $25,000 surety bond in the individual or business organization's name. For all other applications, you will need a signed financial letter referenced by a certified accountant.
The application fee is $200. You can start the application process online with the Secretary of State's office.
General contractor exam requirements
After completing the application and submitting the application fee, you will also need to take and pass the NASCLA exam.
Upon approving your application, the state will notify you and the testing company (PSI Examination services). You will need to schedule a business and law exam and your license exam based on what type of contractor work you will be doing. You must do this within one year of your approval date.
How long does it take to get a general contractor license in Georgia?
The Georgia State Licensing Board typically processes applications within 20 business days. After that, the process goes quickly if your application is complete and you pass your NASCLA exams.
You can prepare for your construction exam by taking a Georgia general contractor license practice test. This will ensure you are familiar with the material before you schedule your test.
It can help to have a Georgia construction lawyer review your application before submitting it to the board to ensure everything is accurate and complete.
General contractor license reciprocity in Georgia
Georgia recognizes general contractor licenses issued by other states. The reciprocity is available for:
Residential basic contractors in Louisiana, Mississippi, and South Carolina.
General contractors in Louisiana, Mississippi, North Carolina and Tennessee.
There is no reciprocity for residential light commercial contractors or general contractor limited tier state licenses.
Georgia general contractor license renewal requirements
You must renew your general contractor license every two years. Georgia law requires the renewal fee of $100 to be paid by June 30 of even-numbered years. You may also need to submit proof of continuing education, depending on your license type:
General contractor: No continuing education required.
Residential basic: Three hours.
Residential light commercial: Six hours.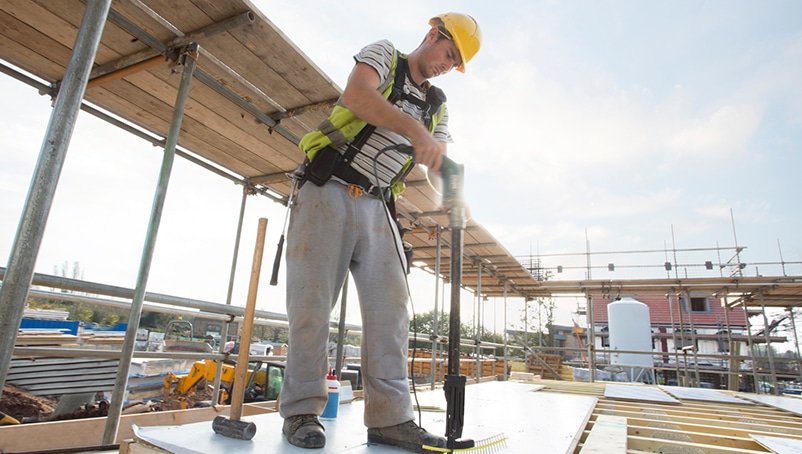 Insurance requirements for Georgia general contractors
Every general contractor that wants to work in the state of Georgia must meet Georgia business insurance requirements established by the state government. The following types of insurance are either required or recommended for Georgia contractors:
General liability insurance for Georgia contractors
General liability insurance in Georgia protects your general contracting firm in case of third-party bodily injury and property damage. If a client files a legal claim against your business because they were injured on your jobsite or their property was damaged, liability can help pay for costs.
Georgia general contractors must submit proof of liability insurance with minimum coverage limits according to their license type:
General Contractor: $500,000
General Contractor-Limited Tier: $500,000
Residential-Basic Contractor: $300,000
Residential-Light Commercial Contractor: $500,000
Workers' compensation for Georgia contractors
State law requires businesses with three or more employees to have workers' compensation insurance in Georgia. The coverage protects your employees and your business if a work-related injury or illness occurs.
Workers' compensation offers peace of mind to you, your employees and your clients. Plus, it shields you from financial downfalls, such as medical bills, if an employee becomes sick or injured from a task you asked them to complete.
Tools and equipment insurance
You can protect your contractor gear with a tools and equipment insurance policy. It pays for repairs and replacements in the event of theft or damage.
Commercial auto insurance for general contractors
Vehicles owned by a business and used for business purposes should be covered with commercial auto insurance.
This provides a safety net in the case of accidents or damage to your vehicles, as well as injuries to you or your employees.
Commercial property insurance
Commercial property insurance covers vandalism or damage to property owned or rented by your contracting business.
How NEXT supports Georgia general contractors
NEXT helps Georgia general contractors get the business insurance they need to get licensed and protect their business. We only sell small business insurance, and we specialize in coverage for construction professionals.
Our online services allow you to apply for coverage and obtain a certificate of insurance within minutes from a computer or mobile device so you can get to work quickly.
Get an instant quote online today.
Do you have projects in a different U.S. state? Visit our summary of general contractor license requirements in every state.