You've heard the old saying "if you fail to plan, you plan to fail." When it comes to building a successful dog walking business, the statement has a lot of truth.
A business plan helps you identify your business opportunities and it encourages you to take an honest look at your competition. A dog walking business plan also helps you to identify your business strengths and weaknesses, create financial projections, set a budget for needed expenses, and get a good idea of what profit you can make.
A dog walking business plan can be as vital as leashes for your clientele, identifying good walking routes, and being able to work well with all kinds of canine personalities and energy levels. That being said, what does a dog walking business plan include?
Executive Summary: Completing the First Part Last
The Executive Summary is the first part of your dog walking business plan.
It should be no more than one page long. If you're requesting funds, the Executive Summary should identify the amount of money you need and its basic uses. If you're doing the plan so you can build a successful dog walking business, but don't plan to use it to ask for a loan or grant funding, then you don't have to include a financial summary and request funds at the end of your Executive Summary.
To help save yourself some time and make progress with your business plan, leave this first-page blank until you finish the other plan sections. As you fill in the blanks, use the information in those sections to summarize your entire business and what you want to accomplish in the Executive Summary. A good Executive Summary should clearly present how long you've been in business (or if you're starting up), state who you are, and give your qualifications for running a dog walking business. It should also clearly identify the local market opportunity, and summarize your basic business income, expense, and profit projections.
Operations Plan: Who Will Be Running Your Business and How Will it Operate?
The Operations Plan is where you put your staff and salary information. If you're a one-person dog walking business, you don't have staff, but you still need to account for your time, operating hours, and the number of dogs and owners you'll be able to serve.
The Operations Plan should also include important business essentials like dog walking insurance. This part of your plan should also present your local business and dog walking licenses along with a summary of your customer policies. You can attach your dog walking contract as an appendix to your business plan and refer to it in the Operations Plan section.
Competitor Analysis and Pricing: How Much Will You Charge and Who are Your Competitors?
Should you analyze business competitors to see how much better your business is than theirs? This isn't the best approach when you're doing your business plan. To strengthen your dog walking business, instead of writing about how much better a job you do with your canine charges, list and analyze your competitors' strengths and make an honest assessment of how you compare. For example, your competitor may walk groups of four or more unrelated dogs, while you will only walk pets from the same household together. Each approach will fit a different customer, need, and likely, price.
Competitor analysis will strengthen your dog walking business plan by identifying what your competition is doing that's successful. It can also give you a good idea of which prices customers prefer to pay in your local area. You may be able to charge your customers more or less based on your services and your customers and their needs. After you analyze competitors' services and prices, you could spot some services they're not offering that you can provide. You can also determine a realistic pricing structure for your dog walking business.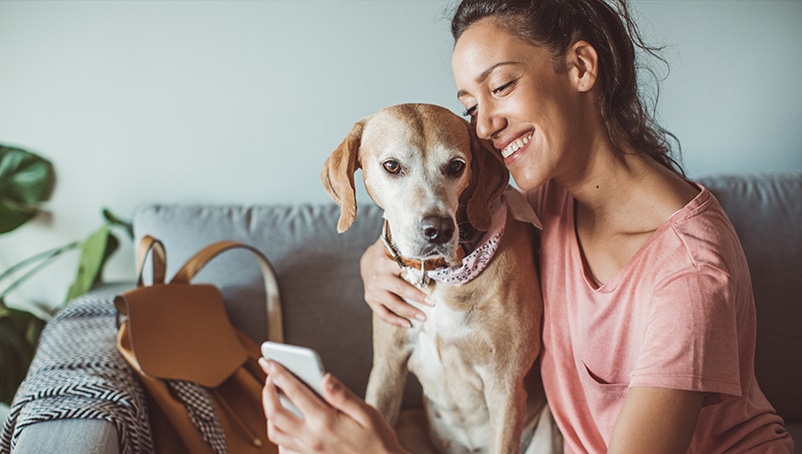 Marketing and Advertising Plan: Who Will Your Customers Be?
Whether you plan to build a strong customer base through word-of-mouth or establish your business via local service websites and directories, you must know who your customers can be.
Are you running a dog walking business in an urban area? Or is your territory a suburban community or small town? Your market isn't just the number of local dog owners who could use your services. It will be the dog owners who want or need to use your dog walking services. You can never know exactly how big your market is, but you can narrow your target market down to age groups, job categories, and other factors that would influence who needs to have their dog walked, when, and how often.
Once you know who your target market is, you'll be better able to create a marketing plan to reach them and set a budget for advertising and promotions.
Financial Projections and Plan: What Will Your Profit Be?
Some business plans will ask you to provide financial projections for three to five years, so you should also be able to project your income and expenses in three different scenarios: worst case, average or expected case, and best case.
Worst-case scenarios should take into account a slow start and fewer customers than you plan to reach. Best-case scenarios should accommodate hiring new staff and a rapid rate of business growth. A worst-case scenario can look terrible, but you need to know how to handle slow times during your dog walking business.
Other business plan elements include a SWOT analysis, products and services, and business owner and staff biographies. SWOT stands for "Strengths, Weaknesses, Opportunities, and Threats."
What Are Potential Dog Walking Business Threats?
Considering threats is one of the most important parts of planning.
In the dog walking industry, one of the biggest threats is unexpected canine behavior, especially biting and aggression. According to the Centers for Disease Control, over half of dog bites occur at home, and children are more likely to be bitten than adults. Your client dogs may still growl, bark, or bite while you're walking them, so it's vital to have a plan for potential dog bites or aggression on the job—this is where dog walking business insurance can be a huge benefit.
Can't I Just Write a Few Notes About My Prices and Services Without Having a Business Plan?
Of course you can! However, your competitor nearby may not be taking a casual approach.
They may be completing a complete dog walking business plan, analyzing your prices and services, and planning to grow a successful dog walking business to outperform yours. With that in mind, it's better to over-prepare yourself to ensure that you have a successful dog walking business.
Thankfully, the Small Business Administration provides templates and guidelines for writing a business plan. Once you have a solid dog walking business plan, you'll be able to judge which dog walking business tips make the most sense for your business.