Four years after shaking up the insurance industry by offering 100% online insurance solutions for small business owners, Next Insurance continues to reach new heights. We kicked off 2020 by breaking records and receiving recognition from Forbes as one of the most innovative fintech companies this year. We wanted to share a quick look back on some of our key milestones from 2019.
Biggest Wins:
Insurance industry-standard measures growth by run rate. Run rate is the volume of written premiums sold per year based on the number sold in a given month. In January 2020, we reached an all-time high of $100 million in written premiums.
Last year, Next Insurance saw 3x growth in annual gross written premiums compared to 2018. We also smashed our daily premium record 19 times, topping out at $363K in a single day.
Another favorite benchmark is the amount of days it takes us to reach $1 million worth of premiums. It took us 400 days to sell our first $1 million in premiums, but we've come a long way since. Now we can benchmark ourselves at less than a week to hit the magic million.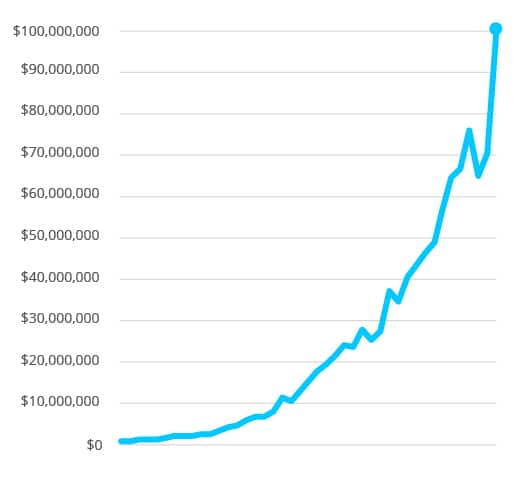 Proven results:
Next Insurance was the first to launch a digital certificate of insurance—we're pleased to report since March 2018, our customers have used this feature close to 1 million times! We introduced this offering because proof of insurance has traditionally come in the form of printed documents that can be easily faked or are invalid because the policy expired or was canceled. Certificate fraud is rampant, leaving small businesses and their customers financially exposed in the event of damage or injury.
The Next Insurance Live Certificate provides a digital option for real-time policy validation from a computer or mobile phone, giving consumers confidence that the businesses they employ have active insurance coverage. Next Insurance serves as the verifying third party, injecting transparency and confidence into the relationship between small businesses and their customers.
We've got it covered:
We are now covering over 1300 professions, even clowns! Next Insurance recently announced it now supports over 1,300 classes of business across the country including astrologers, dentists, dog groomers, karate instructors, allergists and many more.
An important part of our mission is to tailor our policies to the needs of all small businesses. A contractor and a pilates teacher need different coverage plans to be protected. By adding more types of businesses to our coverage portfolio, we're delivering small business owners the customized, accurate coverage plans they deserve.
One-stop-shop:
In the pursuit of our vision of becoming an online one-stop-shop for businesses, we launched workers' compensation coverage in 2019.
With this additional coverage, alongside general liability insurance, professional liability insurance, and commercial automotive insurance, businesses can now get instant, online policies all under one roof and in one seamless process.
Round up:
In October 2019, the company raised $250 million in a Series C funding round from Munich Re. This round brings our total funds raised to $381 million with a valuation of over $1 billion, cementing Next Insurance as a leader in the InsurTech space.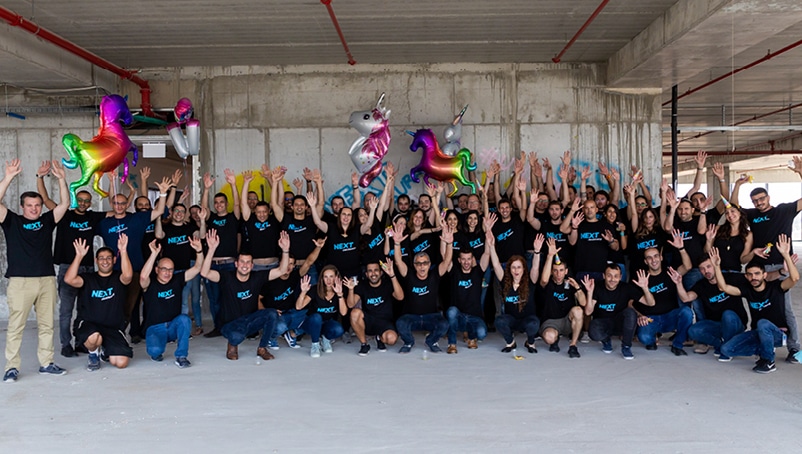 Reaching for the stars:
Customer satisfaction is Next Insurance's top priority, which is why we're so proud of our overall customer satisfaction scores. Currently, we average a soaring 4.7/5 stars on our site, an amazing 4.8/5 stars on Google and an A+ on BBB. We are constantly aiming high to achieve those 5 star reviews, and looking to perfect the experience of each and every customer from click to claim.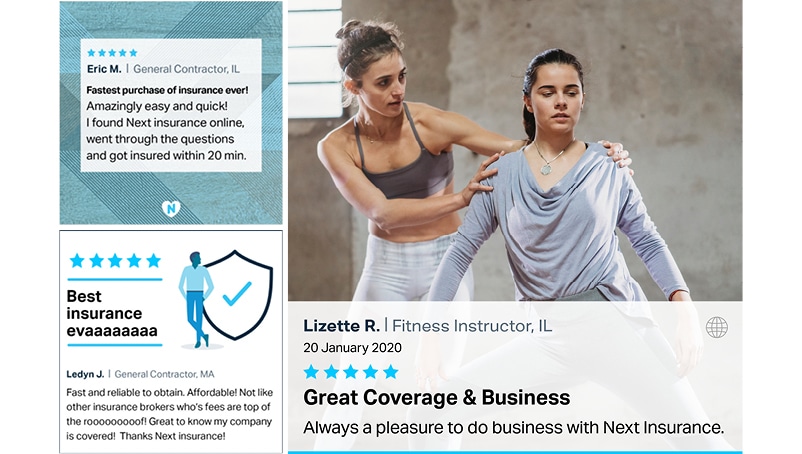 As a part of this process, we've continued to bring claims adjudication in-house and raise the bar on service levels. Over 50% of claims are adjusted internally, with a decision made and delivered to the customer within 48 hours.
Need more proof? Check out our recently redesigned customer spotlight page. It warms our hearts to share the stories of business owners we've truly helped.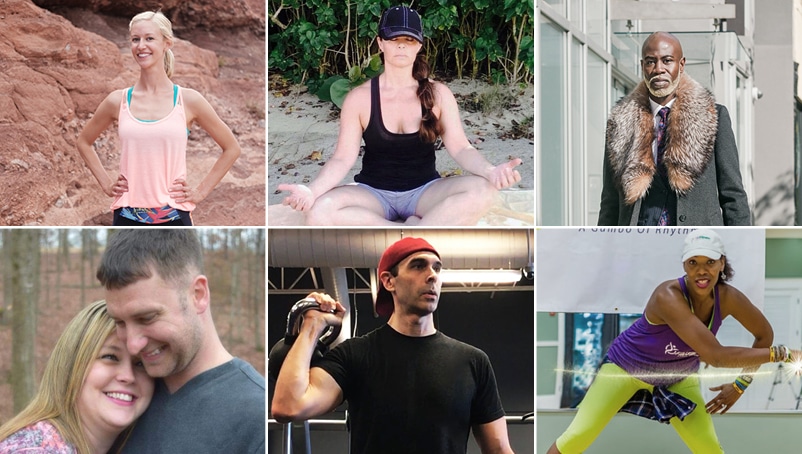 Next for Agents:
In early 2019, our agency channel has grown via several large partnerships. To better our service for agents, we launched 'Next for Agents'—a platform built for wholesalers and brokers, so their external agents can also quote and bind policies for their small business customers. 
Now more than 5,000 agents are using Next Insurance to instantly quote and bind general liability, professional liability, workers' comp and commercial auto insurance for their clients. We consistently hear from agents that they love our ease of use and wide appetite. Quotes are instantly issued and bound for 1,300+ classes, so agents are able to easily serve more small businesses than ever before.
What's Next: 
The power of strong branding goes a long way. Online, we rely on direct traffic for lower acquisition costs and a larger share of the voice in the industry.
In 2019, we saw a 161% increase in searches for our brand compared to the previous year. This is a testament to our growing brand identity—more and more people are not just searching for how to buy business insurance online, but are actually searching specifically for Next Insurance. 
In the upcoming year, you can expect to see much more of our brand in mass media.
Conclusion
As the fastest-growing online small business insurance company, Next Insurance is honored to be at the forefront of innovation in our field. Our track record in 2019—and for the three years before—proves we have much to be proud of. 
We've smashed records in run rate, premium sales, and classes of business covered. Our cutting-edge solutions are delivering our customers the tailored coverage they need to suit their businesses' needs, all through an efficient, intuitive, and user-friendly online platform.
Our customers' success is our success. As we continue our pursuit of innovation in small business insurance, we'll be at their side, growing and thriving together. In past years, we've celebrated similar wins. Here's what we're proud of from summer and year end 2018, as well as year end 2017.