Do I need personal or commercial insurance for my gym?
It's important to have the right insurance coverage for your gym to make sure you're sufficiently covered for any accidents.

By

David Granahan

Reviewed by

Kelly Hendrickse

Fact-check by

Matt Crawford
Updated May 29, 2023.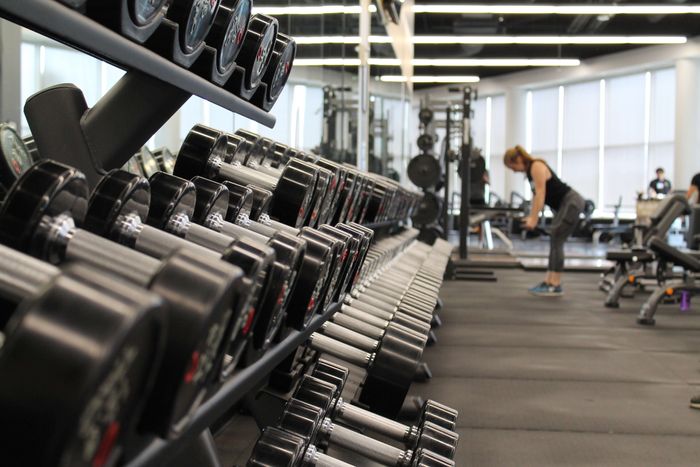 As a gym owner, it's essential that you have insurance to protect both yourself and your clients. Accidents can happen, and the last thing you want is to be held liable for injuries or property damage. But do you need commercial or personal insurance for your gym?
The short answer is that commercial general liability insurance can help protect against third-party injury claims. This type of insurance can cover bodily injury and property damage that may be caused by your business operations. Personal insurance policies are usually designed for individuals and not business operations.
For example, if a client injures themselves using a piece of equipment, they could file a claim against your gym if they think you are at fault. Without commercial gym insurance, you could be held responsible for the cost of their medical bills, lost wages and legal fees.
What other insurance do you need?
You may also want to consider commercial property insurance to protect your workout space and equipment. This type of insurance can cover damage to your equipment caused by events like fires, water or theft. This policy can also help cover loss of income should your gym need to close down temporarily for any repair work.
While commercial property insurance is not required by law, it can help protect your gym from any financial losses so you can quickly recover from unexpected events.
It's also important to note that commercial property insurance won't provide coverage for injuries to your clients or third parties, so it's most helpful to have both types of insurance.
How NEXT can help with your commercial insurance needs
Commercial general liability insurance and commercial property insurance can help protect you and your gym against third-party injury claims and property and equipment damage.
At NEXT, we specialize in tailored insurance and can help you find the right coverage for your business. In only a few minutes, you can get an instant quote online, purchase coverage and share your certificate of insurance 24/7 with the NEXT app.
» Gain an in-depth understanding of fitness insurance