There are a lot of ways that people end up working out of their homes. Some people look for jobs that allow it because flexibility is a priority.
For others, working from home is a stepping stone as they grow their business, and for some, it's a convenient way to create the perfect workspace.
Whatever your reason for doing it, working out of your home requires a shift in schedule and lifestyle, and often means you'll have to run your business differently in a number of ways. These differences will translate into a variety of aspects you need to check into around legality and other issues. In addition, you're likely to need assorted types of working from home insurance.
Let's delve into the issues around working from home, insurance and what you need to keep in mind.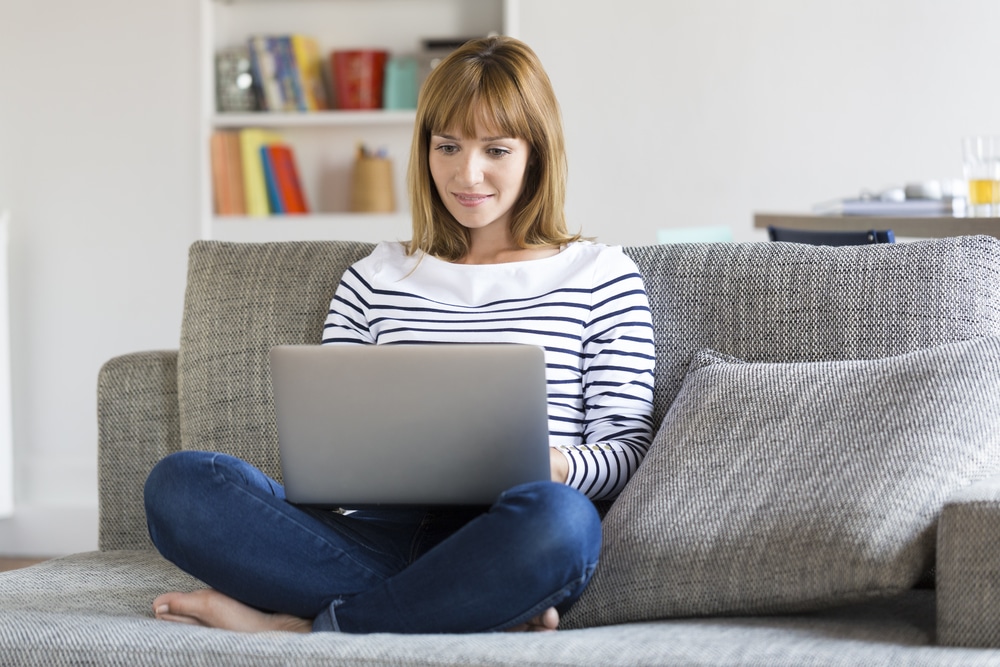 Zoning
Some businesses can be run out of a home office without any registration or notification to your municipality. but others simply aren't supposed to operate in residential buildings. Make sure you check local zoning laws. It's possible that some simple safety precautions may be all you need in order to run your business from your home without running into legal issues.
Cost
Of course, you need somewhere to live and paying one rent is often cheaper than paying two. That's why a lot of business owners on a budget decide to combine their workspace and living space and work from home. However, it's not always that simple. For a graphic designer who just needs a computer, or a handyman, who is doing paperwork at home and hands-on work at other people's houses, working at home minimizes the cost of space. But a therapist may need a specially designed home clinic or a separate entrance, to keep clients from having to walk through a bustling living space. A contractor may need to safely store supplies or equipment. That means they may have to renovate or choose houses with extra space.
There are also added expenses that people working in a shared office often take for granted: electricity and water use throughout the day, office equipment, and a large supply of coffee.
Storage
Depending on your business, choosing not to maintain a separate office or workshop may mean that you have a lot of equipment and supplies hanging out in your garage, or other spare space. This can range from a box of files to pipes, tiles, chemicals, and whole vehicles full of expensive tools. Besides extra space, you'll have to think about safety. You'll need to make sure the equipment is all stored in such a way that it can't fall on guests' feet, kids can't get into it, and it won't be damaged by weather conditions.
Foot Traffic
Having clients, employees, or partners in and out of your house can affect your lifestyle. For starters, you'll have to keep things neat, clean, and professional-looking in the place where you should be able to fully relax. Even your family may have to build their schedules around your work, making sure they don't interrupt a meeting or disturb your visitors. You'll even have to think about parking, ensuring that your business doesn't bother your neighbors.
All of these translate into new challenges and new risks for a business owner.  Home-based business insurance is there to provide the safety net you need to keep going, despite risks. Some types of insurance are the same, whether you're running a business from home or not, and some are unique to people who work from their house. Here's a quick review of options for working from home insurance:
General Liability Insurance
If you need business insurance working from an office or workshop, you need home business insurance when working from home. Home-based general liability insurance is what covers you if a customer or passerby gets hurt or property gets damaged during the course of your work.
Professional Liability
This is one of the home-based business liability insurance policies that is the same, whether or not you work from your house. Professional liability insurance is what protects you if a client believes that you didn't complete the job or did it incorrectly and your mistake cost them money.
Auto Insurance
Your car brings up questions similar to the common working from home insurance questions. If you use the same car for personal and business uses, what insurance do you need? This depends on what you carry, where you go, and who drives your car. You can read more about commercial vehicle insurance to figure out exactly where you stand.
Homeowner's Insurance
If you're working from home, house insurance becomes even more important. However, you'll have to make sure to get a policy that covers you if you're running a business from your house. Some policies won't cover you if you have clients coming in and out, or won't cover the parts of your house that are used for your business.
Contents Insurance
This type of policy may already come with your homeowner's insurance, but if it doesn't, or if you rent your home, it can be an important type of home business insurance to consider. It covers you in case of theft or damage to the things inside your house. If you stock products or store equipment at home, this is key.
As you may have noticed, a lot of this depends on the particular type of business you own. Take some time to consider your individual needs and what working from home means for you, your business, and your family.