Having your own business comes with a lot of perks, but it also means you've got a lot more responsibility than the average employee. It is in your best interest to think ahead and consider all possible situations that could happen. Planning for situations you'd rather avoid, including those requiring insurance, is an important part of that. Understanding and purchasing
general liability insurance
can save your business money you might otherwise be forced to spend if you are slapped with a lawsuit or incur other damage. It also sends a positive message to your clients, telling them that you are a serious, responsible, and forward thinking professional. They can rest assured that by working with you, they will always be protected, even if things don't go as planned.
What Does General Liability Insurance Include?
General Liability Insurance is often referred to as
"slip and fall" insurance
, since it protects you in cases where someone not connected to your business is injured--for instance, if they slip and fall on their way into your business. With general liability insurance, you'll be protecting your business in the event of injury or damage to "the three P's" - physical, personal, and property:
Physical Injury
Known in insurance terms as "bodily injury," this refers to any physical harm caused to a third party. For example, if you are a personal trainer and one of your clients sustains an injury during your workout, you may find yourself legally obligated to absorb the cost of the treatment and more. This also encompasses product liability, which means that regardless of the precautions you may have taken to ensure the safety of the products you use or sell, you are responsible for any effects they may have on anyone who comes in contact with them. If you've got liability insurance, then you'll be covered in a situation like this.
Personal Injury
Personal injury is the aspect of a general liability business insurance policy that will cover claims for damage to a party's name or reputation. This may be in the form of
libel
, which means written or visual defamation, or
slander
, which refers to verbal defamation. It can occur when you mention outright or even allude to a competitor's inferiority. For example, if you are a contractor and release a video on social media comparing the quality of your work to that of a competing construction company, you could be sued for libel. If you're a personal trainer and make a joke about another personal trainer, if the subject of your joke doesn't find it funny and decides to sue, your General Liability policy would cover you.
Property Damage
According to
a recent study
, businesses are more likely than you might think to find themselves on the receiving end of a property damage claim. Whether you own a cleaning service that works with astringents and bleaches or are a contractor who employs heavy machinery, you run the risk of landing yourself a hefty fee should any of your clients' properties sustain damage at the hands of you or your employees. Even accidents unrelated to your work, like spilling a cup of coffee on a client's laptop, can put your business under financial stress.
Why Buy General Liability Insurance?
It's natural to hope you don't run into legal trouble, or to underestimate the costs of a lawsuit, but the unfortunate reality is that businesses can find themselves incurring large expenses in legal fees. Such financial stress can significantly impact the future of a company and force the business owner to implement unwanted changes, like budget cuts or layoffs.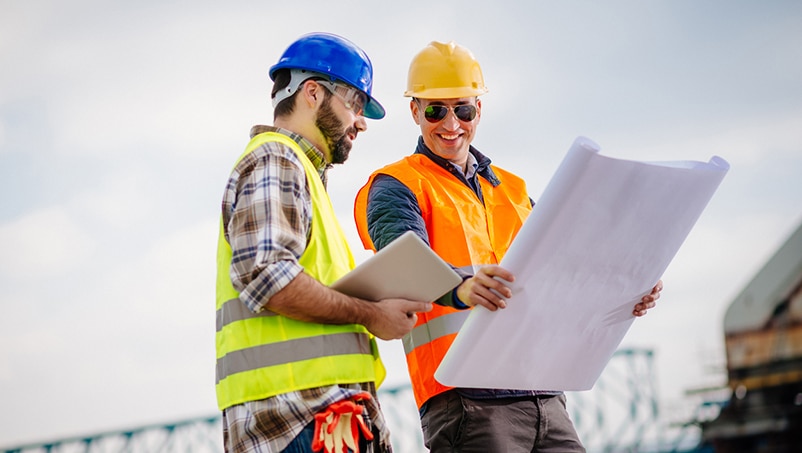 Purchasing general liability insurance is one great way to give yourself the confidence to move forward with the knowledge that if something happens, you're covered. If someone takes out a claim against your company in response to bodily injury, personal injury, or property damage, a general liability policy will cover the salary of your legal counsel, witness and evidence costs, and, of course, whatever compensation the court ultimately determines you might owe to the other party. Not only will a general liability policy help keep your company afloat in the event of a lawsuit, it will also play a prominent role in client acquisition, as many companies and individuals will only agree to work with businesses that have liability insurance, and can show it with a Certificate of Insurance. (Our Certificates are available instantly online, anytime.) You know what they say: Hope for the best, prepare for the worst. The good news is, general liability insurance policies are relatively affordable, so preparing for the worst won't be too costly, and, with a quality plan tailored to your industry, you'll never be forced to reach into your own pockets.