For those interested in getting a general contractor license in Texas, navigating the red tape around the Texas Department of Licensing and Registration can be a confusing process, but it doesn't need to be difficult.
The good news is, Texas is unlike many other states because not every contractor needs a license. But even if you don't need a license, there are several factors to consider if you are starting a new project or business.
In this article, we'll cover:
Which types of contractors require licenses in Texas

Contractors licenses by city

Getting your business license

How to protect your business

Who needs a Texas contractor license?
Texas general contractors have various licensing requirements based on the type of work that they do. Your first step as a contractor is to determine which category you will be working in and how you will get a contractor's license if one is required.


Handymen, builders, and home improvement specialists
You're in luck. State regulators in Texas do not require you to have a general contractor license. However, you will need to check contractor license requirements in your city. Also, be prepared to apply for your Texas Business License – a requirement for every business in Texas.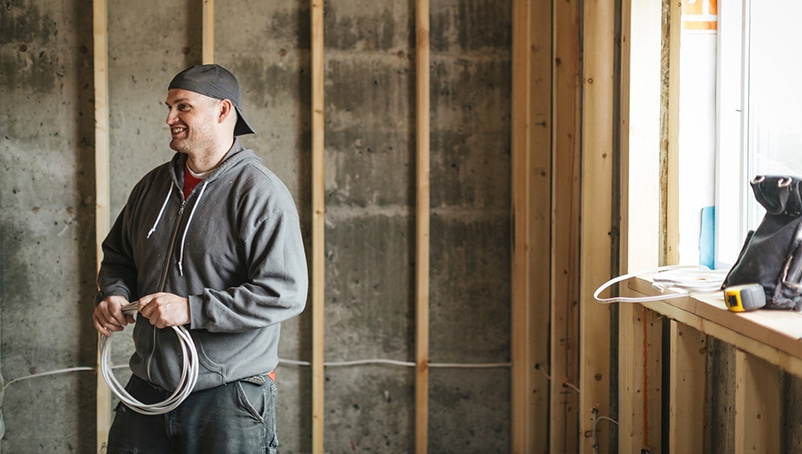 Electricians, plumbers, and HVAC contractors
If you are planning to work in any of these trades as a secondary service, you will need to apply for a specialized contractor license. Each type of license has different requirements, which are determined by the Texas Department of Licensing and Regulations.
Electricians licenses
For electricians in Texas, there are many different types of individual contractor licenses. These range from Electrical Apprentice to Master Electrician to Residential Appliance Installer.
Regardless of the type of service, you will need to register with the Texas Licensing and Regulations board. Each license has minimum requirements for the number of hours of on-the-job training, as well as a passing score on the electrician exam.
Upon submitting proof of your experience to the licensing board, you will be sent information on how to take the exam. Once you've passed, you can submit your license application.
Plumbers licenses
Plumbing contractor licenses in Texas fall into four categories:
Tradesman plumber-limited
Journeyman
Master
Plumbing inspector
To obtain your license in this trade, you must meet the requirements of the Texas State Board of Plumbing Examiners, including a minimum number of hours of experience, educational courses, and a passing score on the required examination. After passing the exam, you'll be able to apply online for your license.
HVAC licenses
There are two types of HVAC contractor licenses in Texas: Class A and Class B.
Class A licenses can work on any size HVAC unit, while Class B can work on cooling systems of 25 tons and under, and heating systems of 1.5 million BTUs/hour and under. To qualify for either license, you must have a minimum of 48 months of work or educational experience and pass the Air Condition and Refrigeration exam.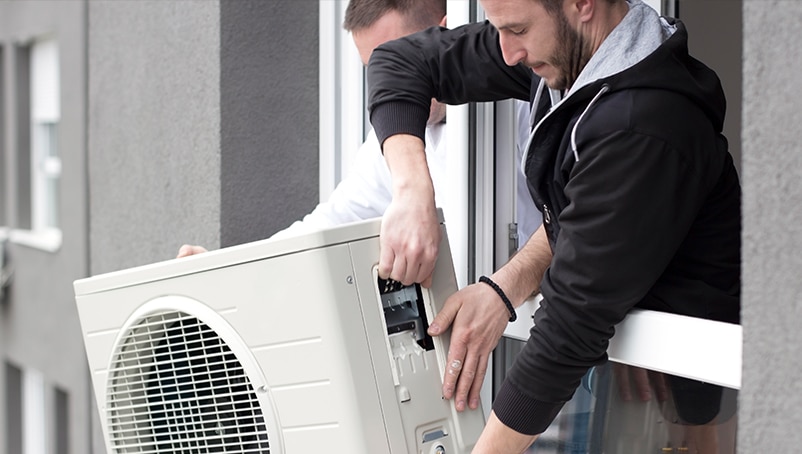 Some Texas cities require general contractors licenses
Even though a state license is not required for all general contractors, you might need to apply for a license through your local municipality. Go to your local city and search for "general contractors licenses," to determine the general contractor license requirement in your city.
The requirements vary by city. Here is what that might look like in bigger metropolitan areas:


Austin
If you are doing contracting in Austin, you must register as a general contractor. You will then be required to obtain a project-based permit through the City of Austin Development Service Department. You permit application will require:
The scope of work: Commercial Usage (for triplex structures and higher) or Residential Usage (for single-family and duplex structures)
The project address
Your building permit numbers
A detailed description of the project


Dallas
In Dallas, you are required to apply for a contractor registration based on the license type you will be acquiring.


Houston
There are no general business licenses for the City of Houston. However, you will need permits on a job-by-job basis. The Houston Permitting Center has a project planner to help you figure out which permit you will need.


San Antonio
For general contract work in San Antonio, you will need to determine the type of work you will be doing. For example, home improvement contractor (for limited repair work) or residential building contractor (for more extensive construction work). You will apply through the City of San Antonio's Developmental Service Department and complete a background check.
If you are applying as a residential building contractor, you will also need a certificate of liability insurance.


Getting your business license
As with any small business, you will need to obtain a business license to operate as a general contractor in Texas. This process includes deciding your business structure (sole proprietor, partnership, etc.), fulfilling Texas tax responsibilities by applying for a Tax ID Number, and getting necessary insurance and permits.
As a small business, you should be able to register with your local county clerk's office.


Protecting yourself with general contractor insurance in Texas
Before starting your general contracting business in Texas, you will want to make sure you have met the general contractor insurance requirements.
In most cases, it's recommended (and important) to have general liability insurance to protect against bodily injury, property damage, and defamation. Some government agencies and clients will require coverage before you start a job.
Unlike other states, Texas doesn't require workers' comp insurance. However, you could be responsible for expenses if you don't have coverage and one of your employees or contractors gets injured on the job.
It is required to have commercial auto insurance if you have a business-owned vehicle.



How to Next Insurance protects general contractors
Next Insurance offers general contractor business insurance that is tailored to meet your needs. It typically takes less than 10 minutes to purchase a policy online, and you'll be able to share your digital certificate of insurance instantly with your mobile device or computer.
Learn more about general contractor business insurance and get an instant quote online from Next Insurance today.
Do you have projects in a different U.S. state? Visit our summary of general contractor license requirements in every state.