Starting your own business can be one of the most rewarding things you've ever done. Getting away from the 9 to 5 grind, finding and managing your own customers, and controlling your own destiny are just a few reasons to start a business. If you enjoy working with your hands and creating immediate results, a pressure washing business might be a great choice.
Yet, you will also face quite a few small business challenges. You might be the best pressure washer in the world, but you must also be prepared for the business side of running your own company. Choosing a business structure, getting the right licenses, finding the best insurance, creating a business plan, and marketing your company will all help determine whether your company is a success.
Here's how to start a pressure washing business:
Licenses and Permits
A pressure cleaning business provides a service in exchange for money. Therefore, you will most likely need a business or occupational license before starting a pressure washing business.
In addition, the water you use for pressure washing likely contains chemicals that are regulated by the Clean Water Act of 1972. This means that you need to have a plan for disposing of your used water, rather than simply letting it flow into the storm drains and sewers.
Depending on your state, city, and county, you may need a separate license or permit from the local wastewater plant or a similar agency. Requirements vary widely by locale and can change from time to time, so make sure you are up to date.
Tax Forms and Business Structure Setup
Your business structure is one of the most important decisions you will make when starting a power washing business. Most small businesses choose one of three basic structures:
Sole Proprietorship: If you are the only owner, a sole proprietorship is by far the easiest option. You can file a DBA (doing business as) form with your state if you want a separate business name, or you can simply use your own name. You can use your own social security number rather than filing for an EIN (employer identification number) from the IRS. You will deduct your business expenses and pay your self-employment taxes on your personal tax return. However, if your business gets sued, you may be personally liable.
LLC: A sole proprietorship can't have more than one owner. A limited liability company, or LLC, is a business structure that's easy to set up for companies with at least two owners. All profits and losses from the business "pass-through" to your own tax returns. An LLC is considered a separate entity, which generally shields you from personal liability in a business-related lawsuit.
S Corporation: If you organize as an LLC, you have the option to become an S corporation instead. This is a simple type of incorporation that offers some tax advantages when compared to an LLC. It does, however, require you to file additional paperwork.
Every company is different, and the business structure you choose can have long-term pros and cons. Consult with your attorney and your tax professional before selecting your business structure.
It's important to make sure that you file all paperwork and tax forms correctly and on time. The IRS checklist for starting a business, as well as your state's official website, are great resources for making sure you don't forget anything.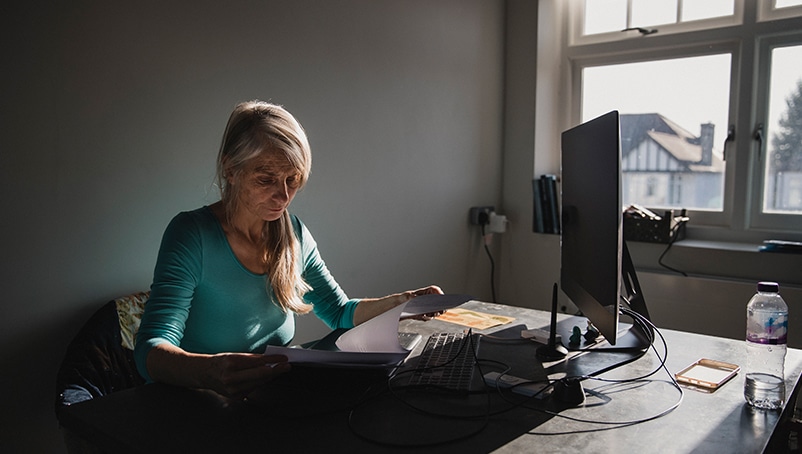 Insurance Options
You have a lot to think about when starting a pressure washing business, from filing your startup paperwork to choosing your tools and equipment. With so much on your mind, it's easy to forget about insurance. Yet, that can be a costly mistake. Anytime you are performing work on someone's home or business, there is a risk of something going wrong.
Next Insurance makes sure you are financially protected without selling you expensive insurance products you don't need. Our pressure washing insurance is specifically designed to meet the unique needs of your business. Starting at just $29 per month, insurance plans are fully customizable. You can choose the coverage you need now, and then grow your insurance coverage as your business expands. 
Whether you accidentally knock over a computer while taking your equipment to the back porch, or a customer trips over your power cord, you'll have peace of mind knowing your business is covered.
Business Plan and Marketing Plan
If you're wondering how to start a pressure washing business, it's important to know that every small business needs a business plan and a marketing plan. However, many people are terrified of writing them.
Fortunately, you don't need an MBA to create one. These documents don't have to be fancy, and they shouldn't be incredibly long. They're simply tools to guide your company into the future. A business plan is, at its heart, an action plan. It describes your business as it currently exists, and it lays out how you will develop it in the future. To get started on your business plan, think about the kind of pressure cleaning business you truly want.
Is it a commercial pressure washing business, which focuses mostly on serving other businesses, or is it a residential pressure washing business, which mostly serves homeowners? Will you work alone, or do you plan to hire employees? Do you have enough cash to get started and keep the company running for the next 12 months, or do you need to raise funds? The answers to these questions will form the heart of your business plan.
Your marketing plan is actually part of the business plan, but it needs a different approach. It's a road map for getting and retaining customers. To get started, think about your target market. Do you want to focus on local homeowners? Are you hoping to land big contracts with major companies in the next city over? Where do the people you want to reach hang out, both online and in-person? Are they active on social media? Do they attend local events?
The more you can figure out about the psychology and habits of your ideal customer, the better you can target your marketing efforts to reach them. In the meantime, you can get started with a few small business marketing tips that work well for virtually any small company.
Ready to Get Started?
At Next Insurance, we're revolutionizing the small business insurance market.
We offer simple, affordable, tailored plans for small businesses in all stages of growth. Our easy to use services are 100% online and are backed by top-quality customer support. With more than 80,000 businesses covered, we've earned an incredible 4.7 out of 5 stars in customer reviews.