If you've dreamed about starting a catering company, there's never been a better time to finally take the leap. Catering is a great opportunity for restaurateurs seeking an additional revenue stream or for someone with a passion for food and entertaining to launch their own business.
Regardless of your excitement and ambition about a new catering venture, taking those first steps can be intimidating. To help get you started, we've put together this helpful guide on how to run a catering business from the very beginning, well before you serve your first meal.
Use this step-by-step guide to get your plans underway and make sure you set yourself up for success as a new catering business owner.
Step 1: Develop a catering business plan
Your first task is coming up with a detailed plan that you can use to guide your company, especially its early stages. Your catering business plan should detail your goals for your business, how you'll achieve them, and a timeline for reaching each one.
Common elements in a catering business plan include:
Executive summary: An overview of your business plans
Business facts: Details about your location, equipment, and staff
Market research: Comparisons with other local competitors
Products and services: Menu options and event types
Finances: Fixed and variable costs and projections for three to five years
As you develop your business plan, look for smart ways to make your launch less challenging.
Kelly Dramberger, owner of Sweet Tea Catering near Houston, Texas, advises new catering business owners to consider renting a commercial kitchen space with all the necessary cooking equipment to minimize costs.
"These big-ticket appliances are expensive, and building your kitchen out from scratch with everything you'll need can set you back quite a bit," Dramberger says. "For example, besides the kitchen appliances, you'll also need to outfit your space with grease traps, fire vent systems and storage space."
Check out our comprehensive guide to catering business plans for more tips on putting your plan together and getting your business off the ground affordably.
Step 2: Obtain a business license
Before you can cater any events, you'll need a catering license for your business. This is an important step to make sure you're fulfilling all of your state's requirements regarding how to run a catering business legally and safely.
As Dramberger explains, "Every state is different and has different health guidelines," Dramberger says. "For example, you can not run a catering business out of your home in Texas. Food must be prepared in a commercial kitchen."
The following are some of the licenses, permits and certifications required for most catering businesses.
Local business license
You'll need a license from a state government agency to operate a catering business in your area. Depending on local regulations, you may also need a permit from your county or city.
Catering permit
Catering businesses typically require approval from a health inspector in order to operate. If you plan to serve alcoholic beverages, you may need a separate alcohol permit as well.
Food safety certification
In most states, food safety certifications or food handler licenses are required for catering business owners and staff. This typically involves completing an in-person or online course and passing an exam.
Prepare to pay license and certification fees for each of these steps. Costs vary by location and can be included as part of your business plan as you get your catering company up and running.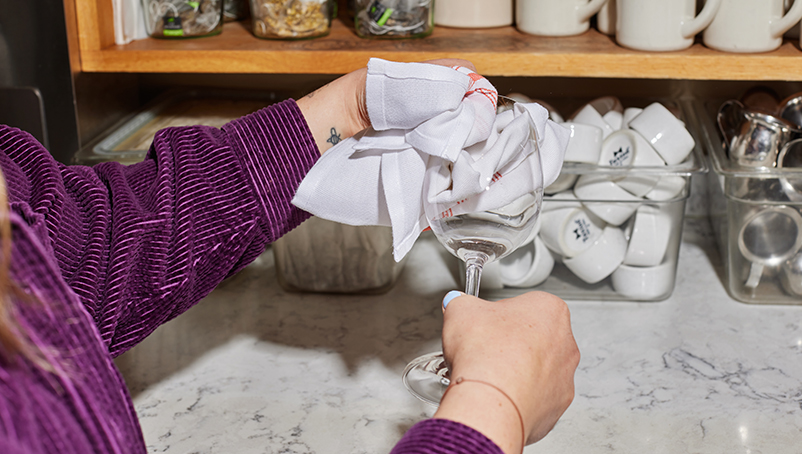 Step 3: Get catering business insurance
Next, it's time to protect your business with the right catering insurance. This is another vital step to complete before you start catering events because business insurance provides financial coverage for unexpected accidents.
At NEXT Insurance, it's easy to get a customizable and affordable insurance package that's tailored to your catering company's unique needs. The types of coverage we typically recommend for small catering businesses include:
Step 4: Promote your business
Now that you have all the prep work done, it's time to finally launch your business. When you're learning how to start a small catering business from the ground up, one of the first major obstacles is getting your name out there.
Fortunately, there are plenty of ways to promote your catering business effectively. Start by focusing on what sets your business apart from the competition.
Dramberger recommends developing a superior customer service experience from the get-go.
"Make sure you are constantly communicating and reassuring your clients," she says. "They don't care if you're juggling 15 events in two weeks; their event is the only one they care about. Make sure it appears that way to them."
Part of your customer service plan should include an opportunity to get valuable feedback from customers that can double as effective marketing for your business.
"After the event, be sure to send them a follow-up email to ask how things went," Dramberger says. "Take lots of photos and get their permission to tag them on social media channels. One suggestion is that instead of asking for a tip, request a review instead."
When it comes to traditional marketing methods, you can seek out local advertising opportunities and develop partnerships with related businesses. Dramberger also recommends utilizing user-friendly online tools to help.
"Email marketing platform MailChimp is a great tool to ensure that you are always top of mind with your customers," she says.
Once you've collected email addresses for potential and existing customers, this tool makes it easy to reach out about special events, offer catering discounts, or reveal new menu items.
According to Dramberger, "Spaces by Wix is helpful for online client inquiries, and PayPal Business makes it easy to put together quotes, develop invoices and make online payments."
Having these processes in place as you promote your business will help you to appear more professional and established even in your first months of operation.
Get started with NEXT
Starting a catering business takes a lot of prep work, but NEXT Insurance is here to help. When you need insurance for your catering business, our custom pricing ensures that you only pay for the coverage you need.
You can apply online and get your certificate of insurance in less than 10 minutes. If you need any help, our U.S.-based, licensed insurance professionals are standing by to answer any of your questions.