Getting a catering license
The licenses needed to start a catering business vary by state and city. Generally, these are the main steps to getting your catering business license:
1. Get a business license
You will need a business license or business permit in most places, which gives you the right to conduct business in your area. A local government agency usually handles permit applications and issues these documents.
Business license fees vary depending on your catering business and location. Still, you can expect to pay for a license processing or filing fee and the cost of the license itself.
2. Check your state's catering licensing requirements
Because catering license requirements vary by location, it's best to call your local Small Business Development Center. You might also check with a local branch of your department of agriculture. Ask them exactly how to get a catering license in your area.
These centers are designed to help new businesses get started and to help existing small businesses succeed. They offer a great deal of free information and assistance, and they can help you work through all the details of getting your catering operation off the ground.
You might also ask how much a catering license is in your area since costs vary widely by locale.
3. Get a catering license
Getting a catering license or catering permit often includes getting a health permit or inspection. Typically, a health inspector will visit your workspace to ensure that your kitchen meets all state and local requirements for commercial food preparation.
If you want to sell alcoholic beverages, you will need a separate alcohol permit. Again, check with your Small Business Development Center.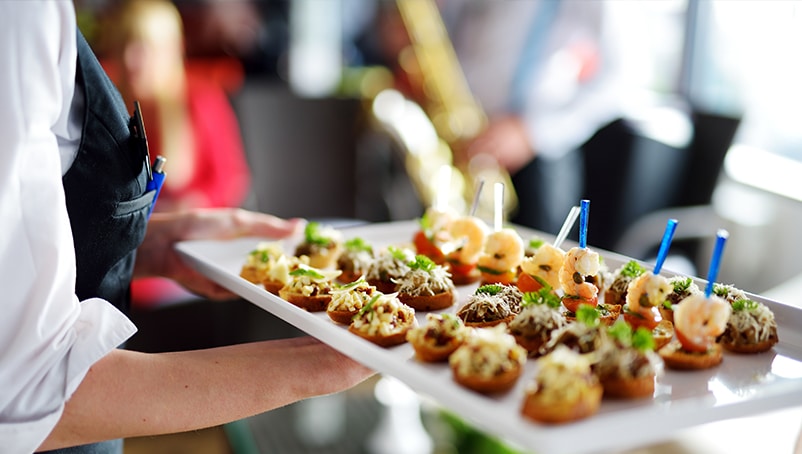 Can you work without a catering license?
You might be worried about the catering license cost or think it isn't necessary, especially if your catering business is very small. However, in most areas, it is illegal to work as a caterer without the proper licenses and permits.
Because catering involves working with food, you are putting yourself at additional risk if you work without a license. At a minimum, the local health department will likely shut your business down until you get the right paperwork. You could also face fines or even jail time for operating illegally.
Another huge risk is that someone could get sick from your food. If that happens and your business is not fully compliant with the law, you are likely to face a lawsuit. Legal action can lead to high attorney's fees, compensatory and punitive damages, and a total loss of your reputation.
No matter how much a catering license costs in your area, and no matter how small your business is, it's never worth taking the risk of operating illegally. Investing in the proper licenses and permits at the beginning can save you a great deal in the long run.
Deciding on a catering business structure
Getting your catering license and permits is only the beginning.
Catering is a business, and how you decide to structure your business affects everything from your taxes to whether you can personally be sued. Most small catering businesses organize as one of three types, each with its own pros and cons:
Sole Proprietorship: A sole proprietorship is the simplest and easiest. You will operate under your own name and social security number. You don't need to file any special paperwork. Your business expenses are deducted on your personal tax return, and you simply pay self-employment tax on your earnings. However, you have personal liability for your company and could be sued.
LLC: If the business has more than one owner, it can't be a sole proprietorship. An LLC (limited liability company) is a simple business structure for businesses with two or more owners. It protects the owners from being personally sued for business matters. All profits and losses from the business are "passed through" to the owners' personal tax returns.
S Corporation: An S corporation is a simple form of incorporation that is extremely similar to an LLC. It offers certain tax advantages over an LLC but also requires extra paperwork.
Choosing your form of business structure is a big decision based on many factors. Always seek advice from your attorney and accountant to determine what's best for you.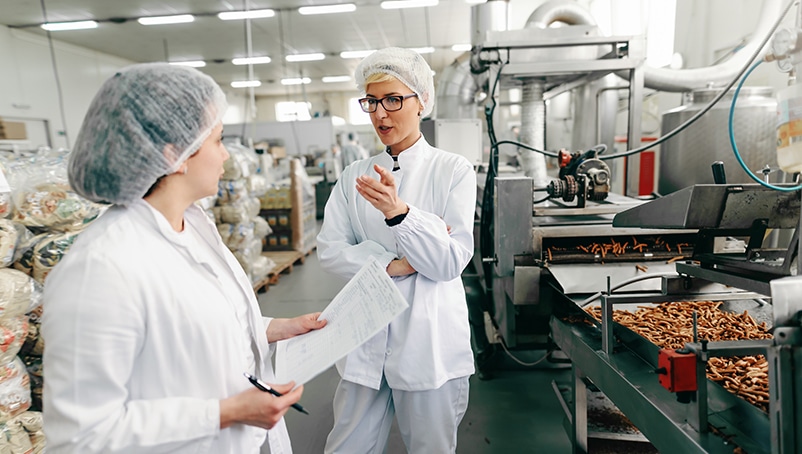 Getting catering business insurance
Business insurance is vital for every small business. It's essential for working in the food service industry. Insurance gives you financial protection if someone gets hurt or you are held responsible for damaging property that doesn't belong to you. Event venues often require it.
However, it can be tough for small catering businesses to know what kind of coverage they need and get it at a price they can afford. Here's what we recommend at NEXT Insurance:
General liability: This coverage covers a wide range of catering accidents and basic risks. It's fundamental insurance that nearly all businesses have.
Commercial auto: You may be using a personal vehicle when starting, but your personal auto insurance may not cover your professional activities. (The wrong time to find out is after an accident.) Most states require commercial auto insurance or catering van insurance for business-owned vehicles to help pay for medical expenses and property damage.
Workers' compensation: General liability insurance covers people not associated with your business. Workers' compensation insurance covers the people you hire. It can help pay for medical care and lost wages after a workplace injury. It's almost always required if you have employees.
Commercial property: Property insurance can help protect your business equipment, inventory, spoilage and even a building itself if you own it.
NEXT offers easy and affordable coverage for caterers
A catering business can be an excellent choice for those who love to cook but can be a challenge due to the unique legal requirements for food businesses.
Catering business insurance from NEXT Insurance is changing the game. We're a one-stop shop that covers all the essentials, such as general liability and commercial auto.
Our plans start at just $25 per month. They cover such unfortunate incidents as bodily injuries from hot food or property damage from a spill. Our affordable catering insurance is customizable, allowing your coverage to grow with your business.
You can handle all your insurance needs, from getting a quote to filing claims, entirely online. Most transactions take less than 10 minutes. You can access your certificate of insurance online, anytime.
Get your free instant quote today.