If you love to cook, a catering business could be a lucrative way to make money while pursuing your passion.
Catering businesses are often home-based, making the startup costs much lower than they would be for a restaurant. Still, you can't just start hiring yourself out. You must get a catering license and meet all other requirements in your state.
Here is a step by step guide to getting your catering business license and starting your new career:
Catering Education and Training Options
To become a caterer in most states, you must get a food safety certification.
This generally involves a short class followed by a final exam. You can take a class online or at many community colleges, universities, and private culinary schools. If you want to serve alcohol, you may need to take an additional class in alcohol safety.
Culinary school is not required for a catering license, but it can help give you an edge over other catering businesses. Culinary schools run the gamut from community college programs to prestigious international cooking schools. Decide what types of food you want to serve, and then find a program that matches your ideas for your catering business.
Although it is not required, a great way to establish yourself as a skilled, professional caterer is to earn a certificate from the National Association for Catering and Events. Certification is based on a comprehensive exam that covers 8 core competency areas:
Accounting
Beverage Management
Catering Services
Contracts and Agreements
Food Production
Event Management
Human Resources
Sales and Marketing
Getting a Catering License
Exactly what licenses are needed to start a catering business varies by state and city. Here are the main steps to getting your catering business license:
Get a business license - In most places, you will need a business license, which gives you the right to conduct business in your area.
Get a catering license - You may also need a catering license or permit that allows you to prepare and sell food. This often involves a visit from the health inspector to ensure that your kitchen meets all state and local requirements for commercial food preparation. If you will sell alcohol, you will need a separate alcohol permit.
Check your state licensing requirements - Because catering license requirements vary by location, it's best to call your local Small Business Development Center and ask exactly how to get a catering license in your area. You might also ask how much a catering license is in your area since costs vary widely by locale. These centers are designed to help new businesses get started and to help existing small businesses succeed. They offer a great deal of free information and assistance, and they can help you work through all the details of getting your catering business off the ground.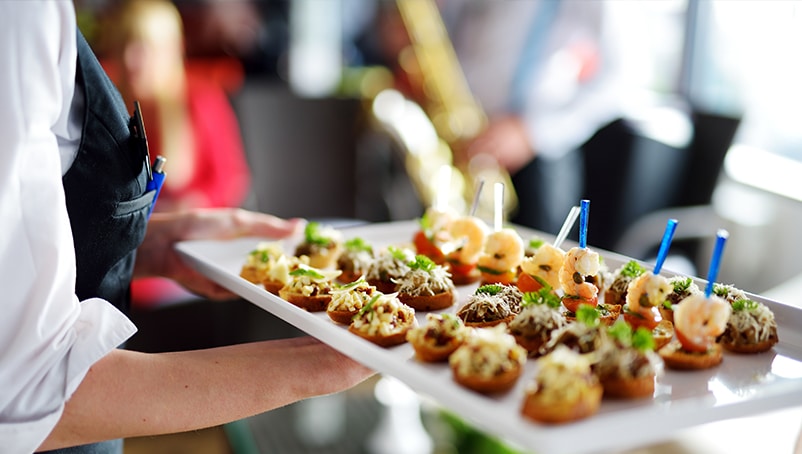 Can You Work Without a License and What Are the Consequences?
You might be worried about the catering license cost, or think that it really isn't necessary, especially if your catering business is very small. However, in most areas, it is illegal to work as a caterer without the proper licenses and permits. Operating any business without a license is never smart.
Because catering involves working with food, you are putting yourself at additional risk if you work without a license. At a minimum, it's highly likely that your business will be shut down by the local health department until you get the right paperwork. You could also face fines or even jail time for operating illegally. Another huge risk is that someone could get sick from your food. If that happens and your business is not fully in compliance with the law, you are likely to face a lawsuit, complete with high attorney's fees, compensatory and punitive damages, and a total loss of your reputation.
No matter how much a catering license costs in your area, and no matter how small your business is, it's never worth taking the risk of operating illegally. Investing in the proper licenses and permits at the beginning can save you a great deal in the long run.
Next Catering Business Steps
Getting your catering license and permits is only the beginning.
Catering is a business, and how you decide to structure your business affects everything from your taxes to whether you can personally be sued. Most small catering businesses organize as one of three types, each with their own pros and cons:
Sole Proprietorship: A sole proprietorship is the simplest and easiest. You will operate under your own name and social security number. You don't need to file any special paperwork. Your business expenses are deducted on your personal tax return, and you simply pay self-employment tax on your earnings. However, you have personal liability for your company and could be sued.
LLC: If the business has more than one owner, it can't be a sole proprietorship. An LLC (limited liability company) is a simple business structure for businesses with two or more owners. It protects the owners from being personally sued for business matters. All profits and losses from the business are "passed through" to the owners' personal tax returns.
S Corporation: An S corporation is a simple form of incorporation that is extremely similar to an LLC. It offers certain tax advantages over an LLC, but also requires extra paperwork.
Choosing your form of business structure is a big decision based on a lot of factors. Always seek advice from your own attorney and accountant to determine what's best for you.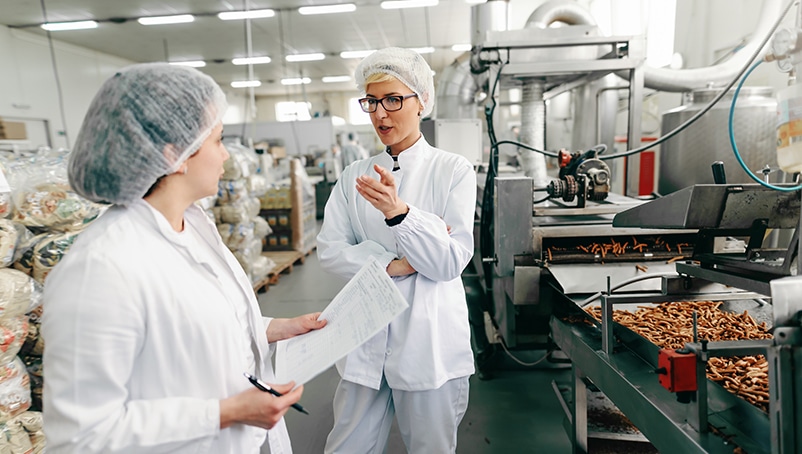 Business Insurance
Business insurance is vital for every company in the United States. However, it can be tough for small businesses to get exactly the coverage they need at a price they can afford.
Small business insurance from Next Insurance is changing the game. We offer a single policy that covers all the essentials, such as general liability and errors and omissions, and is tailored to your specific business needs. For example, if you use your vehicle in the course of your business, we can roll in commercial auto insurance. If not, then we'll leave it out.
You can handle all your insurance needs, from getting a quote to filing claims, entirely online. Most transactions take less than 10 minutes out of your day.
Catering insurance is designed specifically to meet your needs at a caterer. Our plans start at just $25 per month, and they cover such unfortunate incidents as bodily injuries from hot food or property damage from a spill. Our catering insurance is customizable, allowing your coverage to grow with your business.
The Bottom Line
A catering business can be an excellent choice for those who love to cook, but it can be a bit of a challenge due to the unique legal requirements for food businesses. Follow the tips above, get the right licenses and permits for your area, and you will be able to join the ranks of professional caterers.