Running your own business is one of the most rewarding things you can do — but there's no reward without risk. There will always be unexpected challenges, and even the most experienced entrepreneurs can't foresee every problem.
But knowing how to determine potential risks can make the difference between your small business flourishing and closing your doors. That's why every small business owner needs to understand how to perform a risk assessment as part of a solid risk management strategy.
A comprehensive small business risk assessment involves writing down the types of risks your business may face and how they might arise during normal business activity.
Consider some of the following biggest strategic and operational risks and jot down the risks in your own daily activities and operations.
People risks
There's always some risk involved with people. Think about your employees and customers and what kind of risk factors they bring to your business.
Losing a key person: What happens if a key person in your company leaves, gets sick, gets injured or even passes away?
Low morale: What if people working for you become unhappy?
Injuries: What if someone like an employee, subcontractor, client, customer or passer-by gets hurt on your job site?
Physical risks
Physical risks don't always involve someone slipping and falling in your workplace; they can also include your physical space or the tools you use.
Property loss: What if you lose important property because of theft or physical damage?
Equipment failures: What tools, equipment or vehicles are essential to your business? What happens if they break or fail?
Building problems: What happens if your building is hit by issues that interrupt your business?
External risks
There are some risks that you can't control. What's your plan for handling these external risks?
Natural disasters: Floods, fires, earthquakes, and other weather events happen. What happens if it affects your business location?
Market changes: What if the supply or demand in your market suddenly changes drastically?
Infrastructure issues: What if there are major disruptions to infrastructure that your business depends on? For example, a labor strike or a product shortage?
Financial risks
Managing money well is key to your success as a business owner. You'll have to make tough decisions about what to invest in or how to handle costs.
Cash flow: What if your business runs out of funds to pay workers, vendors, lenders or landlords? Having cash flow problems puts you at risk.
Excessive debt: What if your company gets caught in a debt spiral?
Losing clients: What if a client who made up much of your income no longer wants to work with you? How do you make up for the loss?
Liability loss: What if you get sued by a client, customer or someone else?
Reputational risks
Reputation is important for small business owners who cultivate strong relationships with their clients, employees and partners. What happens when the feedback isn't so great?
Errors: What if you make a mistake on the job or your client accuses you of misleading them? 
Negative feedback: Getting hit by a string of bad reviews online or in the media stongs. How can you bounce back? 
Defective products: Even if you didn't manufacture it, what if a product you ship needs to be recalled? 
Strategic risks
There are times when you make a calculated high risk to grow. Sometimes it works, but sometimes it doesn't.
Unsuccessful expansion: What if an expansion doesn't deliver the new business you were hoping for?
Unsuccessful product: A new product you brought to market isn't taking off as you expected. What do you do if a new product doesn't find enough buyers?
New competitors: You might have been a new competitor at one point, but now the shoe's on the other foot. What if another business offers the same products or services as you?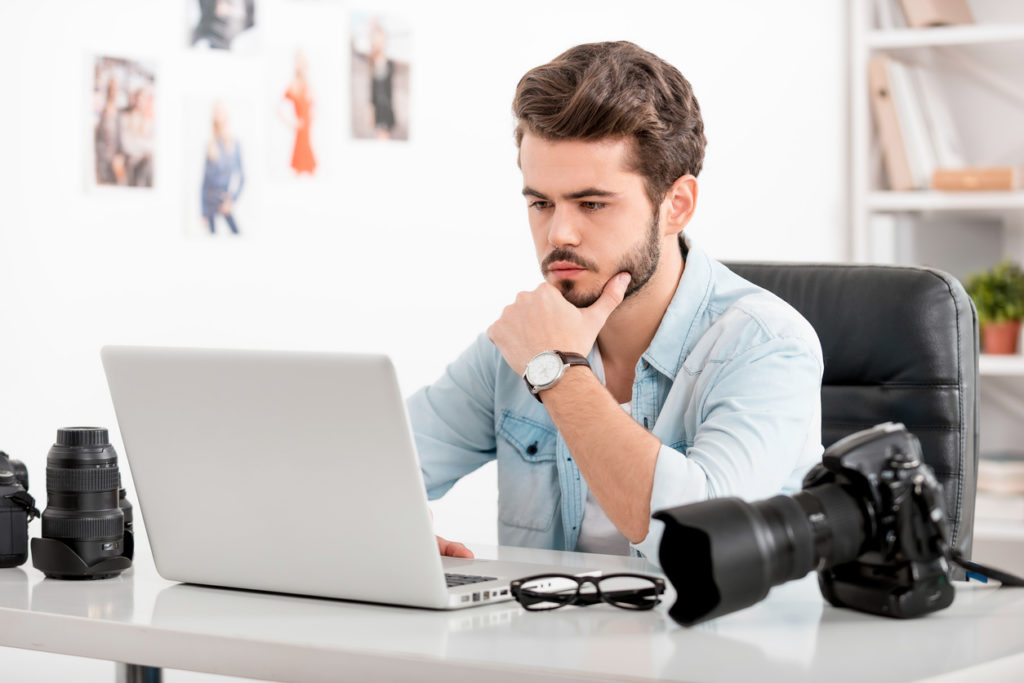 Turn your risk assessment into a risk management plan
Once you've completed a risk analysis and drawn up a list, the next step in the risk management process is determining the likelihood and level of risks that could happen. Consider their possible impacts on your business operations and its future growth.
This allows you to come up with a risk management plan. A good risk management plan spells out how you will mitigate your risks — reducing their likelihood or the threat they pose to your business.
Risk mitigation strategies for a small business could include avoiding the risk, controlling the risk, accepting the risk or sharing the risk. The best strategy depends on each risk's likelihood and threat.
Business continuity plans and contingency plans
Now that you've created a risk management plan, why not take one more step and create an overall business continuity plan or a contingency plan. This is your "Plan B," or what you'll do in case of an unexpected event or risk occurrence.
You can prepare and ease your worries by knowing what to do when something happens. For example, think through what steps you would take if you experienced a natural disaster and had to close your business for a while. Or, start with something lower stakes: what should happen when an employee calls in sick to ensure business continuity?
Insure against your risks
Even the most thorough risk assessments aren't perfect. The reality is there's a lot you just can't predict.
One of the best ways to guard your livelihood against unforeseen events is to get small business insurance. Insurance acts as a safety net for your business; if something goes wrong, you aren't stuck paying all the costs out of your own pocket.
For example, general liability insurance provides broad protection for some of the most common risks you face. Workers' comp is a must in many states if you have employees.
For many small businesses, coverage like professional liability insurance, commercial property insurance, commercial auto insurance and even tools and equipment insurance can ensure you're prepared for all kinds of rainy days.
Not sure what kind of insurance coverage you'll need or how much you'll need? Not to worry — online insurance providers such as NEXT make it simple by walking you through the process step-by-step. You answer a few simple questions about your business and can see recommended insurance policies.
NEXT makes small business risk management simple
At NEXT, we're committed to small business owners, which is why we offer customized insurance that fits your needs.
Everything is online and streamlined. We know you're busy, so you can compare options, get a quote, and buy coverage, all in about 10 minutes. You'll have access to a live certificate of insurance right away.
Start an instant quote today.