As a self-employed person, you're in-charge of handling your own taxes, or hiring an accountant to do them for you. Either way, it's important to remember that when filing, there are plenty of self-employment tax deductions that can help lower your payments to the government.
Just keep in mind that while many things you do can be considered as business expenses and serve as self-employed tax write offs, not everything can. In order for something to count, it will have to be an actual business expense.
Self-Employment Allowable Expenses
There is an almost endless list of things that can count as legal tax deductions for self-employed people. The IRS can provide full details on what is and isn't a business expense. From there you can get information about actual products and services that are deductible, what is the maximum tax refund you can get, and the rules for getting it done.
Possible Income Tax Deductions for the Self-Employed
To give you an idea, here are the most common self-employment tax deductions you can write-off:
A retirement plan – Many people see this as the best tax deduction. You get the double benefit of tax savings, plus money saved for retirement. There is some complicated math here, but basically you can deduct however much you paid into your 401(k).  Beyond a 401(k) there are other options available, so it's worth checking with the IRS.
Meals – Any meal can be deducted, so long as it has a business twist, say with a prospective client or potential partner.
Your smartphone – You can expense this one twice-over. First, you get a tax break on the purchase of your actual mobile device. Second, you can deduct your cell phone plan, or more accurately, the portion of the phone plan you use for business calls.
Your car – Your self-employed status means that you can write-off all sorts of car expenses. This can include things like the purchase of your car, gas, insurance, licensing, and even your car's depreciating value!
Internet service – Similar to your smartphone, pretty much any business should be able to deduct something here.
Health insurance – This one's a bit tricky, but at least a portion of your self-employed health insurance is generally deductible. Often, you can also deduct family member payments as well.
Liability insurance – Speaking of insurance, if it's a necessary cost of your business then it's deductible. For example, since contractors insurance is considered a standard and accepted expense for most contractors, it counts.
Education – If you take a continuing education course, brush up on your professional skills, or even have a subscription to a relevant publication, you can write it off.
Home office – This one's only good if you work from home on a regular basis.
Marketing expenses – You can write-off pretty much any expense related to promoting your business from local ads down to business cards and even branded giveaways.
Office supplies – All sorts of supplies used in running your business can be deducted. This includes paper, ink and even your computers for an office space. Tax

tax deductions 

for self-employed contractors could include things like your standard work tools and materials like paint and glue.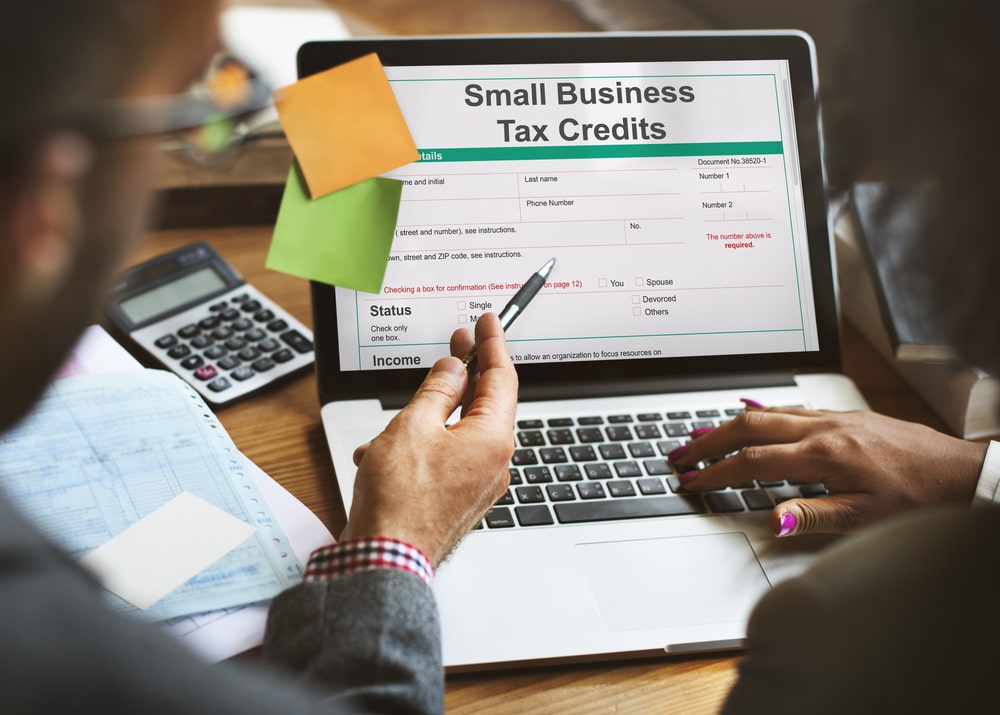 How Much Tax Can You Deduct?
Again, self-employment tax deductions are a detailed matter. You will need to review all of the forms and paperwork properly to make sure you're doing it right.
When itemizing your tax returns, you will only be able to deduct the amount that is related to an actual work expense. Different items you deduct have different limits. There is also a minimum (i.e. floor) amount after which you can deduct. That is, you can only make deductions on amounts that exceed this floor. Your adjusted gross income (AGI) also plays a role in what you're able to deduct, and how much.
To figure your self-employment tax deductions out properly, the IRS can be helpful. Or, of course, consult with a CPA.
Use Tax Deductions to Boost Your Business
Getting all that tax money back is great. Now the question is, what are you going to do with it? Sure, you can splurge on a new big-screen TV. An even better idea, however, is to reinvest it in your business.
Need some ideas? You can use other businesses to help grow your business by outsourcing. Or if you've yet to do so, have someone help you create a website. You can also use the money to buy new tools, update your skills, or even acquire a new office chair. Besides helping boost your business, many of these expenses will in turn be tax deductible.