Becoming a real estate agent can be a lucrative and fulfilling career choice.
In 2018, the median U.S. real estate agent salary was $48,690, but in some cities, they made much more. In Midland, Texas and New York City, for example, agent earnings could easily top $100,000. Since 2012, earnings overall have been on the rise.
So, how does one go about getting a real estate agent license? As it turns out, it's a mixture of education and certification, the specific requirements of which vary by state. The best place to go to find out your state's guidelines is the Association of Real Estate License Law Officials (ARELLO), which has links to each state's real estate licensing board or commission. What follows is more general information of what you need to get a real estate license.
Salesperson Vs. Real Estate Broker
It's important to note that your state may distinguish between a real estate broker, who may own a real estate agency and a real estate salesperson. When researching real estate license requirements, make sure you look at the details for the real estate broker license only if that is your intention. Often, brokers must have had a license as a salesperson or agent before taking this next step.
Some Real Estate Agent General Requirements
Obtaining a real estate license isn't just about getting the right education and paying a fee. Some states require that you meet other criteria as well. For example, in Ohio, you must also be honest and truthful and be free of felony convictions. In addition, the state of Ohio mandates that you be sponsored by a broker during the process of getting your real estate license. So before you get started, it's smart to review the stipulations in your particular region.
Real Estate Agent Education: Pre-Licensing Course
You will have to take a course in different subject areas relevant to your work as a real estate agent. These course requirements are set by the state licensing body. Using Ohio again as an example, the requirements are a total of 120 hours of coursework, including 40 hours of Real Estate Principles; 40 hours of Ohio Real Estate Law; 20 hours of Real Estate Appraisal and 20 hours of Real Estate Finance.
You may take your coursework online or in-class, but not every educational program will qualify as a real estate license course. For example, Ohio has rules about the type of institution whose courses count towards the pre-licensing requirement.
Passing the Licensing Exam
Once you have completed your course, you'll have to sit for -- and pass -- a state licensing exam. There will be a fee to sit this exam that's in addition to the fees you paid for your coursework. Generally, the exam consists of multiple-choice questions that cover federal real estate law, general real estate principles, and state law. Not everyone will pass the licensing exam the first time. Usually, you can rewrite the exam within a certain time frame -- for example, two years -- before retaking the pre-licensing course.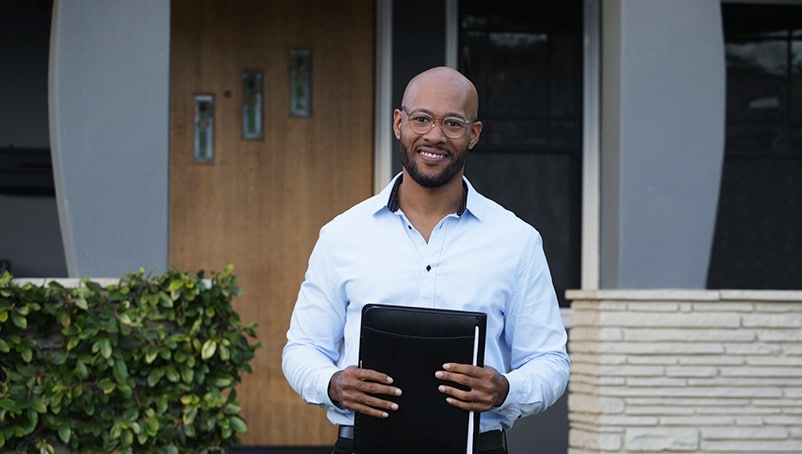 Activating Your Real Estate Agent License
Once you have completed your course and passed your exam, you still have to activate your real estate license. In general, this means contacting the state licensing board, filling out an application, and paying the appropriate fee. In addition to verifying your education the board may also make sure you meet other requirements, like to be of good character, have no felony convictions, and possess a high school diploma. Those specific requirements may or may not be relevant to your state, but expect there to be a checklist you must follow wherever you live.
Maintain Your License
Once you have your real estate license, you have to renew it periodically. That's typically every year. In addition to paying fees, you may have to complete continuing education requirements. That means you never really leave school -- even if you have been practicing with a residential or commercial real estate license for some time, you need to stay up-to-date with courses relevant to your industry.
Consequences of Selling Without a License
It can seem like a lot of steps to become a real estate agent. One might wonder if it's possible to simply bypass these requirements and venture out on their own. As it turns out, there are serious consequences for acting as a real estate agent or broker without the proper license.
In Washington state, the action is a gross misdemeanor. In Texas, it's a class A misdemeanor punishable by up to one year in jail and a $4,000 fine. In addition, the state of Texas can also levy administrative penalties of up to $5,000 for each violation.
In other words, it's just not worth it to try to sell homes without first going through the proper channels to get your certification.
Running Your Business
When you finally become a real estate agent, it can be an exciting, although daunting, endeavor. You now have to rustle up clients who trust you to help them buy or sell one of their life's largest assets. Most real estate professionals start with an existing brokerage and may take in only modest income at the beginning.
If you are working with an established team, they may have already taken care of the essentials, like business insurance, general liability insurance and real estate agent insurance. But if you are striking out on your own, you may have to look into these policies yourself.
Even if you can attach yourself to an existing real estate brand, you'll have to take charge of making yourself stand out as a professional. To get you started, you can consider some real estate marketing ideas. These will help you get your name out in the community, so homeowners and developers know who to call.
Stay Focused on the Goal
As with any new career path, becoming a real estate agent has many unknowns.
But many professionals find the investment of time and money to be worth it. After all, you'll be working for yourself, securing your financial future, and also helping people find the homes they love.