If you're looking for a job in a field that's growing, becoming an electrician is a solid choice. According to projections, electrician employment will grow by 7% from 2021 to 2031. That's nearly 80,000 electrician job openings per year on average.1
To get in on all this electrician action in Nebraska, however, you'll need a license first. There are several license options, some of which require educational training and work experience. To learn more about how to get an electrician license in Nebraska, check out this guide covering the following topics:
Do you need a license to be an electrician?
You must have a license from the Nebraska Electrical Division to work as an electrician.2 Depending on the type of work you'll do, you will need one of the following license types:
Apprentice: An apprentice is anyone who is "engaged in learning and assisting in the installation, alteration and repair of electrical equipment as an employee of a licensee."
Journeyman: A journeyman possesses "the necessary qualifications, training, experience and technical knowledge to wire for or install electrical wiring, apparatus and equipment and to supervise apprentice electricians."
Electrical contractor: A contractor is someone who has "the necessary qualifications, training, experience and technical knowledge to properly plan, lay out, install and supervise the installation of wiring, apparatus and equipment for electric light, heat, power and other purposes."
How to get an electrician license in Nebraska
The Nebraska Electrical Division uses one application regardless of whether you are interested in how to get journeyman electrician licenses, electrical contractor licenses or apprentice licenses.
Submit your Nebraska electrician license application online or by mail. Be sure to include the following:
Your application fee

Journeyman: $60
Electrical contractor: $125
Apprentice: No fee required

Mailing addresses for current and previous employers
A completed United States citizenship attestation form
A copy of your degree (if applicable)
Journeyman and electrical contractor applicants must also pass an exam. The testing company, Pearson Vue, will send directions on scheduling your exam upon application approval.
The journeyman and electrical contractor exam covers topics such as:
National Electrical Code
Nebraska State Electrical Act
Basic electricity theory
Blueprint reading
Emergency circuits, including fire alarm circuits
Nebraska electrician license requirements
Depending on the type of license you're seeking, you'll need to fulfill certain education and work experience requirements.
Electrician apprentice license requirements
No education or work experience requirements apply for an electrician apprenticeship. To get this license, you just need to register with the Nebraska Electrical Division.
The registration fee for an electrician apprentice is $20 if issued in an even-numbered year or $40 if issued in an odd-numbered year.
Journeyman electrician license requirements
You must have four years of employment by an electrical contractor with a total of 8,000 hours to apply for a journeyman license. Applicants may substitute completing a two-year post-high school electrical course with an associate's degree in electrical technology for up to one year of work experience.
The license fee for a journeyman electrician is $25 if issued in an even-numbered year or $50 if issued in an odd-numbered year.
Electrical contractor license requirements
There are two options to apply for an electrical contractor license:
Completed a four-year electrical course at an accredited college or university plus one year as a licensed journeyman electrician, or
Five years experience in planning for, laying out, supervising and installing wiring apparatus or equipment for electrical light, heat and power.
The license fee for an electrical contractor is $125 if issued in an even-numbered year or $250 if issued in an odd-numbered year.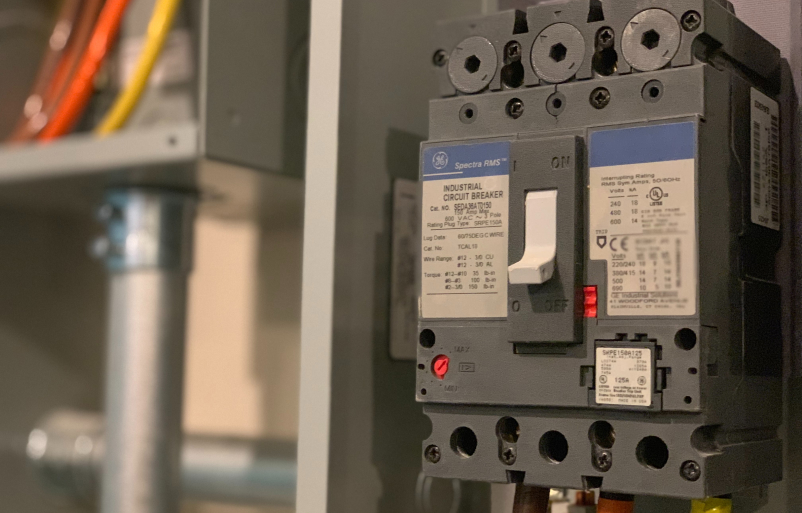 License renewal requirements for Nebraska electricians
All Nebraska electrical licenses expire on December 31 in even-numbered years. Notices are sent by mail on October 15 of those years.
To renew your journeyman or contractor license, you must complete a minimum of 12 hours of continuing education, with at least six hours covering the National Electrical Code. Electrician apprentices do not have any continuing education requirements.
A two-year license renewal is $50 for a journeyman electrician and $250 for an electrical contractor.
Electrician license reciprocity
Nebraska has reciprocity agreements with the following states for journeyman electrician licenses:
Alaska
Arkansas
Colorado
Iowa
Idaho
Minnesota
Montana
New Mexico
North Dakota
Oklahoma
South Dakota
Texas
Wyoming
For electrical contractor licenses, reciprocity is only available for Minnesota and South Dakota.
You must have held the license you want to reciprocate in good standing for at least one year. Because restrictions vary by state, contact the Nebraska Electrical Division before applying for a license via reciprocity.
What kind of insurance does an electrician need in Nebraska?
Electrician insurance can help protect what you've worked so hard for. The following are some of the types of Nebraska business insurance available for electricians.
Workers' Compensation insurance
All Nebraska employers with one or more employees must have workers' compensation insurance.3 If you or an employee experiences an injury on the job, this insurance can help cover medical expenses, lost wages and more.
General Liability insurance
If a someone other than an employee slips or falls, or if you or an employee accidentally damages someone's property, general liability insurance can help cover the costs.
Tools and Equipment insurance
Electricians need specific tools and equipment to get the job done. In the case of stolen or damaged work wear, tools and equipment insurance can help cover the costs for repair and replacement.
Commercial Auto insurance
Whether you drive a dedicated work vehicle or your personal vehicle on the job, commercial auto insurance can help cover costs related to accidents, such as property damage and medical expenses.
Commercial Property insurance
Commercial property insurance can help protect some of the most important things you need to do business, including your equipment, furniture and inventory.
How NEXT supports Nebraska electricians
With NEXT Insurance, it's easy to find the right electrician insurance coverage. Because we specialize in small business insurance, we know just how to put together a custom package that fulfills your unique needs.
You'll get the best of both worlds when you work with NEXT. You can handle everything 100% online or talk to a licensed U.S.-based advisor. It takes less than 10 minutes to get insurance and you'll save up to 30% on your coverage. You'll also be able to share unlimited certificates of insurance for free.
Get an instant quote online today or contact us to learn more.
Thinking about working as an electrician in another U.S. state? Check out what states require electrician licenses in our summary of electrician license requirements.


Sources
1 U.S. Bureau of Labor Statistics
2 Nebraska Electrical Division