With the internet making it easier than ever to communicate, connect and get tasks done anywhere, it's only natural for you to start dreaming of life as your own boss. And while understanding the differences between working as employee or independent contractor certainly is important, you need to put a lot of thought into the matter before deciding that becoming a contractor might be the right move for you.
Legal Status
There is actually a lot of legality that goes into defining the difference between an employee and an independent contractor.
These differentiators are both in terms of your rights relative any individuals or companies that you're working with, as much as the IRS which will be taxing you directly if you branch out on your own.
Employee vs. Independent Contractor Taxes
If you've ever been an employee, it's likely that your employer took care of all your payments, including withholding from your salary for payments such as social security and income tax. This is particularly relevant when talking about taxes.
When working as an independent contractor, your fees from customers are a simple interaction, paid directly to you, in full, as per the invoice you've issued. As a contractor that means you're now responsible for figuring out and paying on your own:
Income taxes, or in this case what is called the Self-Employment Tax
Social Security payments
Health insurance
Unemployment taxes
Since all these taxes can get a bit complicated, it's often a good idea to work with an accountant on a monthly basis, or a tax advisor when you file annually. You can also consult our guide to paying taxes as an independent contractor.
Is an Independent Contractor an Employee?
The difference between being a contractor as opposed to an employee has a lot to do with the level of autonomy involved in your work. And this is defined by three main parameters:
Behavioral control – Does the company you're working for control your time and how you allocate it? Are you subject to evaluation? Do you have to attend training? If so, you might be an employee.
Financial matters – As an independent contractor you should be able to work for as many people as you'd like, with no limitations set by a client. But other things that differentiate you from an employee who may be doing the same type of work are:

Expenditures on equipment (as a contractor, you generally cover equipment expenses while as an employee you can reasonably expect equipment to be provided)
Reimbursement (it's unlikely your customer will cover your parking fees, but your employer might)
Manner of payment (employees have set, guaranteed wages per hour, week, or month; contractors negotiate per project or hour, and issue invoices)

Defining the relationship – This is a tricky matter. If a company gives you holiday gifts, invites you to its Christmas party, or in any way treats you as a member of the team, it may be creating what the law recognizes as employee status. That's why a contract is always beneficial to both sides, stipulating the service, and clearly defined limitations to the relationship.
Benefits of Being a Contractor
There are many benefits to being an independent contractor. Need some inspiration? As an independent contractor, you may have some of these advantages: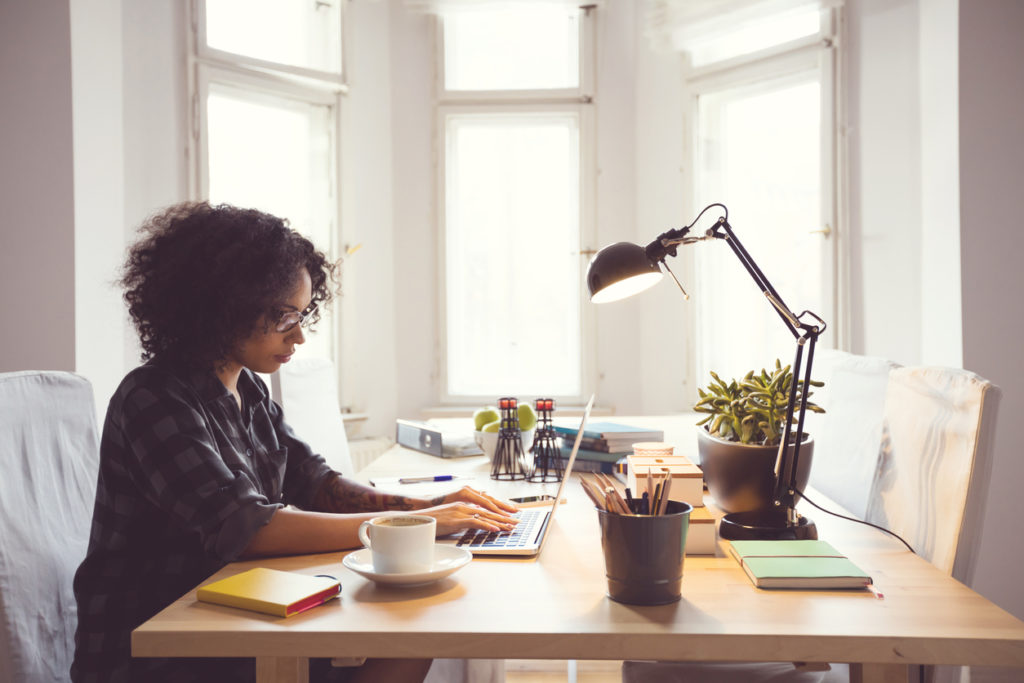 Work with lots of different people
Manage your own schedule
Try new types of projects
Test-drive different companies
Bill more per hour
Take as many vacation days as you'd like
Work fewer hours, or more hours, and see the benefits directly
Enjoy more work-life balance
Other types of benefits depend on your exact line of work. So if you were formerly a cubicle dweller, you may well love the flexibility (and view!) of working from your home when you freelance. If you were a gym worker, you may flourish when building your own, private customer base. And as a handyman, you'll most likely make more per job then you did working under somebody else's name.
Of course, as an independent contractor, there are risks involved. You'll need to drum up business on a regular basis, constantly building new relationships, while nurturing those that exist.
You're also responsible for covering your own insurance costs (how much insurance for independent contractors costs depends on your exact enterprise), managing your office supplies, filing paperwork, and funding your own sick days. But the benefits, for many, far outweigh the risks.
And for many professions, there's actually very little cost involved in getting started. So if branching out on your own is something you've been considering, this may just be your moment to go for it, and live the dream! You can always go back to being an employee, once you see.