As long as the job gets done and you get paid, does it really matter whether you're technically an employee, self-employed, or an independent contractor? Your official employment status has an impact on every part of your business, which is why it's so important to understand it fully.
Why Does Legal Status Matter?
How you define your employment status will affect the way you go about opening and registering your business. After that, it will make the most difference when it comes time to pay taxes. Not only will it have an impact on which forms you fill out, it may also influence what kind of deductions you can take. Your employment status affects liability and the partnership structure when you want to work with another company. Most importantly, however, is that you are legally required to define your status accurately.
Independent Contractor vs Self Employed
Simply put, being an independent contractor is one way to be self-employed. Being self-employed means that you earn money but don't work as an employee for someone else. It can include anyone from the owner of a convenience store to an artist who displays in galleries, to a freelance designer, to the founder of a large company. The difference between being self-employed and being an independent contractor is pretty small. Is an independent contractor self-employed? Yes. If you're self-employed, must you be an independent contractor? Not necessarily. Being an independent contractor puts you in one category of self-employed. An independent contractor is someone who provides a service on a contractual basis. If you're an independent contractor, you may be hired to complete a particular project or to work for a specific amount of time. An independent contractor may provide products instead of services, but it would still have to be on a contractual basis. For example, an independent contractor may be hired to design and construct a custom-made piece of furniture, but someone who constructs furniture with no particular client in mind and sells them in a store is not an independent contractor.
How Do I Become an Independent Contractor?
The legal requirements to become an independent contractor vary from state to state and even county to county and are dependent on the type of business you plan to have. The first thing you'll have to do is get any licensing you need and register your new business.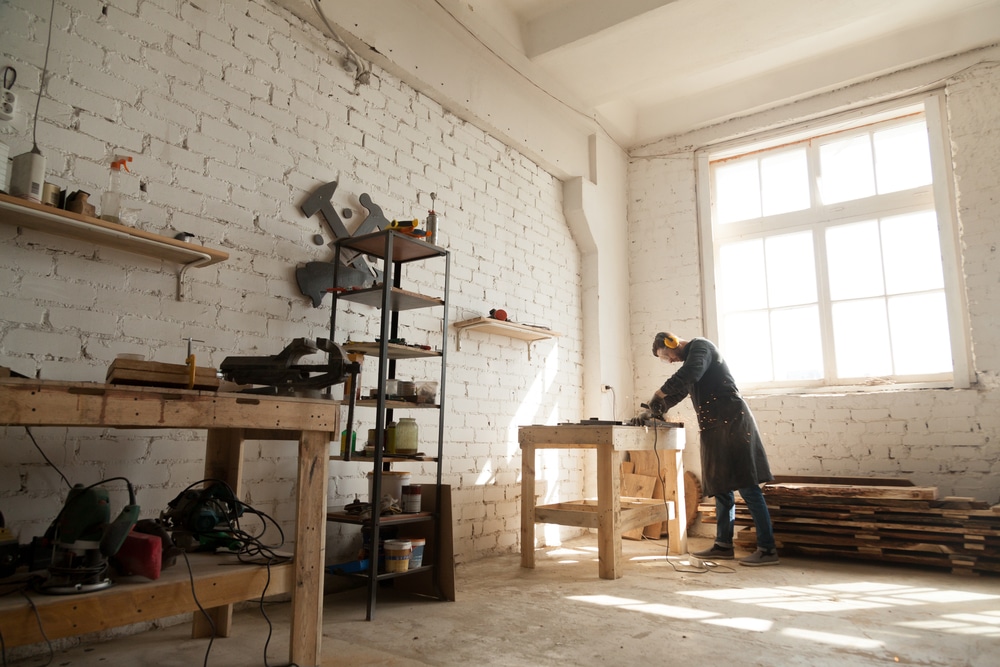 Licensing
Different types of business need different types of licensing. Some may require a certain level of training while others simply need to make sure you're fulfilling zoning and safety requirements. Here are a few examples of each category:
| | |
| --- | --- |
| License Required | No License Required |
| Food services | Consulting |
| Retail of controlled substances (e.g. tobacco, firearms, alcohol) | Writing |
| Beauty services | Graphic Design |
| Construction, including electrical and plumbing | Making and selling handicrafts |
| Broadcasting | App or web development |
Registering Your Business Name
In most places, you will only need to register your business name if you've chosen something original. If your personal name is part of your business name, you probably don't need to. So, if your company name is John Smith Contracting & Home Renovations then you can start working right away. But if you've decided to call your company Home Sweet Home Renovations, you'll probably have to register it.
Insurance for Independent Contractors
For most businesses, the next step will be to think about insurance for self-employed contractors. Again, this depends on your particular business. If you're a freelance designer working online, you may want to insure your laptop, but it may not be critical. However, if you are in any type of business that requires working on-site at your client's home or workspace, or if customers come to you,
insurance for independent contractors
is vital. If you have employees,
workers' compensation insurance
is probably mandatory and if you do anything physical, you may even want to get coverage for yourself too. Other types of insurance, such as
professional liability
and
commercial auto insurance
will depend heavily on your particular business.
Taxes When You're Self-Employed
When it comes to filing tax returns, certain things are the same for employees and independent contractors. Income tax is the prime example. However, for employees, things like social security and Medicare taxes are paid by employers. If you're a business owner, you'll have to pay independent contractor self-employment tax, which includes both Medicare and social security. On the other hand, you won't have to pay taxes on your business expenses thanks to
tax deductions for self-employed contractors
. Find a complete list of these independent contractors' tax deductions and ask an accountant if you're not sure what you can deduct. As you can see, your legal status as a business can make a big difference in your finances and day-to-day operations. Make sure to define your status accurately and you'll be able to start your business off on the right foot.