Let's be real — typical small business insurance can be a bit dry.
But Next Insurance is not your typical small business insurance company. We're on a mission to make choosing your coverage lightning-fast and almost as easy as picking out a movie to watch on a Friday night.
And that got us thinking. What if we turned the most boring insurance terms into blockbuster movies?
Coming to small business insurance coverage for you …
Prior Acts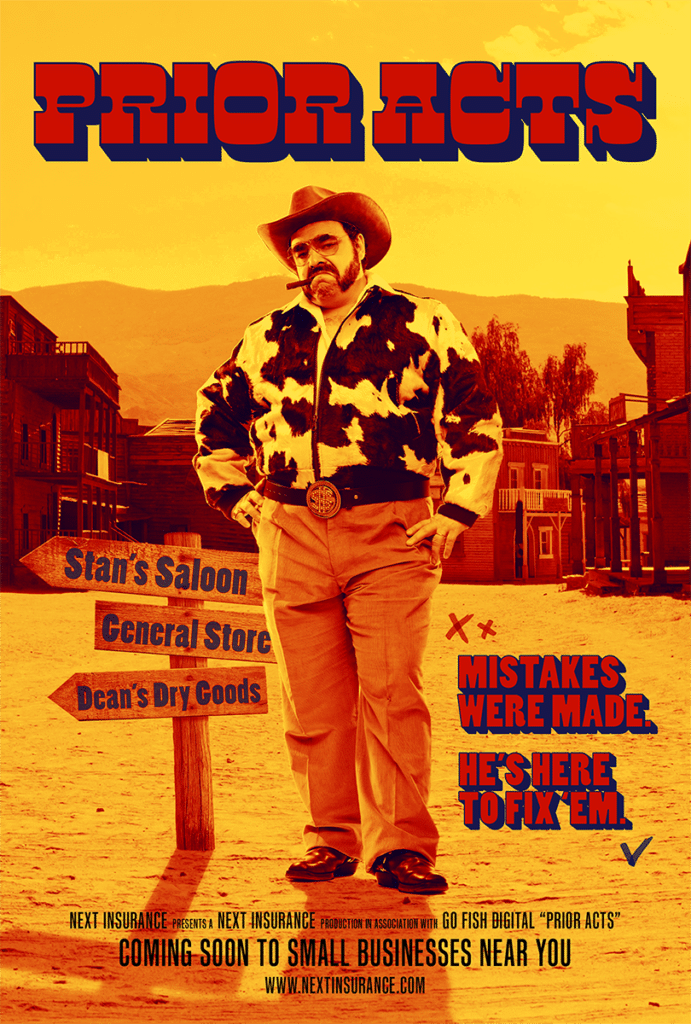 Movie plot: Startup City was the biggest frontier town in the west, but then local shop owners got sloppy and started leaving their businesses unprotected. Now there's only one man with the skills and grit to make up for those mistakes. This summer Sherriff Ian Surance atones for the sins of the past in Prior Acts!
In real life: Prior acts coverage refers to business insurance that covers claims for an insurable event that happened before a new policy was purchased.
Named Perils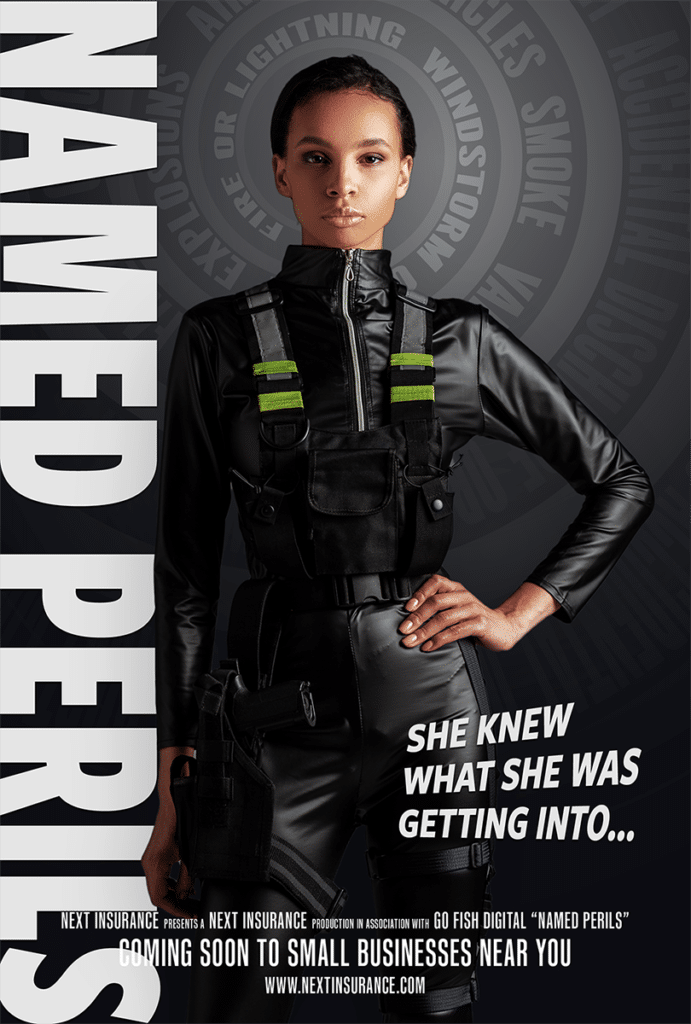 Movie plot: Agent Nichola Ext is the world's top spy. She knows what to look out for in a world full of risks but has no idea when they're coming. See how our hero faces nearly insurmountable challenges when Named Perils hits the big screen.
In real life: Named perils refer to specific perils — or hazards — included in an insurance policy document.
Errors & Omissions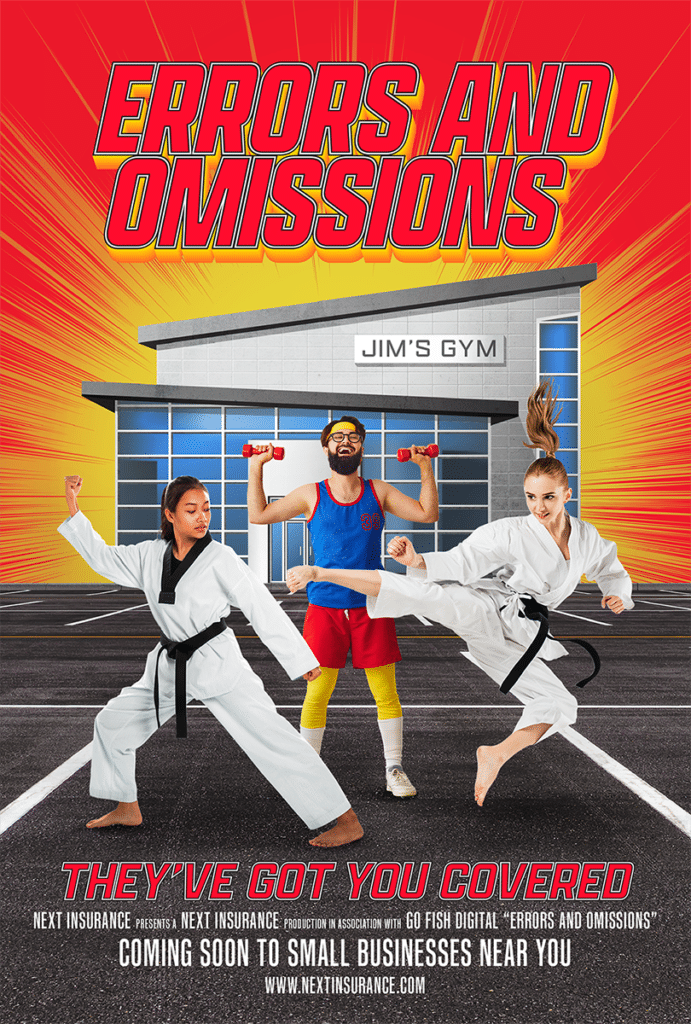 Movie plot: Jim Jmmerson's gym business is at the brink after a costly mistake could force him to close forever. A swift-handed martial arts duo steps in to help save the day in Error and Omissions.
In real life: Errors and omissions (E&O) insurance is important coverage that protects business owners if they are accused of making a mistake, not delivering on a business agreement or committing professional negligence.
Workers' Comp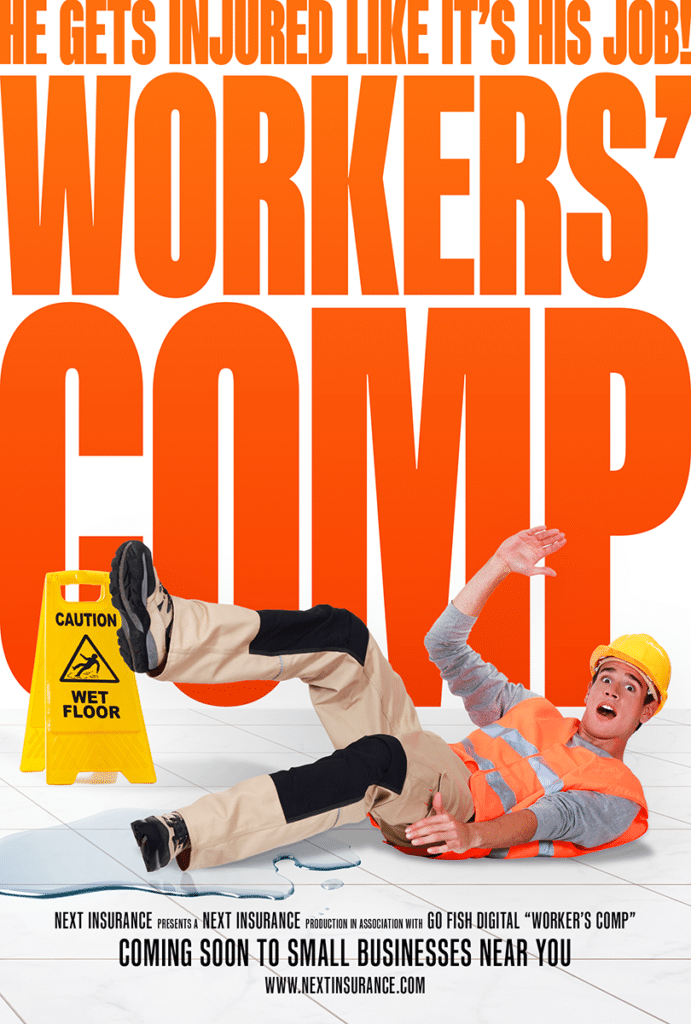 Movie plot: Meet Bodie Harme. Bodie is a great worker who shows up on time and gives it his all. There's only one problem: He can't stop getting hurt on the job. Watch as Bodie narrowly avoids mishap after mishap thanks to the help of his friends and coworkers in Workers' Comp!
In real life: Workers' compensation insurance helps cover things like medical expenses, lost wages and other costs associated with a workplace injury.
Qualifying Event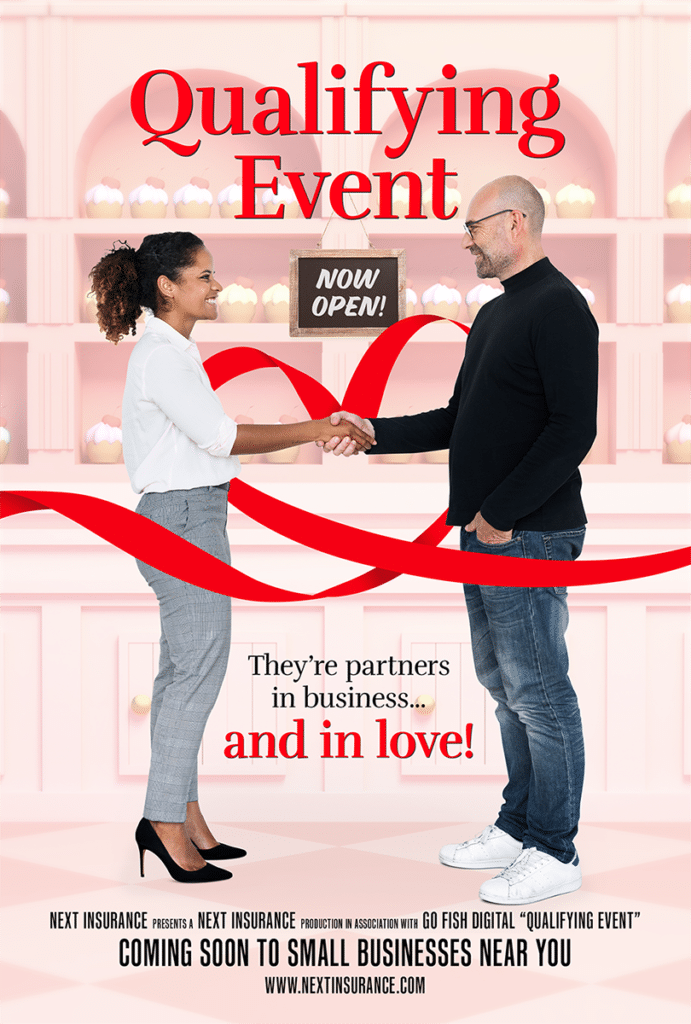 Movie plot: For years, Candice Cake and Saul Business owned competing bakeries in their small town. When Saul proposes that they could both benefit by joining forces, things really start to heat up — both in and out of the kitchen! Qualifying Event is an instant rom-com classic.
In real life: A qualifying event is a significant change to a company that allows the business owner to request changes to their insurance policy before it expires.
The Underwriter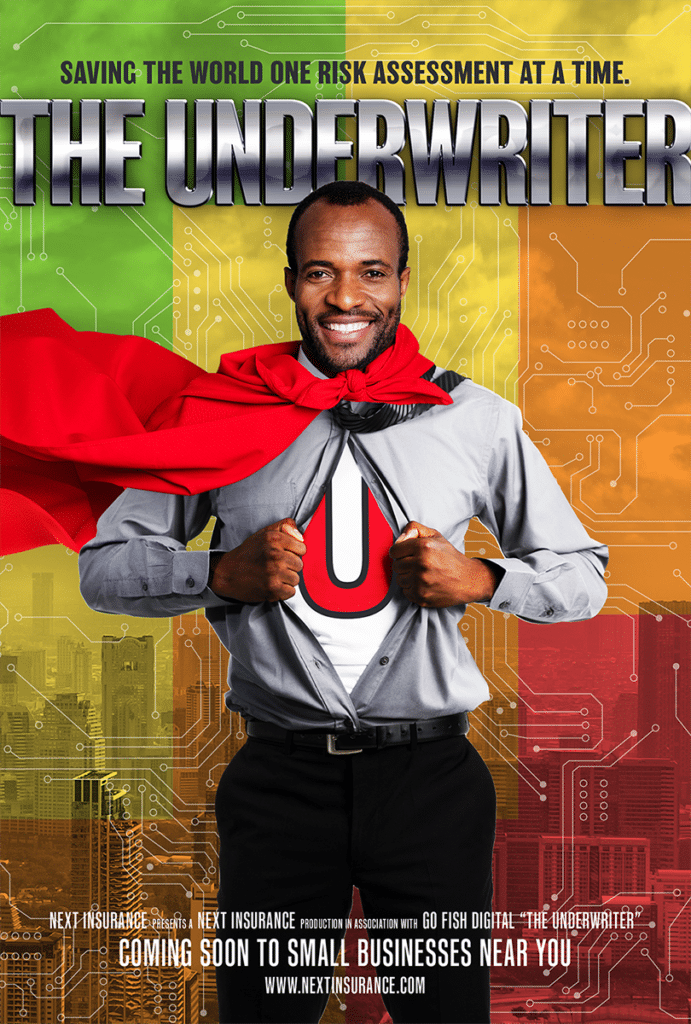 Movie plot: In a world where risk lurks around every corner, a hero will rise. Don't miss pop culture's Next superhero phenomenon when The Underwriter arrives at a theater near you.
In real life: Underwriting is the process of determining the risk associated with insuring anything, including a small business.
Next Insurance rolls out the red carpet for small businesses
Next Insurance is helping small business owners thrive by delivering a painless and seamless experience for getting business insurance online.
You can get a quote, review options and purchase coverage in less than 10 minutes. If you need any help along the way, our team of U.S.-based, licensed advisors are standing by to help.
Since we only work with small businesses, you'll get the red-carpet service that your business deserves.