If you're interested in becoming a general contractor in Illinois, there is a lot of potential for business growth and revenue.
Since a general contractor has the responsibility of all components of a construction project, from budgeting to building codes, there are many things to consider as you begin your own contracting business, including licensing and insurance.
Most states require general contractors to be licensed, but the requirements are different in each location. In this article, we will cover the process of getting licensed in Illinois, including:
• How to get a general contractor license in Illinois
• General contractor licenses in Chicago and other cities
• Insurance requirements fo Illinois general contractors



How to get a general contractor license in Illinois
In Illinois, your license and application requirements are determined by where you live.
While Illinois doesn't require a general contractor license at the state level, licenses are typically regulated at the city or county level, and those requirements often vary. There are exceptions for roofing and plumbing licenses, which require state permits.
Each city also has a different licensing fee. You'll need to check with your county or city to complete the local requirements for new licenses and renewals. Once you meet each requirement and pass examinations, you'll be able to receive the license you need.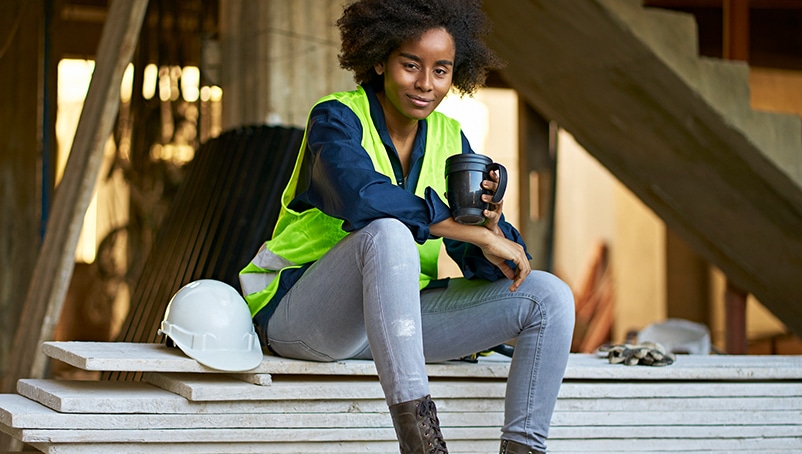 How long does it take to get an Illinois general contractor license?
After submission, an application for a general contractor license is reviewed within about a month. If approved, you'll receive your license in the mail to the address you provided usually within two weeks.
Applications are usually detailed and contain a checklist. Be sure to follow every step when applying for a license to save yourself time. Otherwise, your application could be returned to you without approval.
If you already have an active contractors license in a different state, you may be able to take advantage of a license reciprocity agreement. Be sure to check with your local agency to see if this applies to you so you can save time and money.



General contractor licenses in Chicago and other cities
The process of applying for a general contractor license is similar in cities across Illinois. Contact your local county or municipality office to learn about specific requirements in your area.
Chicago is the largest market for general contractors in Illinois, and the second-highest paying city for general contractors in the country, paying more than $95,000 per year, according to employment site Indeed.
You'll need to take several steps in getting your general contractor license in Chicago, including completing an application, purchasing general contractor business insurance, and paying a fee.
Chicago also requires licenses for specific trade workers, including mason contractors, plumbing contractors, wreckers, and electrical contractors.
You'll need to provide documentation to the Chicago Department of Buildings with your application to determine if you are qualified for a license. The steps for the application include:
Provide a description of the work and services you aim to perform.
Specify the classification of license you are applying for.
Clarify your business structure and provide additional company information.
Identify and verify by affidavit that the applicant or member of your business entity is financially stable.
Submit your certificate of insurance with the City of Chicago as additionally insured and policy limits ranging from $1 million to $5 million depending on the sizes of your projects.
Sign and complete the application.
Pay all licensing fees.
Your license must be renewed each year. Be sure to begin the process to renew your contractor license 90 days before it expires. In Chicago, the process for general contractor license renewal includes these steps:
Complete and sign the renewal form.
Obtain an updated certificate of insurance.
Provide a signed copy of the Chicago general contractor license affidavit.
Provide the business structure documents.
Write a check for the annual fee.
Mail the package.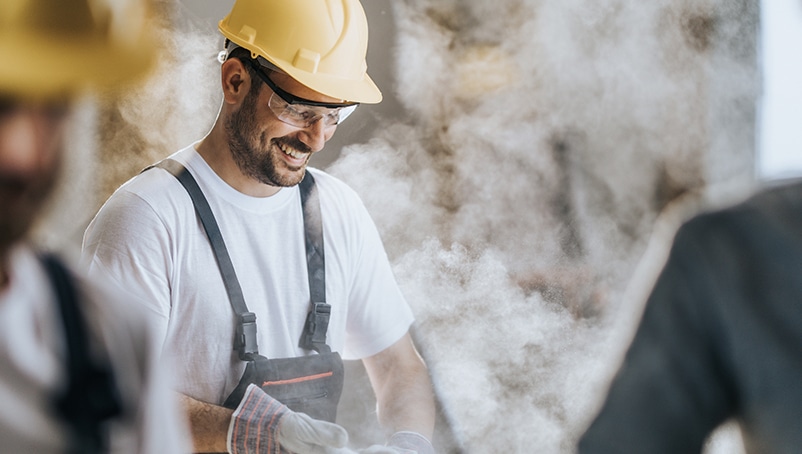 Chicago general contractor license fees
The major difference between classes is the amount of insurance required for each classification. There are five license classifications in Chicago. Depending on the cost of the projects you are working on, there is a different fee for each classification.
The classes and fees are:
Class A – $2,000 fee for an unlimited contract amount
Class B – $1,000 fee for projects up to $10,000,000
Class C – $750 fee for projects up to $5,000,000
Class D – $500 fee for projects up to $2,000,000
Class E – $300 fee for projects up to $500,000



Insurance requirements for Illinois general contractors
General contractors in Illinois are required to carry workers' compensation insurance if they have at least one full-time or part-time employee.
Depending on where your projects are located and your contract with your client, you might also be required to have general liability insurance before you can start work.
Commercial general liability insurance protects you against expenses related to an accident or injury that could occur at your job site. It provides coverage for injuries that happen to nonemployees as a result of your work, legal defense and judgments, and property damage caused by your business operations or products.
If you have a business-owned vehicle, you will also need commercial auto liability insurance — a requirement for all businesses in Illinois. If there is an accident, commercial auto coverage can help you pay for injuries to you or someone in your vehicle, injuries to other people, and property damage.


How Next Insurance supports Illinois general contractors
Next Insurance has helped thousands of general contractors get the right business insurance in Illinois at the right cost.
With our online services, you can apply for coverage and get a digital certificate of insurance within minutes. It's easy enough to do from your mobile device or computer so you can get to work right away.
Start a free instant quote today to see coverage recommendations and insurance costs for your business.
Do you have projects in a different U.S. state? Visit our summary of general contractor license requirements in every state.