If you run a cleaning business and want to know the best way to get cleaning contracts, you won't be surprised to learn that the number of cleaning businesses has risen and competition has increased. This is due to increased demand driven by more two-income and 55+ age households and higher income levels. You might be wondering how you can be successful getting commercial cleaning contracts in the notoriously challenging cleaning service business. The answer is to get cleaning contracts with customers, to ensure regular income for your business and enable you to grow.
Essential Requirements for a Cleaning Service
Is your business licensed?
While most cleaning services are legitimate, reputable contractors, there are those individuals that are not. To get office cleaning contracts, or other types of contracts, making sure your cleaning service has a business license shows that you are legitimate and have experience in how to perform the services required of cleaning services.
Does your business have adequate insurance?
Every business has risks due to the nature of the work performed. A cleaning service runs the risks of customers slipping and falling and of employees damaging or destroying some item on the customer's property while cleaning. Customers do not want to take the risk of being financial liable for injuries, or for their own property being damaged. Obtaining cleaning business insurance that is simple, affordable and tailored for you gives potential customers evidence that your business is financially responsible and trustworthy.
Cleaning Service Contracts: Benefits and Challenges
If you're trying to get clients for your cleaning business, you may have looked into trying to get more regular customers. There are both advantages and disadvantages to going down that path.
Benefits to getting cleaning service contracts:
Provides a steady, reliable stream of income
Allows you to upsell more services to an existing clientele base
Acts as a marketing tool to allow you to secure contracts with potential clients when you can use existing contract clients as a reference
Challenges to getting janitorial services contracts:
There are no barriers to entry into the residential or commercial cleaning business so there is a lot of competition for the same customers.
Many customers don't want to commit to a long-term service contract until they have had some experience over a period of time using your cleaning service.
How to Get Clients for a Cleaning Business?
If you're trying to build a name and get clients for your cleaning business, you may want to take some of the following steps:
Get listed with a home services referral service such as HomeAdvisor or Angie's List that provides reviews and ratings of businesses. This gives consumers assurance that you are a legitimate, trustworthy business.
Join a professional trade association. A trade association such as the Association of Residential Cleaning Services International (ARCSI) offers residential cleaning businesses in the industry the ability to gain insights and information from other businesses in the same industry and often provides discounts on business supplies and training for employees.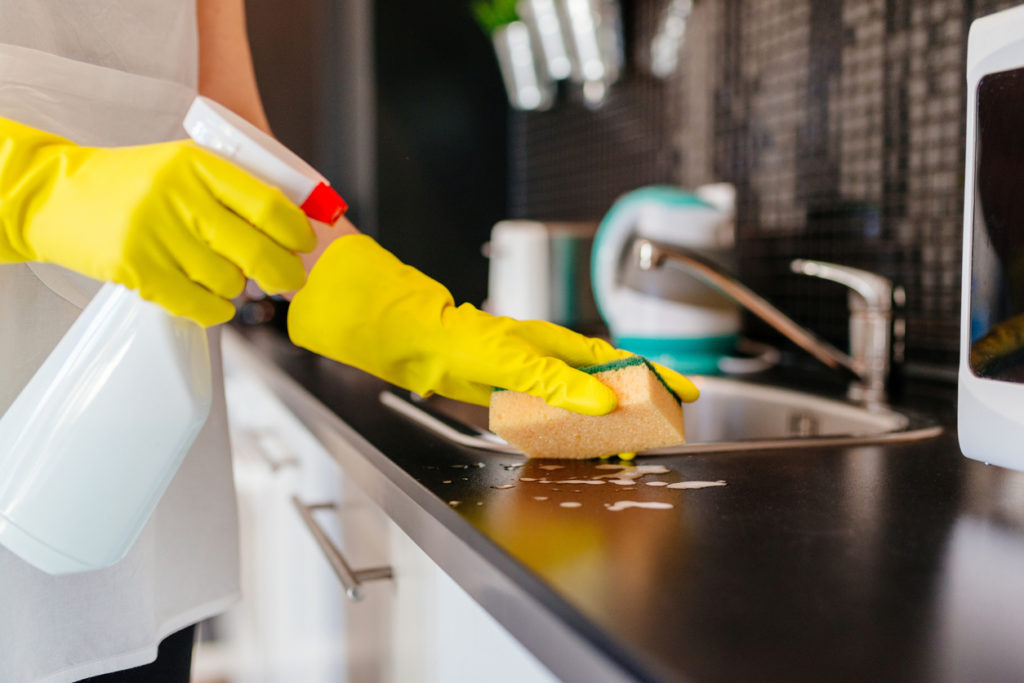 If your goal is to improve your chances of getting commercial cleaning contracts, you should find business that need cleaning services, and also:
Research your competition. Make sure you now who your competitors are and what they offer commercial businesses. Many large national franchises such as Jani-King, Servicemaster, Molly Maid etc. have a lot of financial resources and staff. In order to compete effectively against them, you will need to be able to convince a business owner that your products and services are better than what your competition offers.
Develop a niche and market to their specific needs. There are many types of commercial

businesses that need cleaning services

including small businesses, offices, factories, industrial shops, schools, hospitals, etc. Each of these types of businesses have specific cleaning needs that might require specialized products or may have to meet specific OSHA codes. Setting yourself up as an "expert" in those needs and requirements differentiates you from your competitors.
Join a professional trade association. A trade association such as the International Janitorial Cleaning Services Association (IJCSA) shows potential commercial customers that you are part of a legitimate, nationally recognized association, which provides an assurance of professionalism and basis for trust.
Additionally, an association offers you the ability to gain insights and information from other businesses in the same industry, stay abreast of industry news, obtain discounts on business supplies and services, and receive training and certification for businesses and employees.