If you're dreaming about opening a bookshop in your neighborhood or a clothing boutique downtown, you'll need a substantial infusion of cash to get up and running. Unlike other businesses that can operate on a shoestring budget, you'll need more than a computer and internet connection to get started.
In this article, we'll explore some of the most common costs of starting a retail business.
Rent
Your monthly rent payment is one of the largest expenses to consider as you plan your grand opening. Just like you had to pay a security deposit and your first and last month's rent before you moved into your first apartment, you'll likely need to do the same when you start a retail store.
And that can be a hefty bill.
In Q2 2020, the average rent for a retail space in the United States was $18.09 per square foot. If you open a 1,000-square-foot shop at that price, your rent will be about $18,000 a month.
But prices vary significantly based on your store's location. If you plan to open a retail store in a big city like New York or Los Angeles, you'll pay more.
If you're looking for ways to save, consider moving to a smaller space, a different building or a new neighborhood where rent is less expensive. You may also be able to negotiate with your landlord to get a couple of months rent-free or sign a shorter lease.
Licensing and permits
Before you can start welcoming customers into your store, you need some retail licenses and permits. These administrative costs to start a retail store are not always top of mind but can cost you larger fines if you don't have these.
EIN. Short for employee identification number, you need an EIN from the IRS to file your business taxes. Getting one is free.
Business license. Nearly every business needs a license to operate legally in the United States. You can typically get one from the city or county where you plan to open your store. The cost ranges from about $50 to several hundred dollars, depending on where you live.
Resale certificate. If you're buying inventory to sell, you don't have to pay taxes on it. But you'll need a resale certificate to show the supplier if your business is in a location that charges taxes. If your business is in a location that doesn't charge state or local taxes, you don't need one. Some states automatically issue resale certificates to businesses when they get a seller's permit. In other states, there's no application process. You can just download it from your state's department of revenue website. Typically, there's no cost associated with obtaining a resale certificate..
Seller's permit. Most states require retail stores to have a seller's permit, so the government can collect sales tax on the merchandise you sell. Most states don't charge for this permit and those that do typically charge less than $100.
Certificate of occupancy. This certificate shows that your store is up to code and safe for people to visit. You can get an occupancy certificate from your local zoning or building office for around $100.
Sign permit. If you plan on having a sign with your business's name, you need a permit for that. You can get one from your local building and zoning office. Prices vary based on the type of sign you have.
Regulations vary by location, so it's important to check with your city, county and state governments to make sure you're meeting the necessary requirements in your area.

Store fixtures
Even if you find the "perfect" space for your store, it'll probably be necessary to customize it to fit your needs. Depending on the type of store you're opening, you may need display cases, dressing rooms, shelves, cabinets, lighting, countertops, new flooring, paint and more.
Wall shelving can cost anywhere from a couple hundred dollars to a couple thousand dollars, depending on the size. Storage shelving racks range from about $50 to $250. In general, dressing rooms cost around $1,000 each, and lighting can run from a few hundred to several thousand dollars.
The costs for retail fixtures can add up quickly. Be sure to shop around, so you don't pay more than you have to. And check out non-traditional options, such as auctions or liquidation sales.
Retail inventory
You don't need to buy 10 years' worth of inventory to open a retail store, but you will need enough to get you through the first few months your business is open. Once you see how quickly certain items fly off the shelves and how slowly others sell, you can adjust your purchasing accordingly.
To get the best deals on inventory, don't be afraid to negotiate with your suppliers — they expect it. You may be able to save by buying in bulk. Just be sure you don't buy so much that it sits on the shelves for months on end, taking up valuable space.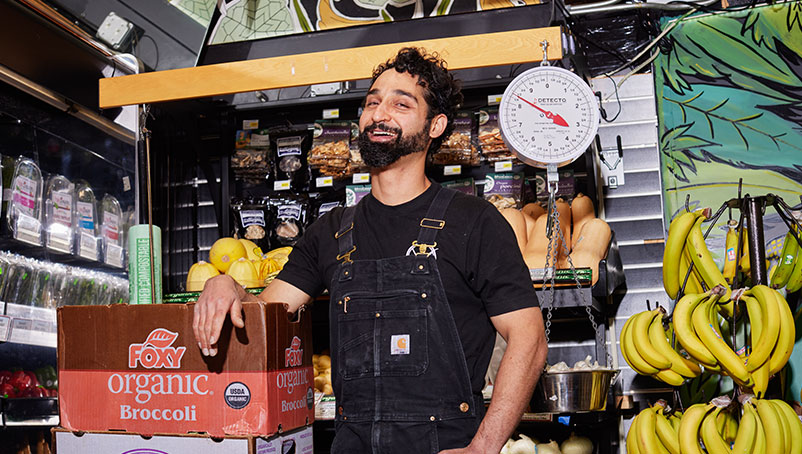 Insurance
You worked hard to start your business. Having the proper retail insurance can help protect your investment from a wide range of accidents and unexpected events that can lead to a financial loss if you don't have the right coverage. Here are five types to consider.
At NEXT, retail store insurance costs start at less than $1/day for some types of businesses, and you can save 10% when you bundle multiple policies together.
Technology
If you're going to start a retail store, you need a point-of-sale (POS) system. Costs vary depending on the type of hardware and software you choose.
If you decide to purchase the hardware, it typically costs about $300 to $1,600 per terminal, and the price of software ranges from about $50 to $300 per month. You may also be able to rent or lease hardware for about $50 to $100/month per unit. This may help you save money upfront. But it will probably cost you more in the long run.
Don't forget about payment processing fees for debit and credit card payments. Some services charge a per-transaction fee, ranging from about 2.7% to 3.5% of the purchase price. Others charge a monthly fee no matter how many transactions you process. The option that's right for you depends on the volume of credit card payments you expect to process.
You can't accept credit card payments without an internet connection. Small business internet service can cost anywhere from $50 to $500. Look for promotions and special offers to help you save money.
You'll also need computers and printers to place orders, track inventory, print reports and manage the day-to-day operations of your business.
Security
Unfortunately, theft is a growing problem in the retail industry, and it can have a major impact on your bottom line. But there are security measures you can put in place to help deter would-be thieves.
The average cost for security cameras for a small to medium-sized business with one location is around $3,000. Installation and activation cost an additional $500, and monthly monitoring fees range from $40 to $120.
You may also want to consider an anti-theft security antenna system. This sets off an alarm when someone walks out without paying, or an employee forgets to remove the security tag from an item a customer paid for. An Amazon search shows they cost about $750 to $1,000.
Signage
You've worked hard to set up the interior of your store just the way you want it. Now, you need to let people know you're open for business. The average price of a business sign is $2,000 to $3,000. But you might pay more or less, depending on the size and material you choose.
Marketing
When you're starting a business, a website is a must. It gives people an opportunity to learn more about your products. You can also accept online orders if you have e-commerce functionality. Website development and web hosting can range from free to a couple of hundred dollars a month.
Once your business is up and running, you need to get the word out to bring customers through the door. There are many different options to choose from, including print advertising, radio, tv and social media.
The channel that's right for you depends on where your target audience hangs out. But social media is one of the most cost-effective ways to reach your audience, and 74% percent of people use it before they make a purchasing decision. The average cost of a Facebook ad is $0.97 per click or $7.19 per 1,000 impressions, and the average cost of a Pinterest ad is $1.50 per click or $30 per 1,000 impressions.
How NEXT can help you get the retail business insurance coverage you need
At NEXT, we create customized retail insurance packages at affordable prices, so you can get the coverage you need to protect your business.
Our streamlined online application allows you to see coverage options, pricing and purchase policies — all in less than 10 minutes. As soon as your purchase is complete, you can access your certificate of insurance online.
If you have questions, our licensed, U.S.-based insurance professionals can help.
Get started today with your free online quote.