Retail theft has increased post-pandemic. As many as 57% of retailers say they've seen a rise in organized retail crime in the last few years.
If you want to curb theft at your small business without cutting into tight profit margins, taking a more proactive approach to theft prevention is key.
The question is: How can you safeguard your store and your employees?
The answer includes a combination of strategies, including retail loss prevention techniques and understanding what insurance you need to protect your business from financial losses.
In this article, we'll take a closer look at:
3 types of retail loss: Shoplifting, employee theft and inventory mismanagement
Understanding the different forms of retail loss is the first step in preventing it.
While two of the following forms of retail loss are theft-related, revenue loss from inventory mismanagement can also be a red flag for business owners who are proactively trying to protect their assets and prevent attrition.
Shoplifting
Shoplifting is when someone takes merchandise from a store without paying for it.
As many as 89% of small business owners experience shoplifting (external theft) at their stores. 54% of these retailers report an increase in incidents during peak holiday seasons.
The average shoplifting incident costs U.S. small businesses:
$461
$1,551 for each incident from dishonest employees
$7,594 per organized robbery
Know the five common shoplifting techniques:
Distraction. Shoplifters work in teams — one thief distracts employees while the other steals merchandise. This usually occurs during busy, peak shop hours.
Layering. The act of adding multiple clothing items to a shoplifter's body and exiting the store with concealed stolen goods.
Boosting. Using a custom-made bag lined with metal to prevent security tags from setting off an alarm.
Smash and grab. Physically breaking through a barrier (glass window, door or display case) and stealing merchandise without concern for making noise or bringing attention to the shoplifter's actions. As many as 70% of retailers report that smash and grabs have become more prevalent and violent.
Returns fraud. This occurs when an individual returns an item that is counterfeit, stolen or was purchased from another retailer or at a discount rate. Of the 10% of returned transactions in the retail industry, 5.9% are fraudulent, causing as much as $25.3 billion in annual losses.
Combining employee training and staying engaged with every person who walks through your door can help deter all five shoplifting techniques.
Additionally, the simple act of keeping dressing rooms locked can create a helpful barrier to theft.
Employee theft
Employee theft is the act of stealing an employer's property or assets for personal use. Internal theft costs retailers $1,551 each prosecution, according to the National Retail Federation (NRF).
There are three ways employees typically steal from employers:
Buddy punching. A form of payroll fraud, buddy punching is clocking in a co-worker when they are not at work.
Data/information theft. Illegally obtaining data from company computer systems. This can include other employees' and customers' personal identifiable information (PII).
Sweethearting. This involves giving a friend or family member an employee discount or returning non-existent merchandise for a refund.
Creating a set of checks and balances can help prevent and deter theft. Similarly, establishing an anti-theft policy and training employees on it sends them the message that you are serious about theft prevention and hold thieves accountable.
Inventory mismanagement
Inventory mismanagement is a form of shrinkage that can impact a retailer's bottom line. From administrative and paperwork errors to loose controls on merchandise, inventory mismanagement can lead to incremental and significant losses for retailers.
According to the National Retail Security Survey, shrinkage (inventory loss from causes other than retail sales) is at an all time high, accounting for 1.62% of a retailer's bottom line, costing the industry $61.7 billion annually. Twice as many businesses report shrinkage rates of 3% or higher over pre-pandemic years.
Here are three examples of inventory mismanagement:
Clerical errors when receiving stock. Incorrectly accounting for stock as it arrives is an example of a operational error that can cause revenue loss. When a shipment is received, employees should compare the number of items ordered to the amount received.
Incorrect inventory counts. Mistakes can happen when counting inventory — especially if a clear inventory system is not in place.
Damaged items. One hidden area of shrink includes inventory that retailers cannot sell because it's damaged. Establishing unboxing procedures and rules on carefully handling merchandise as it comes in can help your bottom line.
Streamlining how you take stock of your inventory can help loss prevention.
Some businesses perform annual inventory checks, while others perform seasonal or periodic checks every three to six months.
One way many retailers promote inventory management and reduce human errors is to use inventory software systems to track their inventory from delivery to sale and return.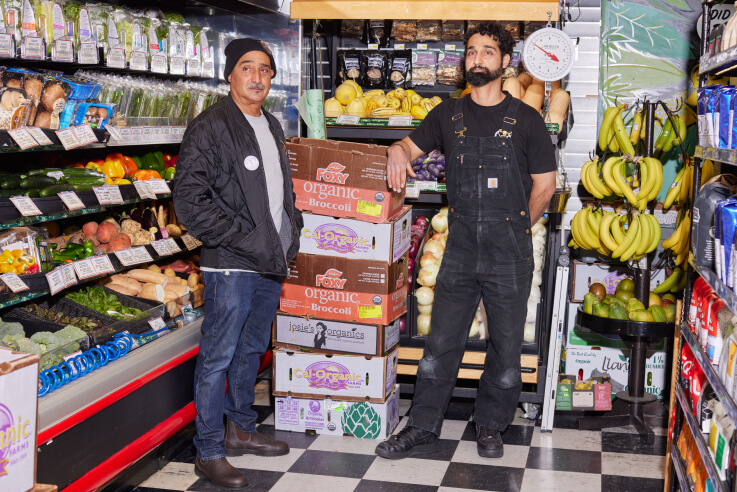 The antidote to retail theft: Loss prevention
Imagine it's a busy Saturday, and your staff is serving customers.
A delinquent duo enters the shop and seizes the opportunity to snag some of your high-priced merch and dash out the door before you can say, "Hello, how can I help you?"
You and your team are left shocked and feeling helpless. How can you plan now to deter future shoplifters? What can you do to make sure this never happens again?
Loss prevention is a set of actions to prevent theft or damage of business assets and merchandise.
Prevention is more critical than ever due to increases in theft across the country since the onset of the pandemic.
With a solid retail loss prevention strategy, you can derail shoplifters, dishonest employees and more.
6 loss prevention solutions and best practices
There are several steps small business owners can take to prevent theft and retail loss.
1. Stay engaged with your customers
Being visible and available to customers is one of the easiest ways to combat retail theft — and it's totally free.
Engaging in pleasant conversation shows you care about those who enter your store. Customer service not only helps consumers connect with business owners, but it can also help prevent theft.
Here are a few customer-focused tactics that can help deter theft:
Greet every customer that enters your store and take a genuine interest in their needs.
Increase staff coverage for busy weekends and high-traffic holiday seasons to serve customers appropriately.
Keep fitting rooms staffed and be readily available to help customers during their shopping experience.
2. Secure your store
A combination of technology and a few common sense approaches can help deter theft.
Here are some tactics owners can use to secure the perimeter and interior of their property:
Use wireless security cameras or CCTV systems to monitor the interior and exterior of your business.
Switch to a keyless lock system to minimize access and lost keys to your business. This option grants entry without a key and uses wireless systems, apps, keypads or smart cards.
Assess the exterior of your business. Remove large greenery or shrubs and add additional exterior lighting to help deter opportunistic criminal activity.
Join forces with neighboring stores to split the cost of hiring a security guard during the holiday season and high-traffic hours.
Install anti-theft mirrors in-store to reduce blind spots.
Add signage that announces to customers that they are being monitored.
Ensure all entry points (doors, windows, etc.) are secured when leaving the property.
3. Organize your business
Messy shops make shoplifting easy. Design a store layout that categorizes products and improves customer flow to help reduce retail loss prevention.
Avoid overstocking shelves, observe the natural flow of a customer's journey and be aware of hidden corners where shoplifting can become an easy opportunity.
Here are a few floor plan organizational and spatial tips that can help deter theft:
Decrease unnecessary clutter by displaying a limited amount of products. Keep the rest in storage until needed.
Create shorter displays with less inventory to allow you and your store associates to see customers easily in real-time and quickly spot missing inventory.
Place high-value items near the cash wrap or checkout stations instead of near exits.
Use adjustable display racks to fit a variety of product sizes.
Use locked display cases to house costly items.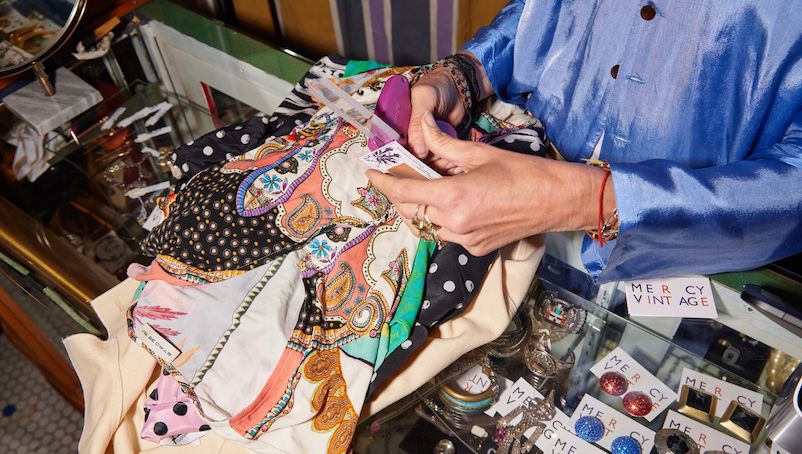 4. Train employees
All staff members should be fluent in shoplifting trends and your company's protocol to prevent theft.
Loss prevention training programs should include education about:
What to do when faced with a shoplifter in the store.
Ways to identify suspicious behavior, such as taking multiple items into dressing rooms but coming out with one item, and excessively watching staff. Provide guidelines on what staff should do if they see a suspicious person return to the store.
Identifying exits and assigning employee zones to watch over customers, so no corner is left open to theft.
Clear transaction, return, and exchange policies and how to use your store's POS system.
How to identify price switching and scams.
How to handle high-priced items when customers request to view inventory that is under lock and key. This includes staying with the customer until they are finished viewing an item and returning the merchandise to the locked display case.
PRO TIPS:
Role-play with employees and determine what to do if a shoplifter is caught in the store.
Offer team incentives for lowering retail shrinkage but keep safety top of mind — do not expect employees to detain a shoplifter.
5. Engage your POS system
Point of sale (POS) systems provide a variety of opportunities for small business owners to review sales data, keep track of inventory, ring up customers quickly and reduce shrink.
Here are some creative ways to use your POS system to help minimize theft on the sales floor and behind the counter:
Position your POS/cash wrap in a central location of your store so you can serve customers and keep an eye on the sales floor.
Review sales data daily and weekly to identify transactional red flags.
Monitor employee login habits and review return overrides when inventory numbers are not matching up.
Consider adding security tags, such as RFID tags, to high-priced merchandise that must be removed at the cash wrap when purchased.
PRO TIPS:
Double-check curbside pickup orders for accuracy.
Cut fulfillment errors by giving each order a once-over for accuracy.
Use clear bags to easily view the contents of each pickup order.
6. Hire right
Keep retail loss prevention in mind when hiring employees. Consider these tips when adding staff:
If you've got a great team and need to fill a role, create an employee referral incentive to draw similar, loyal talent.
Share job openings on your business's social page to draw applicants who are loyal customers.
Consider your loss prevention strategy during applicant interviews. Will this person be the type of employee that can act fast and remain confident in the face of opposition?
Make honesty and integrity key factors in your hiring decisions. Check references and ask past employers about the candidate's behavior and responses in different scenarios.
Business insurance can protect against retail theft
Some people think that commercial property insurance only covers structures and weather damage.
However, it can also help protect your business from financial losses if something happens to your goods, gear and inventory — including theft.
For example, if your business gets burglarized overnight and you discover a portion of your inventory was stolen, your property insurance could help with replacement costs.
Learn more about property insurance.
How NEXT helps retail businesses
NEXT only works with small businesses. That means we can provide fast, tailored and affordable coverage for your retail business to help you avoid significant financial losses.
In addition to commercial property insurance, our coverage packages can bundle general liability coverage, workers' compensation, professional liability and other types of insurance.
It only takes about 10 minutes to complete our easy online quote process, review your options and purchase the business insurance that is right for your needs.
---


Sources
1 CNN Business "Shoplifting is surging across America with dangerous and costly consequences," January 7, 2022.
2 Business.org "Shoplifting at Small Businesses in 2021."
3 National Retail Federation, "2021 Retail Security Survey," 2021.
4 Loss Prevention Media "What Can Retailers Do About Smash-and-Grab Theft?" April 2022.
5 National Retail Federation "$428 Billion in Merchandise Returned in 2020," January 11, 2021.
6 National Retail Federation, "2021 Retail Security Survey," 2021.
7 National Retail Federation, "2020 National Retail Security Survey."