When you own a retail business, customers come into your store, buy what they need and go about their day. What could go wrong?
A lot, actually.
In this article, we'll explore five of the most common types of retail insurance claims and steps you can take to help prevent them.
Retail theft and shoplifting
Organized retail crime, shoplifting and employee theft are on the rise in the retail industry, according to the National Retail Federation. And an increase in theft can negatively affect your bottom line.
Businesses in the retail industry loses more than $60 billion annually due to theft, fraud and other retail "shrink."
While you may not be able to prevent all incidents of theft in your business, there are things you can do to help reduce your risk.
Some thieves like to operate under the cover of darkness. Install outdoor floodlights, building alarms and security systems to discourage people from breaking in.

Install a bell that alerts you when people enter, so they don't try to sneak in and steal stuff when you're not in the front of the store.

Establish a retail inventory control system to keep track of how much merchandise you receive, to quickly identify missing items.

Put electronic tags on all merchandise, so it sets off an alarm if someone tries to walk out of the store before the tag is removed.

Keep high value-items behind the counter so they're more challenging to steal.

Make sure you have enough employees working. Adequately staffing your store makes it more difficult for shoplifters to slip items into their bags, purses or under their coats when no one is looking.

Strangers aren't the only people who steal. Limit the number of employees who have access to your storefront, storage room and other places where you keep merchandise.

Set up security cameras inside your store, storage areas and at the cash register to monitor employee and customer activity.
Weather and fire damage
Anyone who owns or leases space for their retail business risks having the building and its contents damaged by severe weather or fire.
Fire departments in the United States respond to 13,570 fires in retail stores and other mercantile properties (e.g., salons, dry cleaning shops, etc.) each year, according to the National Fire Protection Association. These retail claims are costly, causing more than $60o million in property damage.
Here are some tips to help prevent fire and severe weather damage in your business.
Inspect your property regularly, including the electrical system and keep up with required maintenance.

Winterize the building so pipes don't freeze during colder months.

Be prepared. If a hurricane, tornado, hail, flooding or other severe weather event is expected in your area, take precautions to minimize the damage.

Store your inventory in a safe place. Keep it off the ground on palettes or shelves so that it won't get damaged from flooding as easily. This is particularly important if you have large quantities of merchandise such as shoes, clothes or fabrics that can easily get ruined by water.

Make sure you have fire extinguishers and your fire alarms are working correctly.

Install a sprinkler system, especially in warehouses and stock rooms, where you might store flammable items.
If your business property is damaged due to a covered event, such as a burst water pipe or fire, commercial property insurance can help with replacement costs or repairs.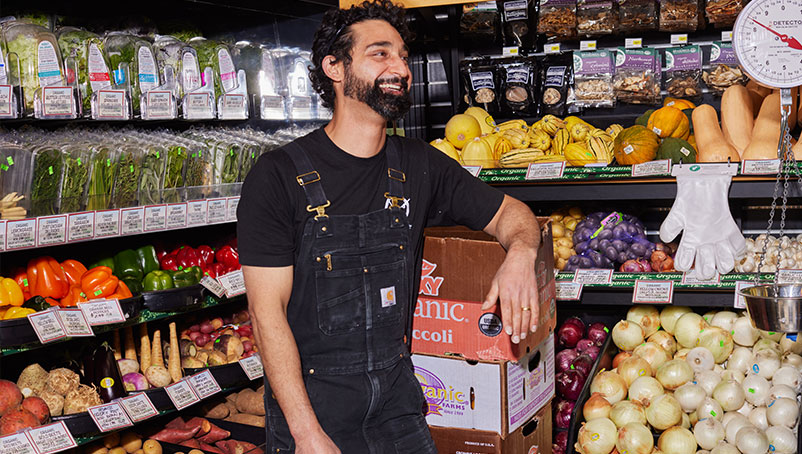 Slips, trips and falls
When you open your doors at the start of each day, your store may be pristine. But as the day goes on, customers move items around to find what they're looking for. Employees restock shelves. And your store may not be so neat and tidy anymore.
Conduct regular walkthroughs to ensure items are put away and don't clutter walkways to reduce the risk of injury. Create a checklist for each store area that lists everything your employees must do to properly maintain it. Assign employees specific times of the day when they are responsible for tidying up.
Have them sign the checklist every time they finish picking up. If someone gets hurt, whether it's an employee or a customer, you have documentation that shows you took proactive measures to help prevent slips and falls.
Don't forget to clean up spills as soon as they happen and try to put off cleaning the floor until there aren't many people around. Make sure to put up signs that the floors are wet. Be sure to secure mats and exposed cords. And limit height differences between flooring materials to one-half inch or less.
Make sure the exterior of your store is well-lit, and if you live in an area that gets snow and ice during the winter, remove it from your property right away.
General liability insurance, also known as "slip and fall" insurance, can help protect your business in case you're accused of causing an injury or damaging a customer's property,
Product liability
While you would never sell someone a defective product intentionally, it can happen. And when it does, it has the potential to cause injury and property damage.
You can reduce your risk of product liability claims by working with reputable vendors you trust to provide safe items. Inspect the products you regularly sell to make sure they meet high-quality standards. And keep up with product recalls, so you don't inadvertently sell someone an item that was recalled.
Vandalism
Although vandalism is less common than the other claim scenarios we've explored, it can happen at any time. Someone might decide to use your storefront as their canvas, break the windows, tear down signage or otherwise damage your property.
To reduce the chance you'll be a target, install floodlights, security cameras, and alarms to deter would-be vandals.
How NEXT helps you get the retail business insurance you need
At NEXT, it's easy to get the retail business insurance you need to help protect yourself from unexpected costs and lawsuits. Our affordable, customized insurance packages allow you to mix and match policies easily.
With our online application, you can see policy options, get a quote, purchase coverage and get your certificate of insurance in less than 10 minutes.
If you have questions, our licensed U.S.-based insurance professionals are ready to help.
Get started with a free quote today.