In the course of your operations, you may run across customer work requests that are related to your principle business, but you have neither the time nor specific expertise to deliver such services. A good example of this situation might be seen if you're a painter who can easily make a room look great but repairing damaged wood trim before painting might not jive with your skill set. That's not a good reason to turn down the job, though, as you could easily hire a subcontractor to fix the molding before you prep it and paint it. Thus, forging relationships with other tradespersons helps you get the job done and may lead to referrals for future work.
If you're working as a contractor versus a subcontractor, you'll need to create a set of expectations surrounding general duties and the scope of work to be performed. In the case of painting houses, you might contract with a homeowner to paint walls and trim on four interior rooms, but 60 feet of baseboard trim also needs to be matched, cut and fitted to the existing molding. You'll need to include the carpentry work as part of your bid and find a professional who's willing to perform the service for a reasonable fee. Finally, you'll need to describe exactly who is responsible for each task so that the work can be completed in its entirety and on time. Because as a contractor, you're ultimately responsible for the job being finished to the customer's satisfaction.
What are the Legal and Insurance Requirements of Contractor and Subcontractor Relationships?
Before you hiring subcontractors, you'll want to protect yourself from liability by first drawing up a contractor agreement. It's always prudent to enlist the help of an attorney with the drafting of such an agreement so you can rest assured that the document is thorough, complete, and protects your interest from financial and legal standpoints.
A typical subcontractor agreement contains many different conditions and some of the key components are outlined as follows:
Description of services. In detailed terms, this clause lets the subcontractor know exactly what the scope of work is.
Payment terms. You'll want to spell out the agreed-upon cost of the work being subbed out and at what stages of the job payments will be released.
Permits, licensing, etc. If building permits or specific licenses are required before performing the work, you'll want to outline who is responsible for payment and acquisition of permits and obtain proof of said licenses.
Change orders. How will customer change requests be processed, priced, and assigned?
Default. What actions constitute a breach of contract by either party and what are the prescribed remedies to the situation.
With regard to business insurance, it's important to require each subcontractor to maintain their own liability and workers' compensation insurance policies. As with permits and licenses, you'll want to maintain proof of such insurances by obtaining certificates of coverage from the respective carriers. This will assure you that the policy is active, and the limits of coverage match those required by the customer, if applicable.
As a contractor, you must be aware that the additional risk assumed by hiring uninsured subcontractors will increase your liability exposure and your premium. This is a practice you'll want to avoid since so many unknowns apply to the quality of work and general reliability of a subcontractor.
Can a Subcontractor Hire Another Subcontractor?
Subcontractors can hire other subcontractors, but it might violate the terms of the general contracting agreement and create additional exposure for you-- if you're running the job. So, be sure to carefully review the subcontractor employment contract. If you are the contractor for the project, and the agreement allows subs to hire subs, you won't be directly responsible for their performance, but you do have a right to vet these parties and inspect the quality of their work.
In addition, general contractors (GC) should be aware that sometimes too many cooks spoil the soup. As subcontractors hire other subcontractors, the consequences could impact the project negatively. You could experience delays in scheduling and lose control in finishing stages of the job or completing the project in its entirety. Since you're not directly overseeing subs of subs, you'll also have little direct control over what they do and how they do it but that shouldn't stop you from keeping close watch over these parties when working as a contractor versus a subcontractor.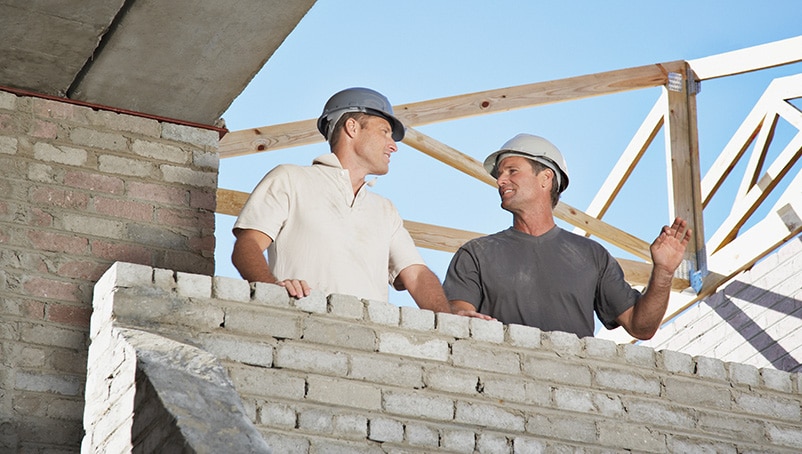 Subcontractor to Subcontractor Agreements
Essentially, the question of whether a subcontractor can hire a subcontractor has been answered. The corresponding subcontractor to subcontractor agreements between two subs won't look a lot different from the general contracting and subcontractor agreement. If you choose to hire subs as a sub yourself, you'll want to cover all the same tenets and conditions spelled out in the general contract. Before you enlist the help of another sub, however, you'll want to know that this action is allowed under the terms of the overriding contract. If allowed by the GC, you might want to include any provisions or expectations regarding performance, timing and legal responsibilities of the party you're hiring. As a final stopgap measure, having a subcontractor employment contract reviewed by an attorney will offer additional peace of mind.
What Else to Keep in Mind When Working with Subcontractors
Hiring subcontractors doesn't just apply to situations in which a general building contractor needs to hire carpenters, plumbers and electricians to build a house, for example. As a freelancer or sole proprietor, you might have months when you're swamped with work and just need someone to lend a hand with overflow. You'll still want to have a written subcontractor employment contract to outline terms, but you will have a greater understanding of market rates for this work as well as be able to exert greater influence over the quality of work itself. This familiarity helps form a solid bond with whomever you choose to hire and keeps your revenue flowing as projected.
A Final Word
Before you endeavor to hire subcontractors, it's prudent to weigh all the advantages and disadvantages of bringing in another party to help you complete a job. You'll want to have solid, written subcontractor to subcontractor agreements in place and be acutely aware of how these relationships affect your general liability insurance and worker's compensation policies. You can have a great working relationship with a subcontractor, but you can't foresee events that could create crippling financial fallout for your business. At Next Insurance, we'll help you implement an insurance program designed to insulate you from unpredictable risk.