California may just be the best place to find work as a handyperson. The state ranks first in the nation for employment in handyman services, with over 131,000 maintenance and repair workers.
Many of these workers earn an above-average wage, and four of the top 10 highest-paying metropolitan areas for maintenance and repair workers are located in the state of California.1
If you're wondering what type of work can a handyman do legally, it largely depends on the type of work you plan to do as a handyperson in this state. Learn more about the California handyman laws and insurance requirements in this guide, which covers the following topics:
Do you need a license to be a handyman?
If you plan to perform typical handyperson services, such as minor repairs and basic maintenance, it's unlikely that you need a license.
A common question we get is: does a handyman need a license in California? You only need a license in California if you plan to perform certain types of jobs that go beyond the scope of minor repairs. If your work will become a finished part of the structure (such as replacing flooring in an entire room or a bathroom remodel) and the total for the project exceeds $500, you must have a California general contractor license.
What's the difference between a handyman and a general contractor?
Before we get into the details of obtaining a license in California, it's important to clarify what it means to be a handyman — because this will affect whether or not you need a license and what type of insurance you're going to need.
A handyman or handywoman is someone who does small repairs, carpentry or minor maintenance jobs. Typically, these jobs only involve one person.
If you work on larger projects, such as building a deck or wiring a new kitchen that requires subcontractors, you could be considered a contractor, and you would need to get the appropriate license and insurance coverage.
A handyperson is usually someone who can complete a job on their own. It's important to understand the difference since unlicensed contractors could face fines, misdemeanor charges or even jail time.
So what can a handyman do without a license? Here are some examples to help determine if the jobs you perform mean you're a handyman or a general contractor.
Handyman vs. Contractor

How to get a handyman license in California
Since no California handyman license application exists — as there isn't a license for this type of work — you must apply for a California general contractor license application to the California Contractors State License Board (CSLB) if your work requires it.2
You'll need to print out and mail your application to the CSLB. You must also submit a check or money order for the $450 application fee.
Upon approval of your application, you must pass two licensing exams:
Law and business exam
Trade exam
After passing the exams, you must complete the following steps:
Pay a licensing fee of $200
Submit your fingerprints
Obtain a bond (more details can be found in the California handyman license bond requirements section)
Provide proof of insurance (more details can be found below)
California contractor license requirements
To become a licensed contractor in California, you must be at least 18 years old and have a minimum of four years of experience as a journeyman, foreperson, supervising employee, contractor or owner-builder.
A qualified individual with firsthand knowledge of your capabilities — such as an employer, foreman, supervisor, union representative, engineer or building inspector — must verify your work experience. Your contractor license classification should align with the type of work you do.
You may be able to count up to three years of technical training, apprenticeship training or education toward the four-year work experience requirement.
How long does it take to get your contractor license?
There is no set time frame for contractor licensing, but applicants can expect to wait several months for the CSLB to process their application. After completing the review process, the CSLB will send you a "Notice to Appear for Examination." The CSLB website features a tool to check your application status while waiting for that notice to arrive.
Requirements for California contractor license renewals
You must renew your California contractor license every two years. The CSLB will send a notice about two months before your license expiration date with renewal instructions. You must pay a $450 renewal fee at this time.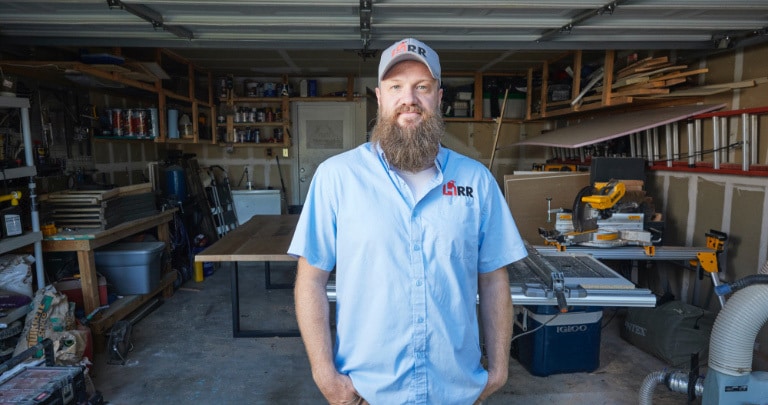 California contractor license reciprocity
The CSLB has reciprocity agreements with the following states:
Arizona
Louisiana
Nevada
Utah
To qualify for reciprocity, you must have held an active license in good standing in one of these states for the past five years. If the CSLB determines that you qualify, they will waive the trade exam requirement. You must still pass the law and business exam and submit verification of your work experience.
Bond requirements for contractor licenses
All California contractor license applicants must file a $15,000 bond with the CSLB. You must obtain your contractor's bond from a surety company licensed by the California Department of Insurance.
The bond must include:
Your business name
Your contractor license number
The signature of the attorney-in-fact for the surety company
You must use a bond form approved by the Attorney General's office and ensure that it arrives at the CSLB within 90 days of the bond's effective date.
What kind of insurance does a handyman need?
If you obtain a California contractor license, general contractor insurance can help protect your business.
Handyman insurance may be a better fit for you if you don't need a license because you're only performing smaller jobs.
Some types of California small business insurance available for a handyperson include:
Workers' Compensation insurance
In California, all employers are required by law to have workers' compensation insurance.3 In the event of an on-the-job injury, this insurance can help cover lost wages, medical costs and more.
General Liability insurance
California general liability insurance can help cover third-party bodily injury and accidental property damage. Your clients may ask for proof of this insurance.
Tools and Equipment insurance
If damages or theft affect your work gear, tools and equipment insurance can help cover the cost of repair or replacement.
Commercial Auto insurance
Handypersons typically drive to different job sites. Commercial auto insurance can help cover accident-related costs, like property damage and medical expenses.
Commercial Property insurance
Commercial property insurance can help provide coverage for damage or vandalism to a property that you own or rent as well as your work inventory and equipment.
What is the certificate of insurance requirement in California for handymen?
If you have any employees, you must submit a certificate of insurance (COI) for your workers' compensation coverage to receive your contractor license. You must list the CSLB as the certificate holder.
The requirement does not apply If you're a licensed contractor who does not have employees. In this case, however, you must still submit a Workers' Compensation Insurance Exemption form to the CSLB.
How NEXT supports California handypeople
NEXT helps you get the right handyman insurance or general contractor insurance at an affordable price. We design custom packages to satisfy licensing requirements and protect your business.
Using our online service, you can apply for coverage and get a certificate of insurance for your handyperson business in just minutes. You can access your account from any computer or mobile device, making it easy to share additional COIs as needed at no extra cost.
We only sell small business insurance, specializing in coverage for contractors like you. Whether you do small jobs as a handyman or larger jobs as a licensed contractor, we ensure you have the right insurance to meet your unique needs.
Get an instant quote online today.
Do you have projects in another U.S. state? Learn what states require handyman licenses in our summary of handyman license requirements.

Sources
1 U.S. Bureau of Labor Statistics 
2 Department of Consumer Affairs' Contractors State License Board