The majority of people who responded to a recent Next Insurance survey said they are making an effort to support small businesses during the pandemic and they will shop more often at small businesses when the crisis is over.
The results from a survey of more than 2,800 people revealed that:
8 out of every 10 respondents are making an effort to support small businesses during the pandemic.
The majority (55.3%) of people say they are likely to increase how frequently they shop at small businesses after the pandemic.
63.6% of people prefer local restaurants over chain businesses — the most of any industry studied. On the other hand, people are the most likely to prefer chain stores over small businesses when it comes to grocery stores.
85% of people have seen small businesses close near their homes due to the pandemic.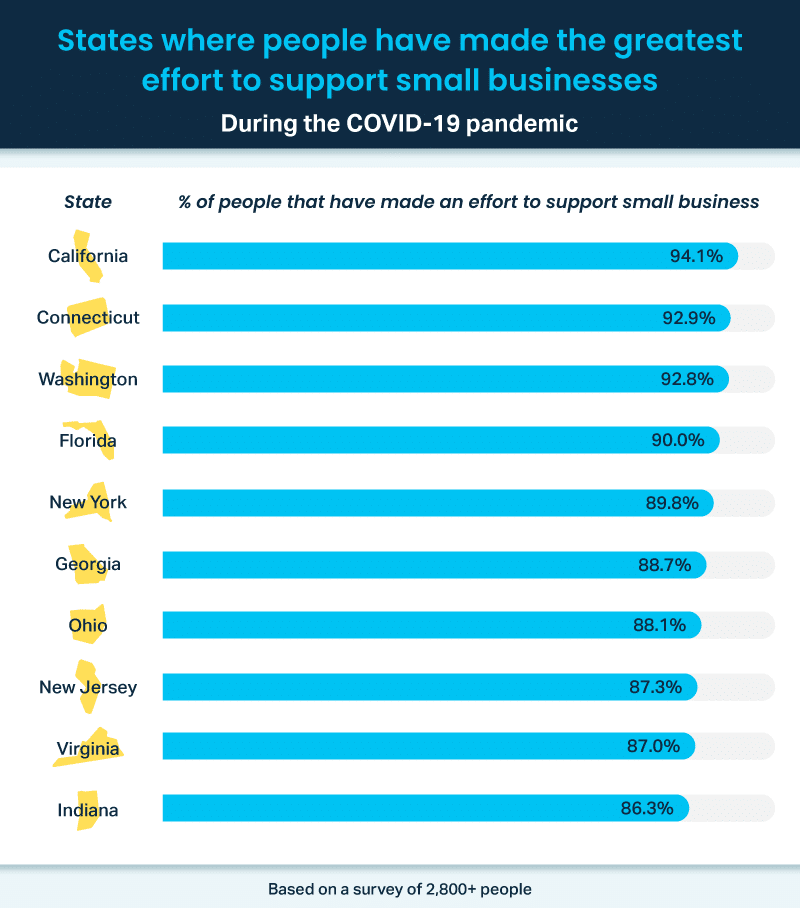 While the support for small businesses has come from people all around the country, some states have made it more of a priority. Nine out of 10 people surveyed in California, Connecticut, Washington and Florida have gone out of their way to support small businesses during the pandemic.

What communities lose when small businesses close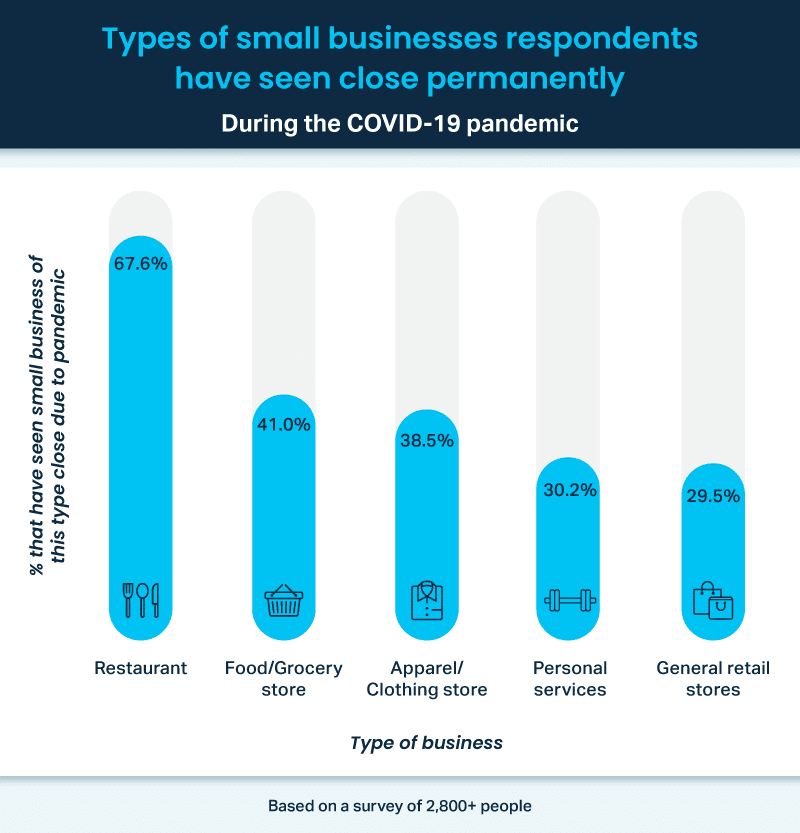 While people around the country are doing what they can to help local small businesses, it sadly has not stopped many from having to close their doors forever.
The chart above shows the five types of small businesses respondents have seen close most often during the pandemic. Almost 70% of respondents have seen a local restaurant close in their community in 2020, a rate more than 26% higher than the second-most common business to close, local food and grocery stores.

People plan to shop more frequently at small businesses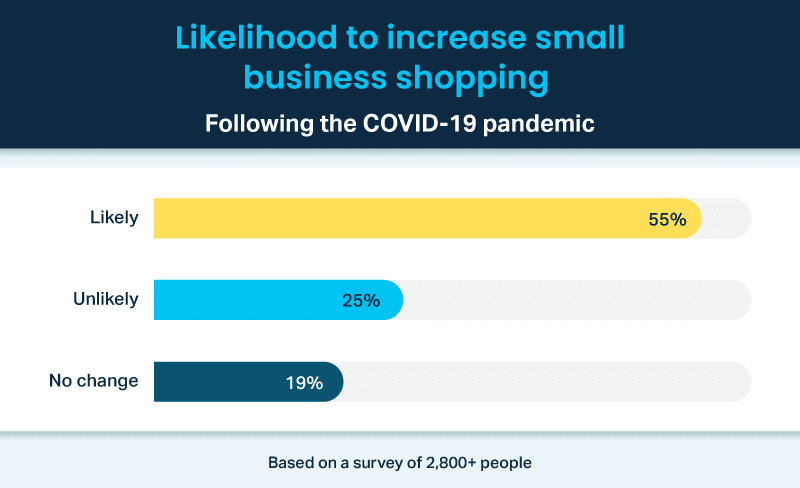 There is good news for small businesses that are able to make it through the pandemic. Over 55% of respondents indicate they are likely to shop more frequently at small businesses after the pandemic.
Nearly 20% of respondents said their current shopping habits won't change.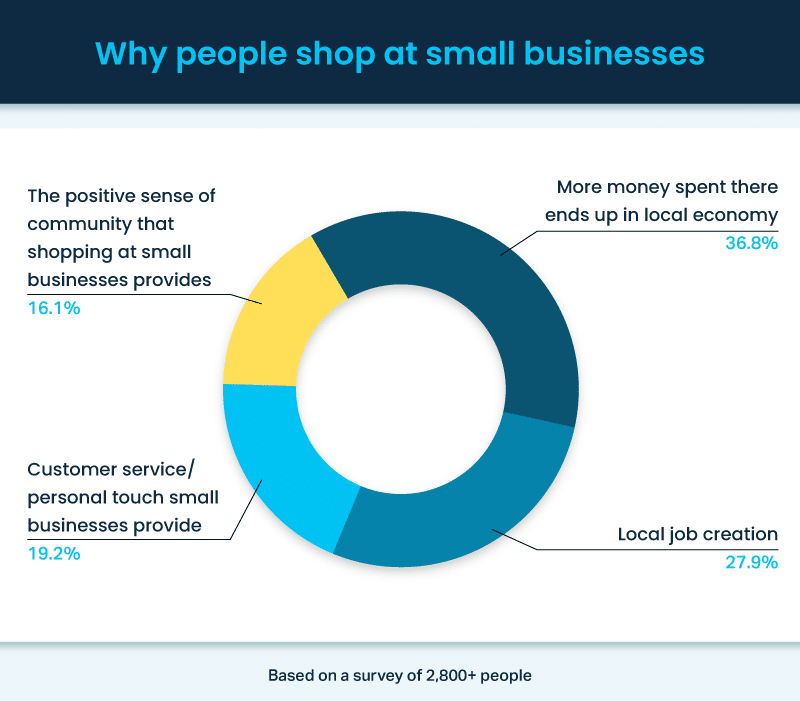 Small businesses provide their communities with experiences and benefits that chain stores can't match.
Nearly 37% of respondents like that more of the money they spend at small businesses remains in the local community, while another 28% report that the number of local jobs these businesses create is what appeals to them most.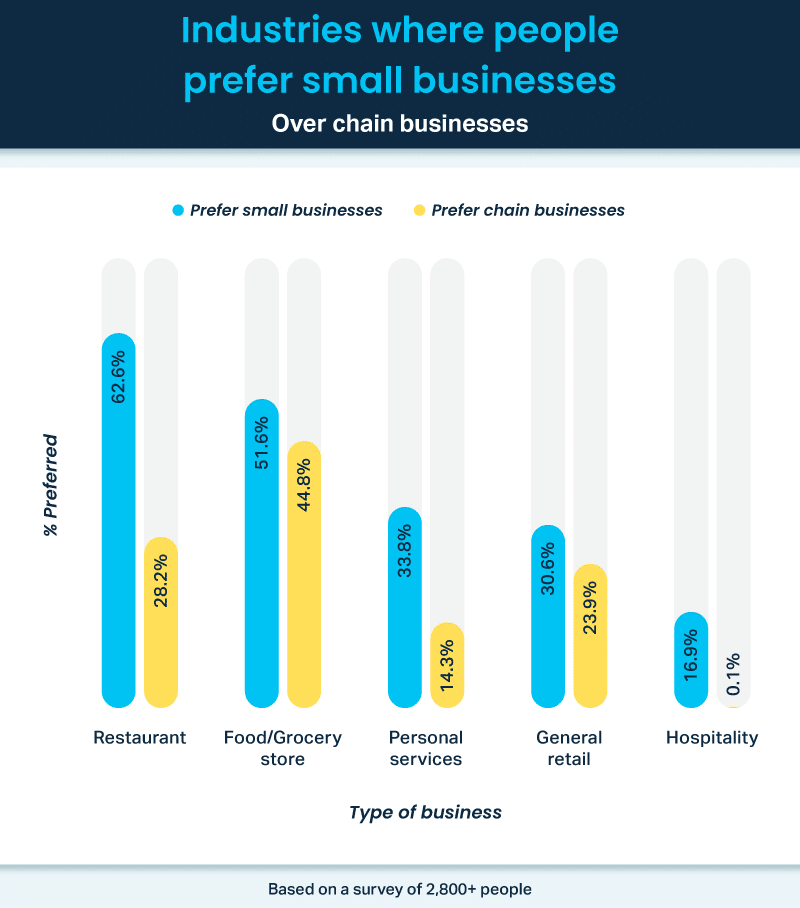 The survey shows that restaurants are the most popular category for respondents who prefer small businesses. Unfortunately, restaurant businesses are closing permanently more frequently than other types of businesses, according to the survey.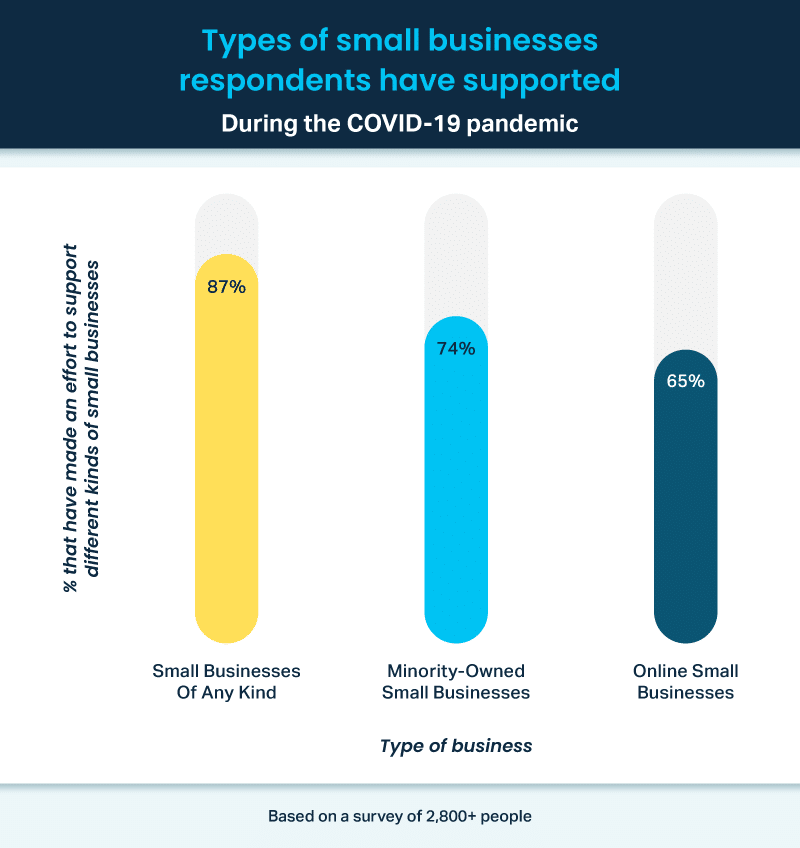 Eighty-seven percent of respondents have made an effort to support small businesses in general, 73.7% have done the same for minority-owned small businesses and nearly 65% have specifically turned to online small businesses for their shopping needs during the pandemic.
How Next Insurance helps small businesses
Next insurance is dedicated to helping small businesses thrive. 
More than 100,000 small business owners have worked with us to quickly find the right business insurance online at an affordable price so they can get back to focusing on their business.
Whether you're just starting out or you're looking to take your business to the next level, our easy online tools can help you get a quote, purchase coverage and secure your certificate of insurance in less than 10 minutes.