If you enjoy planning parties, you may have wondered whether an event planning business is right for you. You can spend your days meeting with clients and designing various gatherings, and your evenings making sure everything runs smoothly. You can set your own hours, choose your own clients, and decide on your own rates. And event planning can be highly lucrative.
According to Entrepreneur, the event planning and management industry brings in more than $500 million worldwide each year. Although every party planner sets his or her own fees individually, the average is about 15% of the total cost of the event.
Yet starting an event planning business has the same small business challenges as starting any other business. Licensing and certification, choosing a business structure, obtaining business insurance, writing (and following!) your business plan, and marketing your company all play a role in whether your party planning business succeeds. Here's how to start an event planning business, step by step.
License and Certification
Although event planners don't need a license to perform their work, your company will most likely need a state or local business license (sometimes called an occupational license). Requirements vary by location, so check your state's official website for details.
Although certification is not required, it can help you land more lucrative contracts. There are numerous institutions offering a wide range of different certification options. If you are starting a party planning business, the Certified Special Events Professional (CSEP) designation from ILEA (International Live Events Association) is one of the best. If you want to plan corporate meetings and conventions, consider the Certified Meeting Professional (CMP) designation from the Events Industry Council.
Other certification options include college or university programs, as well as a variety of online schools. Do your research to make sure the program is legitimate and well-regarded before committing.
Tax Forms and Business Structure Setup
One of the most important aspects of starting your own event planning business is choosing the business structure that works for you. Each type of business structure has real implications for taxes and liability issues, so it's worth doing some research to choose the one that best meets your needs. You may also want to consult with a tax professional and a business attorney before making your final decision. Small businesses typically take one of three structures:
Sole Proprietorship: For event planning businesses with just one owner, a sole proprietorship is the simplest structure. You can use your own name for the business or file a state DBA (doing business as) form to use a different company name. You won't need an IRS employer identification number (EIN), and you will simply do your business taxes as part of your personal income tax return. The downside is that if someone sues your business, you could be held personally liable.
LLC: If your company has two or more owners, it can't be a sole proprietorship. An LLC (limited liability company) is a relatively easy solution. An LLC is a separate entity, so your personal assets are typically shielded from business-related lawsuits. Your company's profits or losses will "pass through" to each owner's personal tax returns, limiting the amount of paperwork you need to file at tax time.
S Corporation: LLCs have the option to become S corporations. If you want to incorporate, this is an easy way to go about it. S corporations offer some tax benefits, but they require more paperwork than LLCs.
No matter which business structure you select, you will need to fill out a variety of forms. To make sure everything is submitted correctly and on time, either work with a startup attorney in your community or follow the IRS Checklist for Starting a Business guidelines. Also check with your state for any forms that may be required.
Business Insurance Options
For many small business owners, business insurance is not at the forefront of their thoughts, especially when first starting out. You have a lot to think about, from deciding what types of events you want to plan to building relationships with vendors, and it's easy for insurance to slip your mind. Yet this error could prove costly, as there is always a risk for something to go wrong when coordinating someone's big event.
At Next Insurance, we offer business insurance for event planners that is specifically designed to meet your needs. Starting at just $21 per month, our event planner insurance can grow with your company. It includes both general and limited professional liability coverage, protecting you whether you drop the wedding cake or a client is injured tripping over a chair you placed. If you use your personal vehicle in the course of your work, we can even add commercial auto insurance to your policy.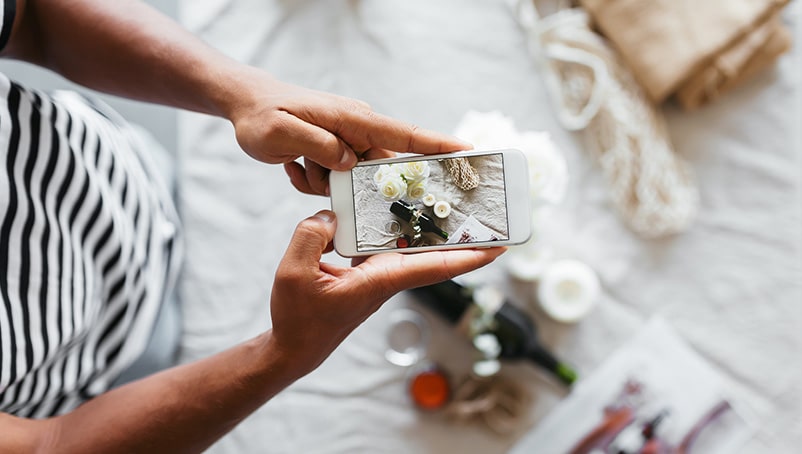 Business Plan & Marketing
Many people are afraid of writing a business plan or a marketing plan, yet these two documents are what will guide your company's growth and development. Fortunately, they don't have to be complicated. Just think of them as action plans that describe where you are now and where you want the company to go in the future.
To get started, take a few minutes to visualize your business in detail. Who are your target customers? Do you want to plan high-end weddings? Casual kids' parties? Corporate meetings and events? Think about your ideal customer base.
Next, think through what sorts of vendors you'll need to establish relationships with. Weddings require flowers, cakes, caterers, dress shops, venue rentals, tux rentals, and a variety of decorations. Kids' parties might call for balloon artists, entertainers, and child-friendly entertainment venues. Corporate events need meeting space, catering, and equipment such as projectors and microphones.
Figuring out how to connect with the customers and vendors you identify should form the basis of your business plan. From there, you'll also need to look at how much money you have and how much you need until your company becomes profitable, and determine your pricing structure and exactly which services you want to provide.
Your marketing plan will be based on the target customers you want to attract. Where do they spend their time and money? Are they on social media? Are there local events such as wedding shows that draw your target market? The more you can learn about your target customers, the easier it will be to develop a marketing plan to get their attention.
Ready to Get Started?
Next Insurance is transforming the way small businesses get and use insurance. With affordable, highly customized plans and 100% online services backed by the highest customer support, we make insurance work for you. Get your instant quote today or call us at 1-855-222-5919 for more information.