Professional education enables students to gain knowledge and experience, teaching you to perform specific, skilled jobs. Plumber certification courses are particularly critical for anyone wishing to be a plumber. Plumbers across the United States generally require a state license in order to practice. Requirements vary from state to state, but plumbers are usually expected to have field experience and to hold plumber certification to gain this license. The plumber certification is awarded after the person has completed a plumber course, passed a test and gained experience. This certificate lets employers, customers and students know that the person holding the certificate is a knowledgeable, competent and professional plumber. Along with the right plumber's insurance to protect you and your business, a plumber certificate is essential for your success.
Plumber Certification Requirements
Plumbing professionals require a state license in order to be able to work. While the most important step to becoming licensed is getting experience through an apprenticeship, most states require a plumber to pass a state-approved exam to be awarded their plumber certification. You must check the specific requirements for the state you are in. For example, some states (such as California) only require licensing when working on a job over a certain cost, some states (such as New York) require licensing at the local level rather than the state level and some states (such as Nebraska) may require registration, rather than licensing. It is important to check the most current requirements in your state before you begin working.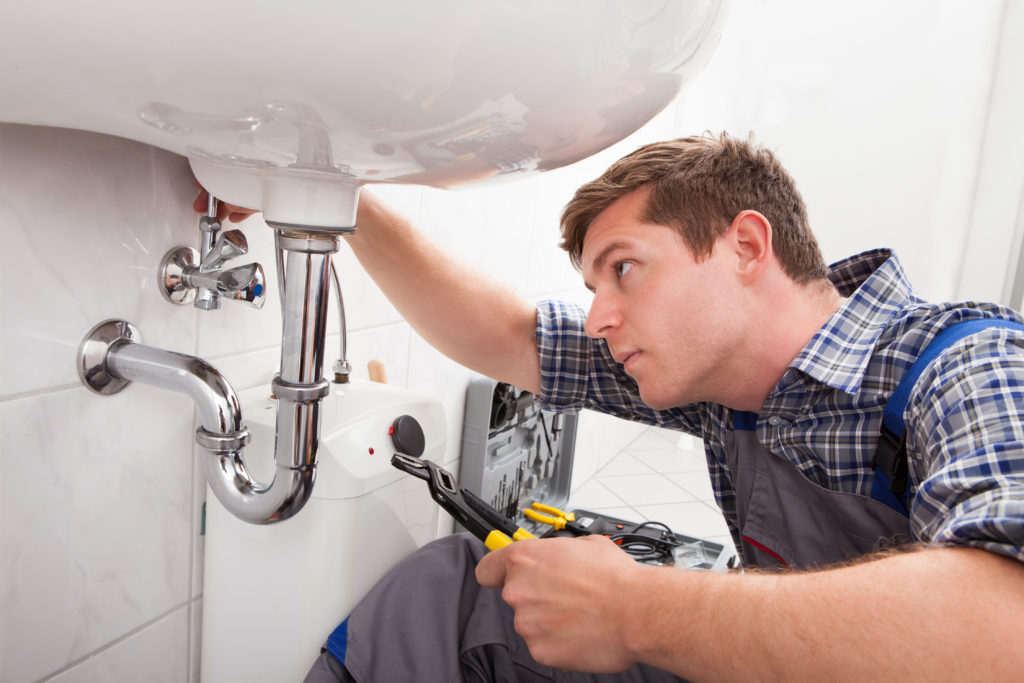 Choosing a Center for Certification
The most common way to become a plumber is by completing an apprenticeship; and the most common way to go about that is to study at a trade school or in a vocational program. Most plumber certificate programs combine classroom time with practical training that will prepare you to work in residential, commercial and industrial settings. The specific curriculum will vary between programs so it is important to choose a program that offers the coursework you are looking for. The US Bureau of Labor Statistics projected growth in specific industries that applies to plumbers, with plumbing and similar fields expected to grow 16% by 2026. It takes 2-3 years of education or apprenticeship, followed by another one or two years of experience, to become a journeyman plumber. If you are looking to take your plumber certification to the next level, you will be eligible to sit the exam for Master Plumber after another few years of plumbing experience, depending on the state.
Online vs Offline Education
There is plenty of choice when it comes to how to become a certified plumber, as there are both traditional and online trade schools. Before you choose any trade school, you must consider the knowledge and experience they provide, as well as the cost. While it is less common, you can also get a plumber certificate online through an online program; however, you should make sure that the online program provides an opportunity to join a local apprenticeship program. This is more common and easier when you're considering a traditional educational center, but it is not unheard of online. Just make sure to do your homework to find the best program for you that will give you the hands-on experience you need.
Where to Practice While Studying
To become a professional plumber, you must complete an apprenticeship. Most plumbing trade schools offer an apprenticeship, but you can apply for one independently. While all apprenticeships include some classroom work, if you have already completed this study at a trade school, you will most likely have an advantage over others. Your apprenticeship could be done through a plumber's union, which is the most common option, or it could be done through a private plumbing company.
Having What You Need for Success
Plumbing certification, along with insurance, will ensure that you have everything you need to work or operate your own plumbing business. Become a certified plumber takes time, practice and a lot of hard work. Your future as a successful plumber is worth the effort and joining a professional school with an apprenticeship program will give you the head start you need for an experienced, professional and skilled career.