The question of how we can best take care of America's military heroes and their families is one that has received plenty of attention lately, as our great country works to provide adequate support and assistance to the brave men and women who have risked everything for our values of freedom and national security. More than anyone, US veterans deserve the highest respect and gratitude that their fellow citizens can offer. One way we show our appreciation is by providing veterans with certain education benefits, such as fee reimbursement for licensing or certification exams, including those offered by our partner, the National Academy of Sports Medicine (NASM).
History of the GI Bill
Not many people know that the provision of financial aid and education benefits for veterans was not always a given. After World War I, veterans marched on our nation's capital demanding financial recognition for their services. Unfortunately, due to societal norms of the time, these benefits were not swiftly forthcoming. The veterans continued their struggle until after World War II, when a new group of returning veterans had to again fight for their dues. In fact, the Servicemen's Readjustment Act of 1944 - more commonly known as the "GI Bill of Rights" - almost stalled in Congress as members of the House and Senate debated provisions of the controversial bill. Thankfully, they eventually reached an agreement and the GI Bill, as it is known, was signed into law by President Franklin D. Roosevelt.
NASM Works with the VA
Today, in addition to the federal government's support for veterans, many organizations and individuals in the private sector have stepped up to offer special benefits to America's heroes as a way of expressing their appreciation and respect. We here at Next Insurance are deeply proud of the many members of our team who have served their country with honor. We were excited to learn of a project of the NASM, our partner organization and one of the top fitness and personal training organizations in the country. NASM participates in a Department of Veteran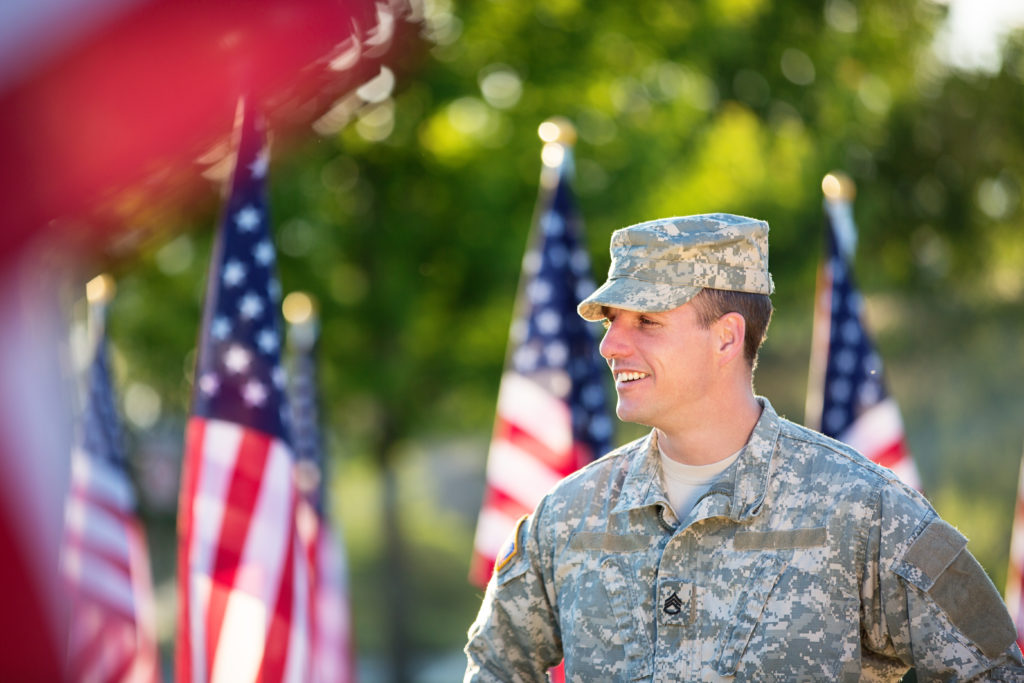 Affairs (VA) initiative which provides fee reimbursement for certification exams to military veterans who are NASM-certified personal trainers, performance enhancement specialists, and corrective exercise specialists. It's just one small way of saying thank you for their dedication and sacrifice. NASM has also gone above and beyond what the VA requires by offering an additional discount to all members of the military.
How Can I Get Reimbursed?
Any veteran certified by NASM's Certified Personal Trainer, Performance Enhancement Specialist, or Corrective Exercise Specialist programs going back to March 1, 2001 is eligible for the VA fee reimbursement, which covers costs for the licensing and certification tests. They'll even reimburse fees for tests that you didn't quite pass! Full information on the VA reimbursement for licensing and certification exams is available in an online brochure.
Are you or one of your loved ones a NASM-certified trainer, and a veteran of the US armed forces? Here's how to apply for NASM certification fee reimbursement:
If you've never filed for VA education benefits before, you'll need to submit a general application for benefits along with your request for NASM test reimbursement. To do that, go ahead and download, fill out and submit VA Form 22-1990 here.
If you've already applied for benefits, you can fill out the 22-0803 form here.
Once you've filled out the 22-1990 or the 22-0803 form, send it, and with it your NASM exam information, to the local VA Regional Processing Office for the region of your home address. There are three, in New York, Missouri, and Oklahoma, and all details of which one is relevant for you are included in the forms above.
That's it! We hope you enjoy your well-deserved reimbursement. And don't forget - as a practicing personal trainer, you'll still need to lock down personal trainer liability coverage to protect you in the event of unforeseen scenarios. From all of us at Next Insurance: thank you and God bless you for your service!