Owning your own business offers a lot of rewards but to get those rewards, you need to take some risks. Fortunately, there are a lot of ways to reduce your risks as a business owner. Insurance is one of the most important ways entrepreneurs can do this but with so many types of insurance out there, it can feel overwhelming. Limited liability insurance is one of the most confusing because it overlaps with a number of other methods you can use to protect yourself. Unlike other types of insurance, it's not necessary for many business owners if you already have adequate coverage under other policies.
Why Do I Need Insurance?
In your personal life, insurance protects you and your family from outcomes you'd rather not consider. If you get sick or suffer a house fire and you're not insured, your costs will likely be much more than you can handle on your own. Insurance allows you to live your life without saving every penny for the worst case scenario. In business, insurance is the safety net that allows you to take risks – starting a business and investing in it so it can grow and thrive. Just like with personal insurance, having business insurance means you can weather the storms that hit all businesses, without dedicating yourself only to preparing for them. Instead, you can focus on finding customers and doing great work. Different types of
small business insurance
policies cover a wide range of scenarios. Which ones you actually need depend on your type of business. Here are a few examples of when insurance can help:
Bodily Injury
This is generally relevant under a general liability policy, when someone other than you or your employee gets hurt. For example, a client comes to check on your progress and trips on some heavy tools, breaking a leg. Your insurance will likely cover their medical bills, which can include expensive surgery and rehab.
Property Damage
Let's say you've taken those same heavy tools up to a ladder with you, and one of them accidentally falls through the windshield of an expensive sports car. Fixing or replacing it probably isn't something in your budget, but it will be covered by
general liability insurance
.
Professional Liability Claims
These include any claim that you cost your customer money because you did your job wrong or didn't have the professional expertise you should have. For example, let's say you're a plumber having a bad day and you make a mistake installing a water heater. Your customer can sue you for the cost of having it redone and, if the water heater leaked, for any property damage, claiming that as a
professional plumber
, you should have known better. This could be covered by
professional liability insurance
.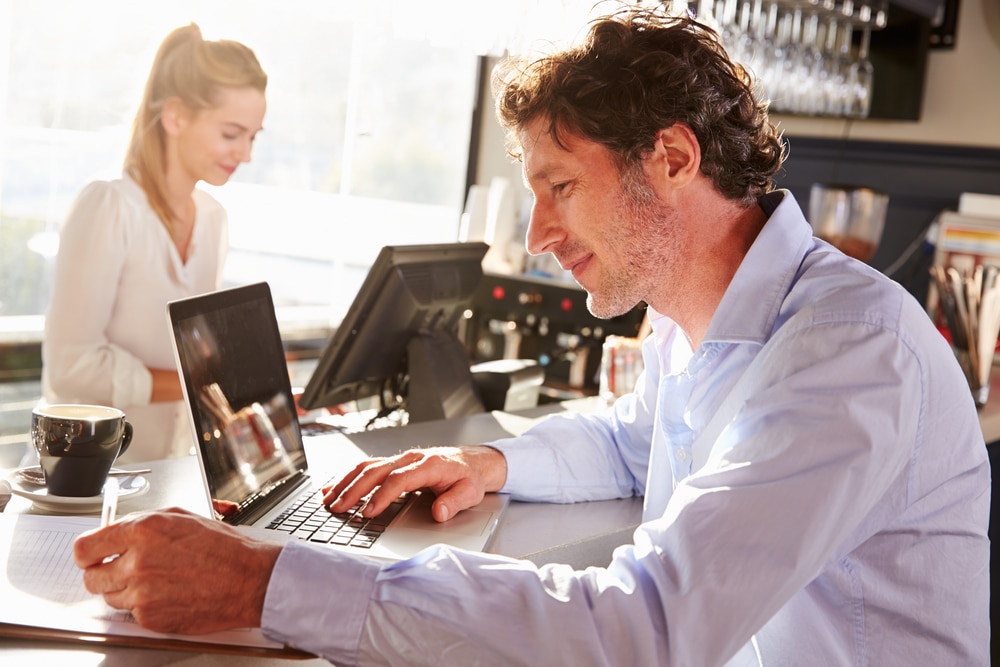 Employee Injury
Your employees are not protected by your general liability coverage.
Workers' compensation insurance
(aka workers' comp) is what you get to cover their medical expenses and potential loss of income if they get hurt on the job. It's always a good idea to take care of good employees and, in most cases, it's also legally required.
Product Coverage/Inland Marine
Businesses that supply products have different needs than businesses that provide services. You may want to insure against any damages to your product in storage or shipping and you may want to insure against claims for faulty or dangerous products.
So What Is Limited Liability Coverage? (Hint: It's Not the Same as an LLC)
So with all these uses for insurance, what is the value of limited liability insurance for small businesses? Limited liability insurance covers partners in a business. It does serve a purpose similar to a limited liability company (an LLC) but isn't exactly the same. Registering as an LLC allows you to separate your personal expenses from your business expenses so that if your business goes into debt or goes under, it can't affect your family savings. This being said, you can still add an extra layer of protection with tailored
LLC insurance
. Limited liability insurance also creates a separation, but between partners. Imagine three business partners each pooled their capital to start a small company which is now being sued. One of the partners has limited liability insurance. That insurance policy protects only that particular partner's stake in the company. It's a personal protection for a business asset.
But I Already Have General Liability Insurance!
If your company already has general and professional liability insurance you may be wondering if this is something you need. These types of basic liability insurance are great, but they are also limited. Sometimes, the best liability insurance for small businesses is actually more than one policy. Let's say a customer is claiming that your company caused huge amounts of property damage. The claim is so large that your general liability policy only covers half of it. This means that the customer can then go after your business itself – that's where your limited liability insurance might come in.
So, Which Is Right For Me?
This depends on your particular field, the nature of your partnership, and what other protections you have in place. Limited liability insurance for contractors is different than for beauticians, which is different from personal trainers.
Liability insurance for self-employed
professionals in any industry is complicated and its best to find a comprehensive policy that is created with your particular needs in mind. The steps to do that should include looking at a few different policies, and reviewing information such as premium costs, exclusions, deductibles and more to
determine what makes sense for you and your business
.