It's more complicated to create a limited liability company (LLC) than to simply run your business as a partnership or sole proprietorship, but there are real advantages to setting up an LLC. As a business owner, you may be wondering, "does an LLC protect your personal assets?" and "how does an LLC protect you?"
As you work through the pros and cons of creating an LLC vs sole proprietorship, consider these important points.
The LLC's purpose
An LLC is a business that is completely separate from the owners' personal financial affairs. Funds pass through the LLC from the business to the owners, who then report earnings to the IRS as income like they would if they worked for any other company.
So, how does an LLC protect you? The LLC forms a wall between the company and the owners, protecting their personal assets like their home, cars, and bank accounts from being negatively affected if someone sues the business.
Protecting
personal assets
Does an LLC protect your personal assets? If your main goal, as a business owner, is to limit your personal liability in business matters, there are a few things you should understand about exceptions to the limited liability offered by your LLC.
If you personally injure someone, you may be held personally liable. The LLC doesn't automatically protect you from taking financial responsibility for harm done directly to another person. Likewise, if you do something intentionally negligent, harmful, reckless, or illegal, you may be held personally responsible for those actions, even if your business is set up as an LLC.
If you behave as if your LLC is an extension of your personal financial life, a court may decide to ignore the existence of your LLC. If a court determines that although your business is structured as an LLC, your personal financial assets are one with your business assets, you could lose your home, cars, and savings in a lawsuit brought against your business. To prevent this from happening, there are a few things you must do consistently.
How to keep your LLC separate
Get a federal employer identification number (EIN) and use it when dealing with business transactions. If you use your personal Social Security number and personal credit to run your business, your LLC may not be able to protect you in a lawsuit. It takes just a few minutes to apply for and receive an EIN. You can complete the process online.
Create a formal operating agreement to give your LLC an identity. If you need to prove that your LLC is real, a formal operating agreement signed and dated by all the owners will help show that you have a well-thought-out plan.
Separate your LLC and your personal finances. Your LLC needs its own bank accounts, funded with enough money to cover the day-to-day costs of running your business. Rather than taking payment from clients and depositing it into your personal accounts, deposit all business income directly into your LLC's account. Pay bills from that account and pay your self from that account, as well.
Don't misrepresent the state of your LLC's finances to vendors, clients, creditors, or other businesses. It may take time to create a credit history for your business, but it's worth the effort. Rather than leaning on your personal finances and credit, work toward building relationships with vendors so your LLC has its own credit rating.
Asset protection

s

trategies
Get additional protection for your business
While LLC asset protection is a top priority, having an LLC isn't a guarantee that a court will honor your business structure in a lawsuit. Business insurance serves as an extra layer of protection for the LLC's assets and could help prove that you run your business like an LLC, not like a sole proprietorship.
Make sure you have the right amount of property insurance
Even if you don't own the building where you do business, it's crucial to carry commercial property insurance to protect your business' physical property, equipment, inventory, and other assets.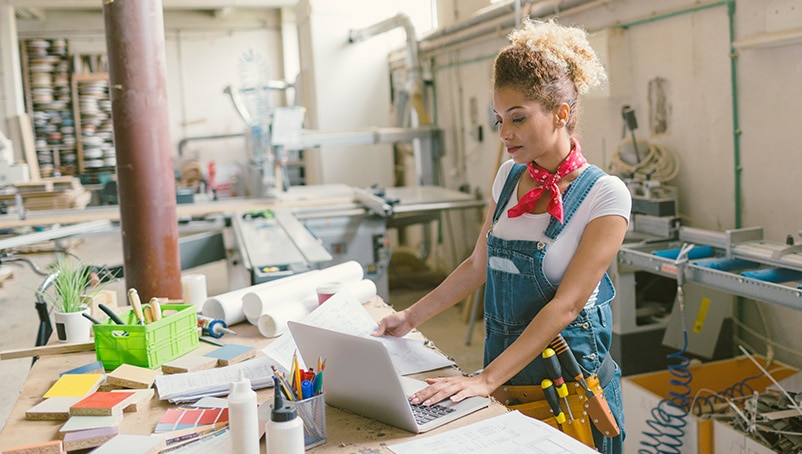 Keep assets separate
Mixing your personal and business assets could cause a court to decide that since you are ignoring the LLC, they can, as well. By keeping your assets separate, you demonstrate that you are serious about treating your business as a stand-alone financial institution.
The LLC is a pass-through entity according to the IRS. So, although it doesn't pay taxes like a corporation, the LLC's owners must follow strict rules about how and when they pay taxes. LLC owners should pay themselves out of their business' profits, then pay taxes to the IRS as necessary from their personal accounts.
Maintain enough money in the LLC's accounts to keep it running smoothly
A court may also see a lack of funds in business accounts as proof that you aren't running your business like an LLC. For optimal LLC asset protection, all business transactions, including your personal income from the business, must go through the business account. Don't cash checks from customers into your personal account or use your business account to pay for non-business-related expenses.
Business owners need the right insurance policies
If your business becomes involved in a lawsuit, the business itself may be in danger if you don't have enough insurance. To experience the full advantages of having an LLC, it's crucial to support your business with the right amounts and types of insurance.
Getting LLC business insurance and property insurance is a smart move, but you also need to understand and follow rules about making proper quarterly tax payments to the IRS, paying yourself and others from the business account, and keeping your personal finances and your business affairs separate.
Many business owners get through lawsuits, insurance claims, and injury claims unscathed because they had the right types of insurance and they had an LLC in place protecting their personal assets. Business insurance can help protect your company, no matter whether you choose to form an LLC or not.
When it's time to choose a business insurance company, look for 24/7 online access to policies, easily-accessible proof of insurance, and affordable flexible payment options. Get your business liability insurance quote online, now.