Starting a personal training business can be your path to a successful, fulfilling career. But like all businesses, it has its challenges, especially when it comes to building a client base.
While there are a number of reasons why getting clients as a personal trainer can be difficult, there are also plenty of strategies to help. The key is to stay aware of your goals, do your homework, and persevere.
Building a Personal Training Business
In order to build your personal training business, you will need to both attract and retain clients. This may have sounded easy at the get-go, when just about everyone you know showed great enthusiasm about your new career. But you can't build a career on enthusiasm alone. You need people to sign up for your services.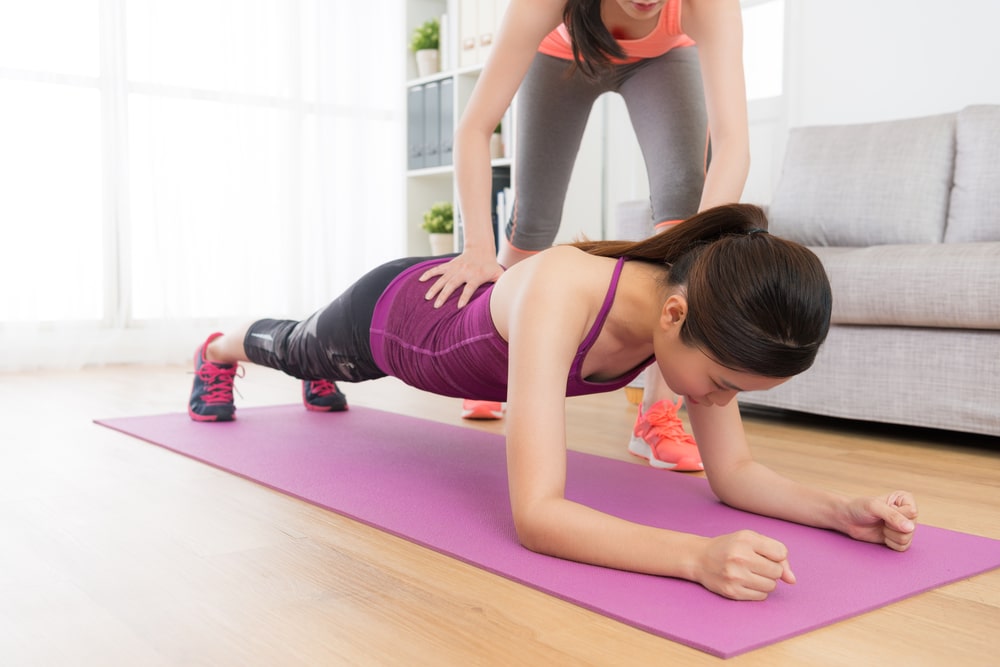 So, how to get more personal training clients? Start with some basics. Make sure to take care of the fundamentals first like:
Get certified – While you don't generally need certification to work as a personal trainer, most people prefer working with a certified trainer. You can explore any number of options, including our partners, NASM, AFPA, and others. (We even have a whole series of reviews of the most popular personal trainer certifications.)
Register your business – A personal training business is a business like all others. That means you need to keep on top of the personal trainer paperwork. Start by registering your business with the right authorities. This includes registering for taxes with your local state government as well as the revenue authorities.
Get a business license – Although you do not need a personal training license in order to operate, you will likely need a business license.
Purchase insurance – Liability insurance, and even more so tailored personal trainer insurance, is an extremely important asset for your business. First and foremost, it keeps you covered against all sorts of unforeseen claims. Plus, it shows potential customers that you're a professional who takes their business seriously.
While none of the above are traditional personal trainer marketing tactics, they are part of starting your own personal training business. Operating responsibly and above-board makes running a business smoother for you, and helps establish your brand. It also shows clients that you're reliable and trustworthy, which is a great selling point.
Defining Your Personal Training Business
Another important aspect of building your business is defining it. That means you need to decide what services you offer. For example, do you want to position yourself as a TRX teacher, someone who works outdoors (say, using a park as the gym), or something more general?
It's also helpful to create a niche. For example, you can focus on elderly care, pregnant women or the pre-teen market. While your chosen market doesn't have to be your only focus, having a defined audience often makes your marketing and sales pitch easier.
Tips for Getting Clients as a Personal Trainer
Once you're up and running, the big question is how to find personal training clients. While there's certainly no single answer here, a couple of paths you may explore include:
Take action on social media – Being a personal trainer makes for a great story. If you think about it, you have tons of material to share. You can post motivational messages, write about success stories, show pictures of customers in action, and even give diet tips.
Get involved in your community – Volunteer work is a great way to give back to your community, and meet people along the way. For example, if your market is senior fitness, you can volunteer to give a class in a retirement community. If you prefer not to give away your services, volunteer to help out during art hour. Either way gives you an opportunity to show your presence, meet people, and discuss what you do.
Create an incentive program – One of the best gifts for personal training clients is a discount. While you certainly don't want to undersell yourself, consider things like an introductory package for new customers, with 25% off on their first few sessions. Or you can sell 10 session passes, with the 11th session free, or at a discount.
Encourage word of mouth referrals – Many people find a personal trainer through a friend. So make sure to keep all relationships with clients, past and present, positive. If you're looking to build your client base, make sure to let people know. Similar to the previous point, you can also introduce a referral program, that any existing client who refers a friend gets a free session.
Personal Training Business Bottom-Line
Remember that over the course of your career as a personal trainer, customers will come and go. That's the nature of the business, so don't feel down about that. Your job, instead, is to focus on ways to attract new customers, and keep them coming back as often and as long as possible.