As a contractor, you're probably always on the lookout for potential clients. While there are certainly many advantages to working with individual homeowners or places of business, there are also many government contract opportunities. These are different in many ways than your standard job, and involve learning how to bid on government contracts to begin.
The Pros and Cons of Government Contracts for Small Businesses
Government bid opportunities are everywhere. The question is, are they something you want to pursue?
Pros: On the plus side, getting government contracts can be good for business.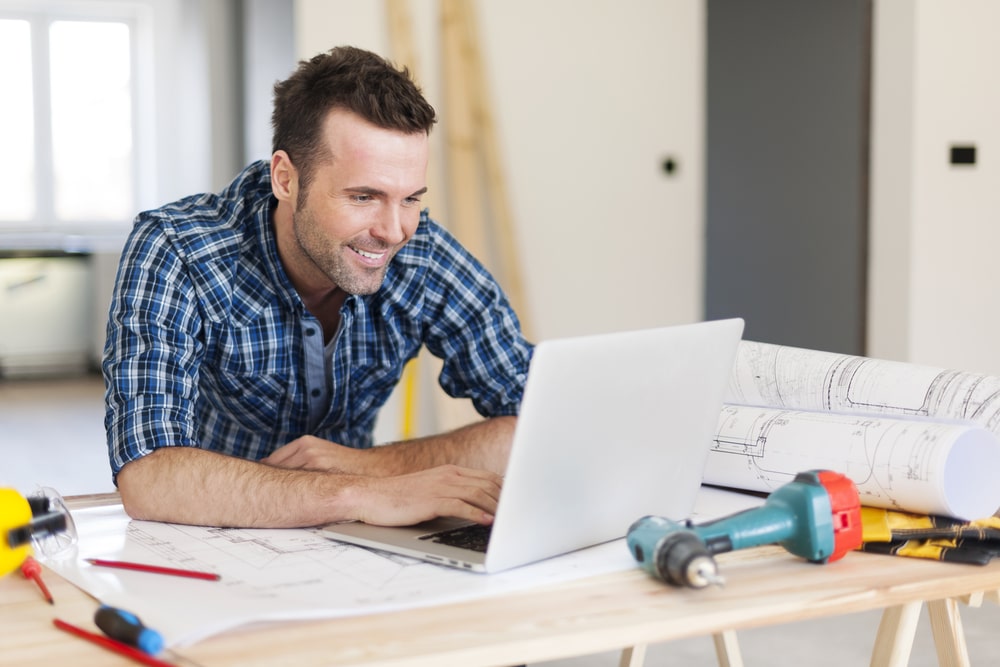 Lots of money – The federal government alone spends $500 billion on contracts each year. And that's only a portion of it. There are also plenty of government bids and proposals on the state and local level as well.
Consistency – If you're able to land a government contract, you may be in for a steady income stream, for years.
Credibility – Working with a government agency is great for your resume, and often impresses other clients.
Cons: On the less positive side, you have to figure out how to bid on government contracts, and there can be issues like:
Finding government contracts to bid for – How to find government contracts is the first step in landing one. You'll need to do a fair bit of research and keep your eyes peeled to the newspapers and government websites to see when a tender opens up, and understand the types of government contracts available.
Payment terms – While the government is pretty reliable in terms of making payments, due to internal bureaucracy, these payments often come at terms of 30 to 60-days post invoicing.
Strict regulations – You will need to meet a long list of pre-defined terms and conditions. As such, be prepared to fill out a lot of paperwork.
What You'll Need to Bid Government Contracts
How to bid on government contracts is largely a matter of documentation and details. This will (among other things) prove your expertise in your field, demonstrate your competitive pricing, and verify your overall professionalism.
For example, to be considered, you'll definitely need some basics like:
Insurance for contractors – It is almost certain that you'll be required to have liability insurance to be considered for the job. You can show your certificate of insurance to prove this. You may also need to be able to add the government body as an additional insured.
Current licensing – Another important element in how to get government contracts is licensing. That is, you'll definitely need to have up-to-date business licensing to even apply. You will also need what is called a D-U-N-S Number to proceed.
A convincing business plan – You must include some form of base business plan in your proposal. Make sure to highlight your current abilities as well as past projects that are relevant. Keep in mind, while price is a factor in winning your bid, you may be required to show how the cost you're quoting is viable to close the deal. You'll also need to give details regarding both your employees as well as suppliers.
Tips for How to Bid on Government Contracts
Overall, there are many resources available to help you navigate how to bid on contracts. These certainly will help you get organized and even decide if this line of work is right for you. Here are some extra quick tips to make your process easier:
Organize your paperwork – You can easily make the process easier by staying organized. That means always keeping your relevant documentation clearly filed. This makes it easy to access each time you need it.
Set goals – Many government jobs will require you to have certain experience, and a large enough workforce to back you up. If government contracts are something you want, you need to be building your business towards this.
Network – Get yourself out there and in all the right places. Contact government bodies directly asking about their needs, and introducing your services. Go to conferences and workshops. Those run by government agencies can be particularly worthwhile. You can use the opportunity to better understand their procurement process, and meet valuable contacts. These are also places where industry professionals meet. If possible, pursue relationships with other professionals who have already made their way in.
Take a subcontracting job – Subcontracting is also a good option. This is especially true if you didn't win a previous bid. It gives you the first-hand exposure you need to better understand how the system works. Plus, it improves your contacts.
Improving Your Odds at Winning a Contract Win
As for which government bids to go after? The easiest government contracts to win, truthfully, are the ones you're most qualified for. In other words, a big part of how to bid on government contracts is to be both suitable for the job and clearly able to complete it.
To improve your odds do your research, get organized, and pursue with purpose. It should get easier with time. Once you've succeeded at your first bid, you'll be better equipped for the next one to come along.