Freelancers typically enjoy a great deal of freedom. Whether you're a general contractor, a personal trainer, an electrician or any other job you can do without a full-time employer, there are many perks to a freelancing lifestyle. However, paying taxes as a freelancer may not be as enjoyable as, say, cutting your day short just because you can. The process can be a little more complicated than it is your friends who work traditional, full-time jobs and have their taxes automatically deducted from their paychecks. When Tax Day rolls around every spring, it's best to know everything you can about how to file taxes as a freelancer.
In the Eyes of the IRS
The first step toward understanding how to file taxes for freelance work is knowing how the IRS views freelancers. As a freelancer, you provide either goods or services for people and businesses based on either written or verbal contracts. However, the IRS doesn't recognize freelancer as a profession. Filing taxes as a freelancer means identifying yourself as an independent contractor who is self-employed.
In many ways, the tax process of a freelancer is similar to being a small business owner. In fact, if you plan on being a freelancer long-term, it may be wise to consider forming a Limited Liability Company (LLC). When it comes to freelance work taxes, there are several potential benefits to forming an LLC that may be worth exploring.
Either way, it's important to know that freelance income tax is not calculated on a W-2 form the way it is for full-time employees. Instead, you will likely receive a 1099-MISC form from each of your clients. Adding up the dollar amount on each of your 1099 forms will let you know your total income as a freelancer in a given year. However, if you have clients that don't send you a 1099 form, you are still obligated to track and report any other income you make as a freelancer so you can give the IRS an accurate report of your earnings for the year.
The Freelance Work Taxes You'll Pay
When it comes to how much money you'll pay in taxes, there is no special freelance tax rate. However, freelance taxes operate a little differently from people who work traditional jobs. Like everyone else, you will have to pay the IRS income tax based on how much you made over the year. However, freelancers are also responsible for paying something called the self-employment tax. This tax accounts for 15.3% of your income for the year.
This may seem a little unfair to independent contractors. However, the 15.3% for the self-employment tax accounts for both Medicare and social security taxes. People with traditional jobs typically have this money withheld from their paychecks automatically. Since your clients won't do this for you as an independent contractor, you end up paying freelancer taxes alongside your regular income tax.
Saving Up for Tax Season
With freelancers needing to pay the self-employment tax on top of regular income tax, it's often advised to put money aside during the year to ensure you have enough to pay your taxes every April. Of course, when you freelance, how much to save for taxes isn't always easy to predict. That's why it's usually best to allocate 30% of your earnings for taxes. That's enough to cover the self-employment tax and roughly 15% in income taxes. What you pay could end up being a little more or a little less than the 30% you've saved, but it's usually a safe starting point for independent contractors.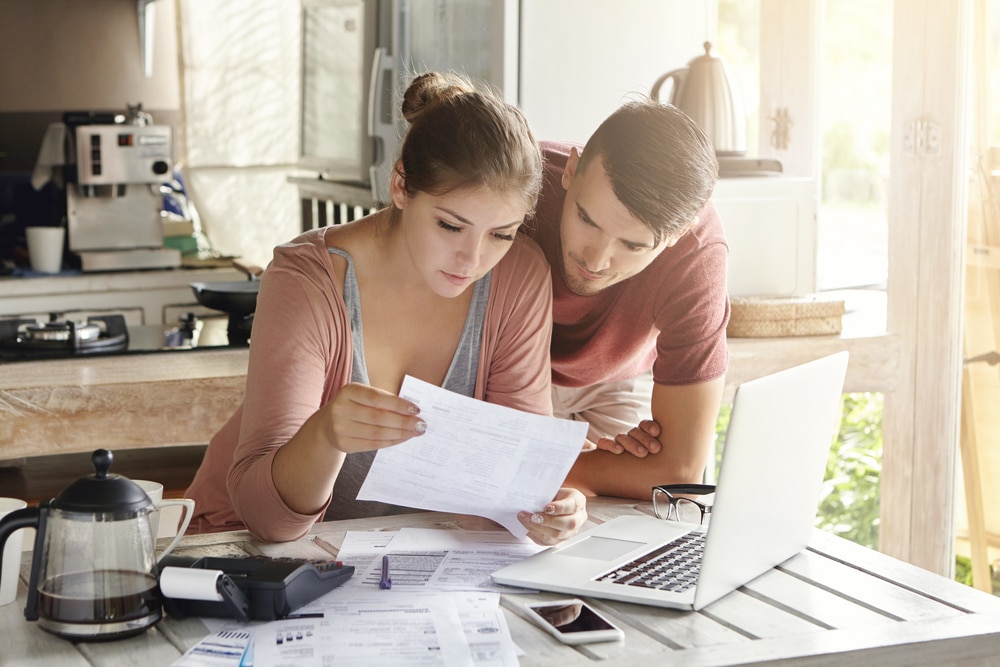 To help you keep 30% of your earnings aside, consider using a separate bank account for your business taxes. If you put 30% of every payment you receive from a client in a separate account, you won't be tempted to use it to pay for your other bills and living expenses during the year. This will also help you to track of the money you receive from clients. This will help give you a rough estimate of how much you've made and how much you may end up owing in taxes.
One way to help you save money in your freelancer taxes is to pay them quarterly. People who work traditional jobs will often have money withheld every couple of weeks by their employer. When it comes to freelancer taxes, you don't have this luxury. This allows the IRS to charge you a penalty. The best way to get around this penalty is to make quarterly payments. Instead of paying just in April of each year, you could make additional payments in July, October, and another one in January. This enables you to avoid this penalty and leaves you less to pay on Tax Day in April.
Managing Your Budget
An important part of learning how to file freelancer taxes is learning how to reduce expenses. For instance, certain costs can become tax deductible for freelancers if they are used for work-related purposes.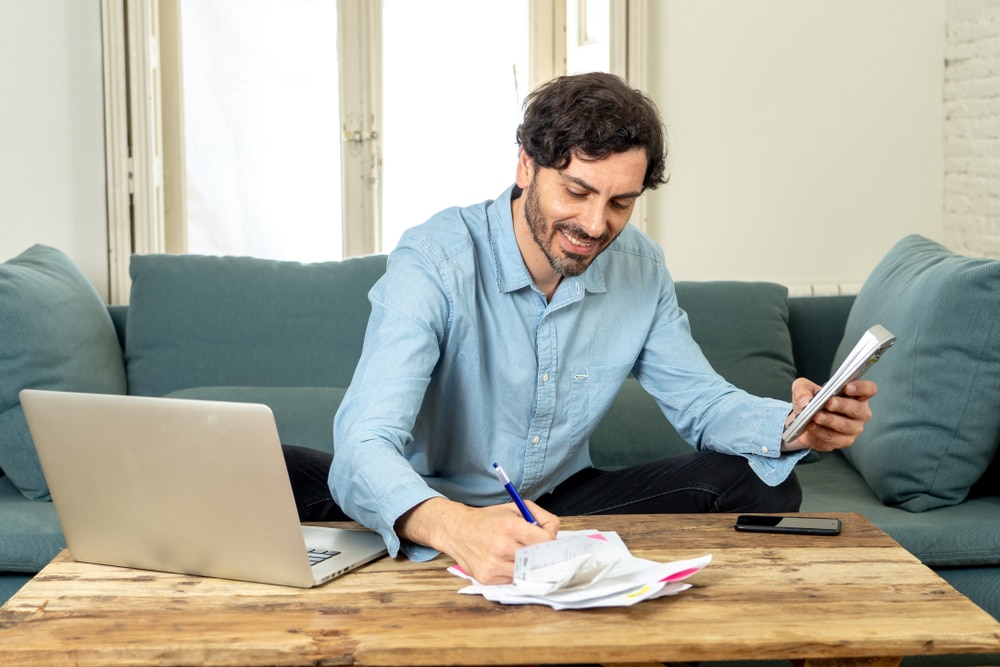 For example, the money you spend on internet service, advertising, or meals you have with clients may be tax deductible. If you are self-employed, it's also possible for part of the cost of general liability insurance or certain types of small business insurance to be written off on your taxes. 
One way to learn about all the possible deductions and tax breaks you may be eligible to receive as a freelancer is to hire a professional accountant to do your taxes. Some accountants specialize in working with small businesses or independent contractors, so they understand all the tricks of the trade to help you reduce the amount of money you owe.
Beyond that, it's wise to track your income closely and pay your taxes quarterly. If you work as a freelancer and pay freelancer taxes, this can help to simplify the process as much as possible and maybe save you a little money, too.