Cosmetology offers great pay and flexible hours, and the demand for beauty services is at an
all-time high
.  It's no surprise it can feel like everyone is joining the beauty industry these days. Cosmetologists are the professionals licensed to provide those in-demand beauty services. Standard services include everything from hair cutting, coloring, and styling to manicures, pedicures, makeup application and facial treatments. If you're interested in flexibility, creativity, and working with people, becoming a cosmetologist might be a great option for you!  You can get off to a great start by getting your cosmetology license, but you might need some guidance. Here's our best advice for becoming a cosmetologist.
How To Get a Cosmetology License
To learn your trade, you'll need to take a cosmetology course that is accredited by your
state board of cosmetology
. Today, you have the choice to study through an online program or a local cosmetology school. Many people wonder how to get a cosmetology license without school, or how to get a cosmetology license online. While you don't have to have a college degree to become a cosmetologist, most training programs will want you to have a high school diploma or GED to start.
How long does it take to get your cosmetology license?
You might be wondering what kind of time commitment is required, and how long your
cosmetology
 coursework will take. After all, your time is limited and you may already have a job, a family or a life to attend to! There are three factors that will determine the answer to the question you may be asking yourself: how long does it take to get a 
cosmetology
 license? 1. The program you choose. 2. Your state's requirement for study hours. 3. Whether you are a part-time or full-time student. The number of hours required to graduate varies by state, but the average amount of study hours is 1,400-1,600 hours for hair styling, including cutting, styling, coloring, highlighting, and perms/relaxing, an additional 300 hours for nail training, including manicures and pedicures, and 650 hours for
esthetician
training, including cosmetics, facials, and facial massage. Course tuition ranges from $6,500-$10,000, with schools in rural areas often offering lower fees than urban schools.
Getting your cosmetology license
Training is the main step of how to become a licensed cosmetologist, but you'll also need the actual license. Almost all states offer a cosmetology license of some kind. The licensing process can vary, and it's important to stay current on your state's requirements. After completing your cosmetology course, you will most likely need to take a state licensing exam to gain clearance to begin working as a cosmetologist. The written exam covers your knowledge of procedures, skin care, hair analysis, preventing infections, physiology, and chemistry. Some states require a practical component, where you perform cosmetology procedures under observation. You're evaluated based on your cosmetic skills, time management, and cleaning habits, while performing tasks like hair coloration. The extra fees of getting licensed vary by state, but are an estimated $150-250 total for your application and exam.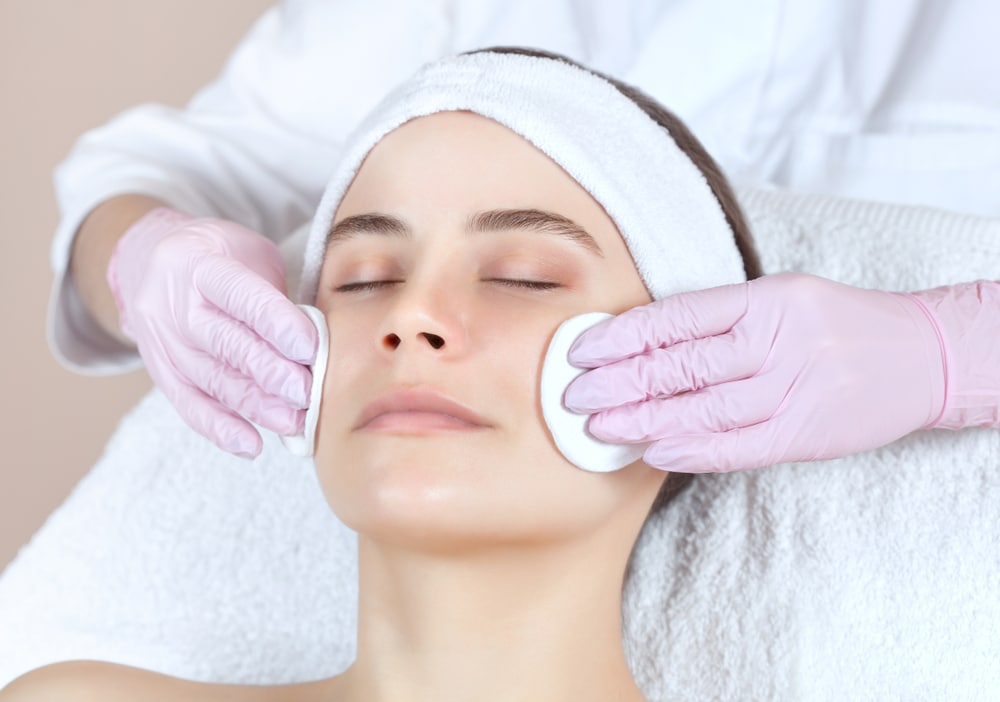 Renewing your cosmetology license
After you get licensed, you'll need to renew your license on a regular basis. Check with your
state cosmetology licensing board
to determine which courses, if any, are required for regular renewal, usually required every year or two. You may also add skills that require extra certifications in the future. You can renew and expand your cosmetology license online through the website of your state's licensing authority, and the cosmetology license cost can be roughly $25-40.
Next Business Steps
Once you're trained and licensed, you're officially in the beauty business! It's a great time to think about protecting the business you've worked so hard to create. We suggest looking for an excellent 
cosmetology insurance
 policy which is affordable and tailored for beauty professionals. With a well-chosen cosmetology insurance policy, you can open your doors with confidence, knowing your business will be covered. Good luck, and enjoy making the your customers look beautiful and feel amazing!