Do you love to plan parties? If so, you have a valuable skill. People planning events don't always have the skills you have, and might be grateful to have someone like you step in--and they might even be willing to pay you to do it for them. If this sounds like something you might enjoy doing, you may want to consider becoming an event planner.
There are many different types of events, and that means you have a wide range of options, depending on your preferences and abilities. You could specialize in personal events, like weddings, birthdays, and other life-cycle events, or in corporate events, like conferences, award ceremonies, trade shows, product launches, networking events, business dinners, etc.
Event Planner Requirements
You don't actually need to have event planning certification or a license to be an event planner. However, having some kind of certification can help with becoming an event planner, especially if you want to work with corporations or organize large-scale events.
Here are some of the skills you might need as an event planner:
Organizational skills
Communication and people skills
Multitasking
Adaptability, flexibility and problem-solving
Creativity
Ability to work under pressure with tight deadlines
Attention to detail
Budgeting and financial management skills
Sales and marketing
Some of these skills may come to you naturally, and if so, you're off to a great start! But if you're not sure about some of them, or want to get better at them, you may want to consider some training.
Event Planning Certification and Training
While most universities don't offer degrees in event planner education, you can learn many of the relevant skills as part of a bachelor's degree in hospitality, communications or public relations. Some universities offer event planning courses that can count toward a degree. There are also independent event planning schools that offer certification programs. For maximum flexibility, you could even take courses online.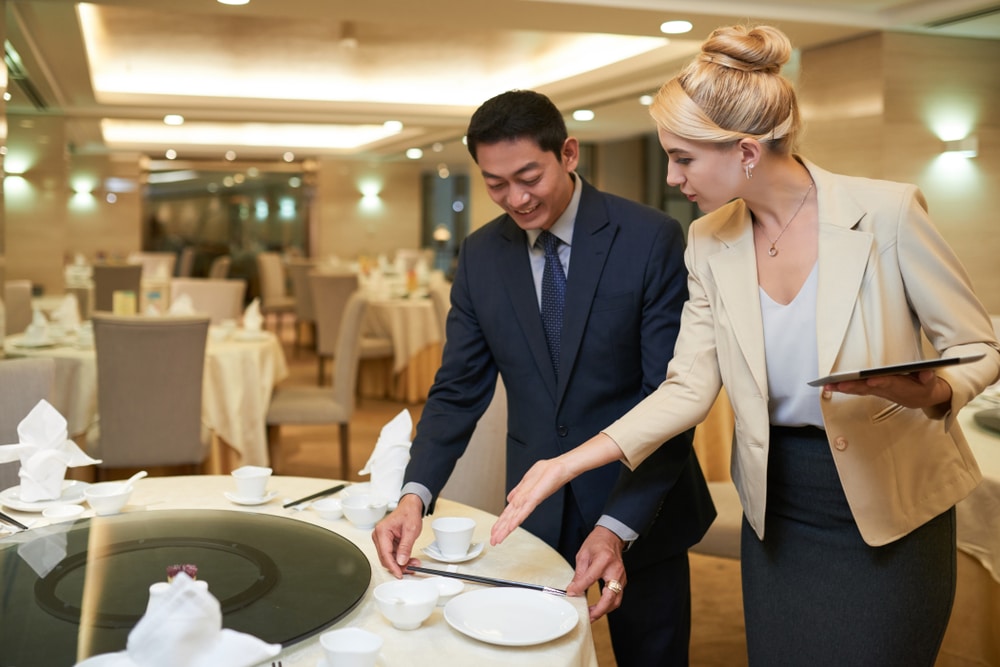 There's a wide range of event planning programs that can teach you the specific skill-set you'll need for the types of events you'd like to be planning. Oxford Home Study Centre even offers a free course in event management. If you'd like something more comprehensive, QC Event School is an example of a professional online event planning school. They offer courses for various aspects of becoming an event planner, including planning different types of weddings, event decor, corporate event planning and business management.
More than theoretical knowledge, however, experience is key. You can gain experience by volunteering to organize parties or other events, or by working on the staff of an event service provider. Not only will this help you learn the ropes of the business, it will help you build a network of contacts--reliable service providers you can hire for your own events later on.
First Steps in Starting Your Event Planning Business
For starters, you'll need to put together a solid business plan. You may want to include the following elements:
Your overall goals: What kind of events do you want to be planning? What would you like to be doing with your business in six months or a year from now?
Competition: What other event planning businesses exist in your area? What are their strengths and weaknesses? How are they reaching their customers? What can you provide that they're not providing yet? Conduct a survey of event management services available in your area; there's a lot of valuable information you can learn from studying the competition!
Your target audience: Who are the people you'll be providing this service for? What niche in the market would you like to fill?
Marketing plan: How will you reach your target audience? How will they find out about you?
Financial planning: What will you need to spend to start out with your business? What are the tax requirements in your state? How will you charge your clients--per hour or per package? What expenses will be involved? For example, you'll probably need to travel to visit clients, stores and event locations, and you'll be spending a lot of time on the phone, even before becoming an event planner. Insurance for event planners is a great idea to minimize risk and protect your business. Calculate a reasonable fee to charge clients while taking these necessary expenses into account.
Set some concrete goals for the first 6-12 months and make sure to keep track of your progress so you can look back and see what's working and what isn't. That way, you can adjust your strategy as you go.