Selling your handmade art and creative products online has never been so straightforward. Amazon Handmade and Etsy are two of the largest international platforms, and both make finding customers and ringing up more sales a cinch.
As an artisan, how do you choose between Amazon Handmade vs. Etsy? Let's consider the pros and cons of the registration processes, fees and fulfillment options to choose the right platform for you.
Selling on Amazon Handmade
Amazon Handmade is an artisan-only space. The community is full of artists and crafters that sell one-of-a-kind products. When selling handmade items on Amazon, you can reach customers around the world.
Buyers who value the Amazon brand may be more likely to buy because of the brand's reputation. However, the Amazon Handmade registration process takes a bit longer. To become a seller on Amazon, you first create an Amazon Seller Central account. Then you apply to join the Handmade marketplace.
Amazon can approve you for a Handmade account if you work alone or with fewer than 20 friends, family members or employees. Collaborative groups such as cooperatives, nonprofits, charities, non-government organizations (NGO) and social enterprises are also allowed.
Users on the platform enjoy the easy fulfillment options and massive customer access. However, you're limited to 14 categories when listing items for sale, such as artwork, accessories, baby, beauty and personal care, home, stationery and party supplies, and pet supplies.
Fulfillment
Amazon Handmade sellers can ship items directly to customers themselves or use Fulfillment by Amazon (FBA). FBA means you send the products to Amazon, and they manage your inventory. Amazon will also ship your products when you make a sale.
Of course, you'll pay a fee for the convenience of using FBA. Alternatively, you can store and track inventory on your own. Then, when you make a sale, you'd be responsible for packing and shipping your creations to the buyer.
Fees
Amazon Handmade fees are pretty straightforward:
If you opt for FBA, your fee per unit can range from $2.35 for light and small shipments to $138.11 or more for oversized and heavy items.
You'll pay a referral fee for each item you sell. The cost is 15% with a $1 minimum charge.
You'll need a Professional-level selling account, which costs $39.99 per month. But the fee is waived after the first month if you're approved for an Amazon Handmade account.
Insurance
Amazon doesn't necessarily require Amazon Handmade sellers to buy business insurance. But they will require Amazon seller insurance if your sales are $10,000 or more monthly.
Still, when creating handmade goods, you may want insurance to protect yourself financially from a covered event. For example, a general liability policy can cover you if your products cause a customer to break out in a rash or have another adverse reaction.
Key takeaways about selling on Amazon
Pros

Cons

A larger pool of potential buyers.
Buyers are confident doing business with you because of Amazon's reputation.
Offers order fulfillment that can speed up shipping and save you time.

Takes longer to set up a seller account.
Some users report the seller dashboard isn't user-friendly.
Fees are only waived if your application is approved.
Selling on Etsy
Etsy is probably the best-known platform for selling handmade goods. It's a popular international marketplace for artisans and crafters because it's fast and straightforward to use.
Setting up your seller account on Etsy only takes a few minutes. When comparing Amazon Handmade vs. Etsy, there's no waiting period to get your Etsy application approved. You can begin listing your handmade goods, vintage items and craft supplies immediately after setting up your account.
The Etsy seller handbook lists more product categories (literally thousands), making targeting specific traffic easier than on Amazon Handmade (14 categories).
Users praise the Etsy seller dashboard as being user-friendly. It also puts sales information and customer questions at your fingertips.
Fulfillment
Typically, Etsy sellers are responsible for their own inventory management, packaging and shipping — the platform doesn't offer a fulfillment service like FBA. Many sellers produce, pack and ship items directly from their homes or small business locations.
Handling fulfillment yourself can make storing and tracking your goods more time-consuming. But it means you get to keep more of your profits by not having to pay for a service to do it for you.
Fees
Etsy seller fees have a few different fee categories that can cost you:
Listing fees
Transaction fees
Payment processing fees
Advertising and promotional fees
Subscription fees
It may look like a lot, but many Etsy fees are optional. First, you'll pay a listing fee of $0.20 for each item you list in your shop. You'll pay a transaction fee only when you make a sale.
Etsy also charges for payment processing if you opt to enroll in Etsy Payments. You can get paid using PayPal, but Etsy Payments is easier and more convenient for sellers.
Advertising and promotional fees are also optional — you can choose to pay to promote your shop and set a daily maximum budget. Subscription fees are also optional. If you decide to subscribe to Etsy Plus, a subscription package that bundles common services for sellers, you'll pay $10 for 15 listing credits and $5 Etsy ad credits each month.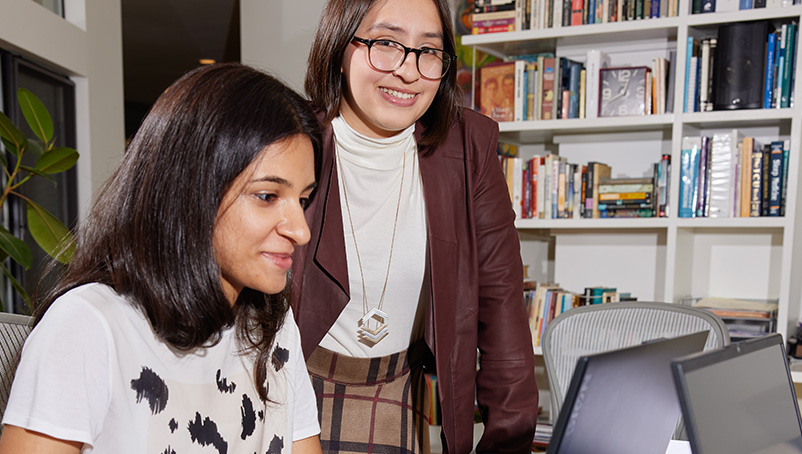 Insurance
Just like you don't have to get a business license to sell on Etsy, you aren't required to get business insurance, either.
However, according to the Etsy terms of use, you could be held financially liable for medical bills, court awards and other expenses if a product you made injures someone.
Plus, when you sell on Etsy, you agree to cover any of Etsy's legal fees and claims if something you did causes them to get sued. Business insurance can help protect you financially from a devastating lawsuit, covering medical costs and legal and court fees
Key takeaways about selling on Etsy
Pros

Cons

Set up an account and list items in minutes.
Etsy dashboard is easy to navigate and use.
Multiple categories to list many different types of items.

Listing fees can add up if your items do not sell.
Most sellers must fulfill and ship orders themselves.
How NEXT helps artisans and crafters with e-commerce insurance
Amazon Handmade and Etsy are excellent options for artisans and crafters. Both offer access to built-in customers and tools to make listing and selling your products a simple process.
While you may have the best intentions with your items, not everything goes according to plan. Internet business insurance is a smart move whether you choose to sell on Amazon Handmade vs. Etsy. When you get coverage from NEXT Insurance, you're protecting your e-commerce business and your finances.
It's easier than you might think to get the coverage you need. It only takes about 10 minutes to start a quote and purchase customized coverage. Your certificate of insurance is available immediately. And we have licensed U.S.-based insurance professionals standing by if you need help along the way.