If you've taken the big step of deciding to become a personal trainer, you'll need to get certified before you start working. While it might seem like there are dozens of certification programs to choose from, the truth is that there are a limited number of highly recommended options. Here we'll take a closer look at the American College of Sports Medicine (ACSM) and their personal trainer certification program. We'll focus on the features of the program, its prerequisites, its pricing, its recertification requirements and any special programs it offers. Use this guide to help you decide if the ACSM personal trainer certification program is right for you. You can also take a look at our
ACE certification review
, 
AFAA certification review
, our
 NASM certification review,
 our 
AFPA certification review
, our 
NFPT certification review
 and our  
NSCA certification review
 for help making this decision.
About ACSM
Founded in 1954 by a group of physicians and physical educators, ACSM is the now the biggest sports medicine and exercise science body across the globe. It has over 50,000 International members and certified professionals who aim to promote a healthier lifestyle for all people. ACSM represents 70 occupations within the sports medicine industry, including personal trainers. Accredited by the National Commission for Certifying Agencies (NCCA), ACSM offers quality certification programs. Members can benefit from being part of a community of like-minded professionals and make use of the furthering education programs, summits, webinars, job opportunities and more that are available.
The Program
The ACSM Personal Trainer Certification program includes online exam content, PrepU which is a quiz platform that can be adapted to your study plan, textbooks that can be bought, and workshops and webinars. These workshops and webinars offer hands-on, in-person learning, as well as online sessions. The final exam will include 120 scored questions, plus 30 unscored questions that must be completed within 2.5 hours.
Prerequisites
To qualify for the ACSM Personal Trainer Certification program, you must be at least 18 years old, have a high school diploma or the equivalent and have a current CPR and AED certification. You can get your certification through your
local Red Cross
chapter.
Pricing
If you're an ACSM member and you want to take the ACSM Personal Trainer Certification exam, it will cost you $279, while if you're a non-member it will cost $349. To retake the test will cost you $175.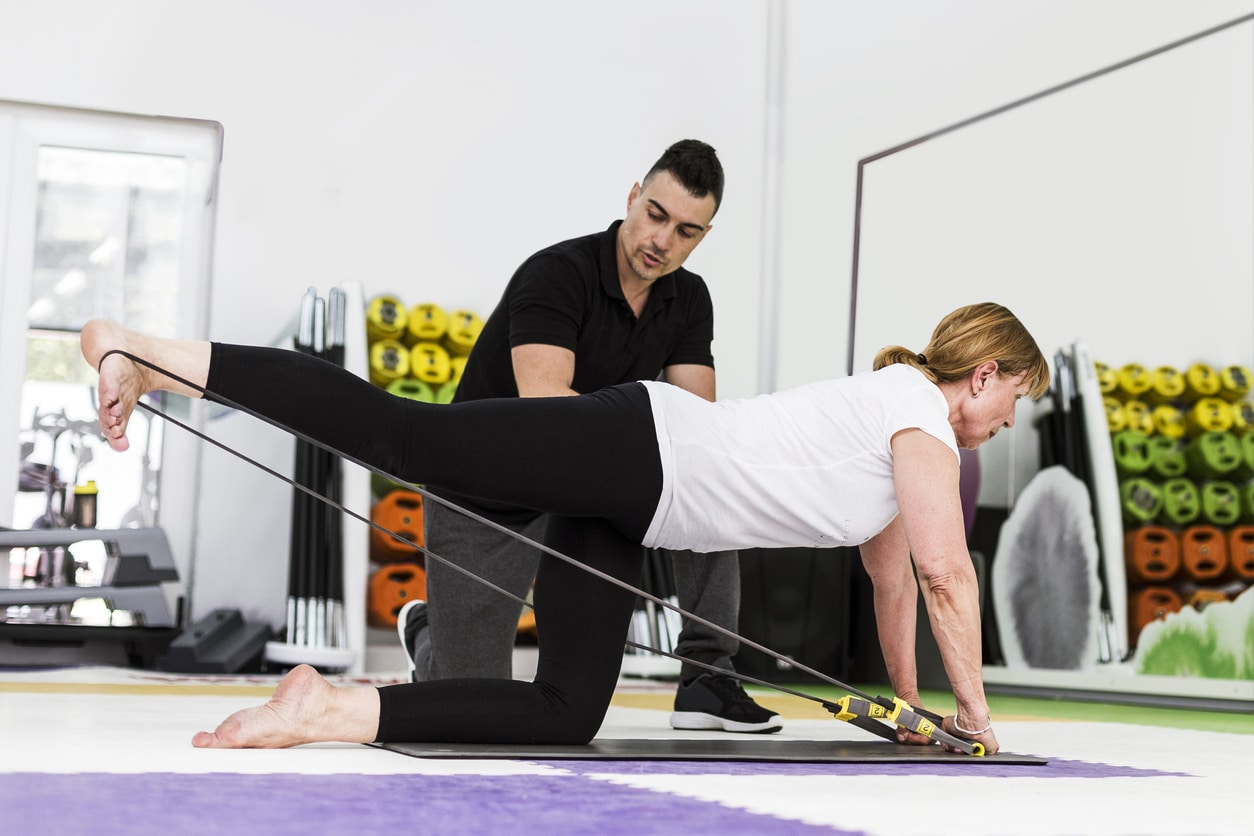 Special Certifications
If you are already certified as a personal trainer, ACSM offers a range of specialty certifications that will allow you to work with clients that have special needs. These can be used to increase your knowledge and skill in new areas and to help you take your business to the next level. Their special certifications include:
Exercise is Medicine - This program teaches you how to work in collaboration with healthcare providers to create exercise programs, and promote lifestyle and behavior changes for clients with acute and chronic diseases.
Cancer Exercise Trainer - Developed in collaboration with the American Cancer Society, this program develops fitness assessments and exercise programs for people living with cancer.
Inclusive Fitness Trainer - Developed in collaboration with the National Center on Health, Physical Activity and Disability, the program teaches how to work with clients that have health risks and/or physical disabilities to promote safety, effective training and motivational support.
NPAS - This program teaches you how to make your voice heard in the development of initiatives and advocating programs within the community for improved public health.
ACSM also offers certifications for Group Exercise Instructors and Exercise Physiologists, as well as Clinical Exercise Physiologists and Registered Clinical Exercise Physiologists.
Recertification
Your ACSM personal trainer certification must be renewed every three years. To do this, you will need to complete the required Continuing Education Credits (CEC), or Continuing Education Units (CEU), and pay the recertification fee. For a personal trainer, that is 45 CECs and $45.
ACSM Certification and Your Business
Studying for the Personal Trainer Certification and taking the exam is the first step in setting up your new business. You'll need the knowledge and skills you learn through this certification program to give your clients the best service possible. However, to make sure your business is ready to take on clients and push them to achieve their highest potential, you must make sure to have the right
personal trainer insurance
. With easy-to-use, comprehensive and affordable insurance, you can protect your business so you can work without worry, always striving to offer the best in the industry.