Have you ever wondered if you have what it takes to keep a small business profitable for the long haul?
It's not easy to run a successful small business. You have to be prepared to tackle any challenge that comes your way. And no matter what happens, your decisions will decide your company's fate. It can be both empowering and nerve-wracking.
We spoke with five small business owners to get their take on what character traits business owners need to succeed. Here's what they had to say.
1. Resilient
Resilience is at the top of the list of business personality traits necessary for success.
If you want to start a business, it's important to understand that you'll face obstacles along the way. Things won't always work out the way you want them to, and there will probably be times when you want to give up.
But successful business owners stick with it even when times get tough.
"You have to have this drive of not giving up," says Curtis Partridge, Senior Systems Engineer, Lotus Management Services, Inc, a company that provides IT support to small and medium-sized businesses. "You're always going to be solving problems. You have to have that persistence to keep pounding on those problems until you fix them. You have to be relentless."
Running a small business is stressful, and many owners aren't prepared to handle the pressure, says Kyle Vamvouris, CEO of Vouris, a company specializing in helping early-stage startups. It's one of the reasons small businesses fail.
2. Data-driven
Many people start businesses because they're good at their job.
It's common for employees who have a lot of experience in a specific business area such as IT, marketing or human resources to start consulting businesses in those areas. People who are skilled laborers launch construction and contractor businesses.
But when you go into business for yourself, having the skills to provide a service to your customers isn't enough. You also need to run a business, including paying your bills on time, managing cash flow, getting quotes from vendors, negotiating contracts and more.
"[People] underestimate the amount of arithmetic that's needed to operate a small business," Vamvouris says. "If you don't do a good job with dollars and cents, you could find yourself in a position where you don't have enough cash flow to sustain your business. Or you could find yourself where you're always an employee of your business because you can't afford to hire people to take over other areas."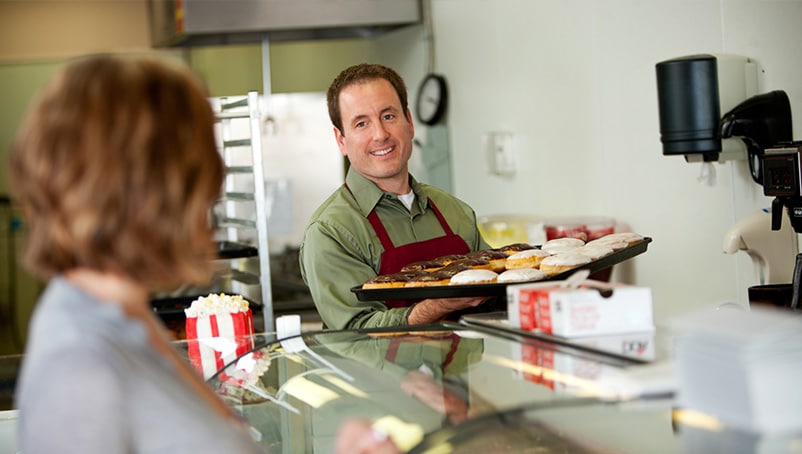 3. Unstoppable
Having employees you can count on to take some things off your plate can help you grow your business and make life easier. But at the end of the day, you're responsible for everything — good, bad and ugly — that happens.
Small business owners are always ready to roll up their sleeves and get their hands dirty if that's what it takes to get the job done.
"You have to be willing to do tasks up and down the chain of command," said Samantha Myers, co-owner of Let's Dress Up!, a princess-themed event space and boutique for kids.
"You don't get to be above anything," she says. "You have to own it, whether it's cleaning the bathroom or putting on a dress and mingling at an event. You can't ask employees to do something you wouldn't do. And you need to represent the brand the way you want it represented."
4. Risk-taker
Leaving the comfort of a full-time salary and benefits can be terrifying. If you own a small business, you've probably had more than a few sleepless nights thinking about your next business moves.
The most successful small business owners embrace this uncertainty and continue to move forward anyway. You might have read it in an old fortune cookie: With no risk, there is no reward.
"Trying things is half the battle," Myers says. "Don't be afraid to make mistakes and learn from them."
5. Master multi-tasker
When you work for someone else, you typically have a well-defined job function. But successful small business owners can wear many different hats. You might act as CEO, chief marketing officer, hiring manager and compliance officer — all in one day.
"When you're a small business and you're growing, you can't afford to have any errors," says John Ross, CEO at Test Prep Insight, an online education company."You have to be on top of all the details. No one above you can take control at the end of the day and fix your problems. In order to really be successful, I think you have to stay organized."
6. 'Big-picture' thinker
It's easy to get caught up in the minutiae of the day-to-day. But if you want to grow your company, you need to keep the big picture in mind and make time for the strategic activities that will get you where you want to be a year or two from now.
"Long-term, it's those big-ticket items that are going to drive sales and grow your company," Ross says. "Time is your most important resource. You have to allocate it and prioritize it. If it's not that important, it can wait."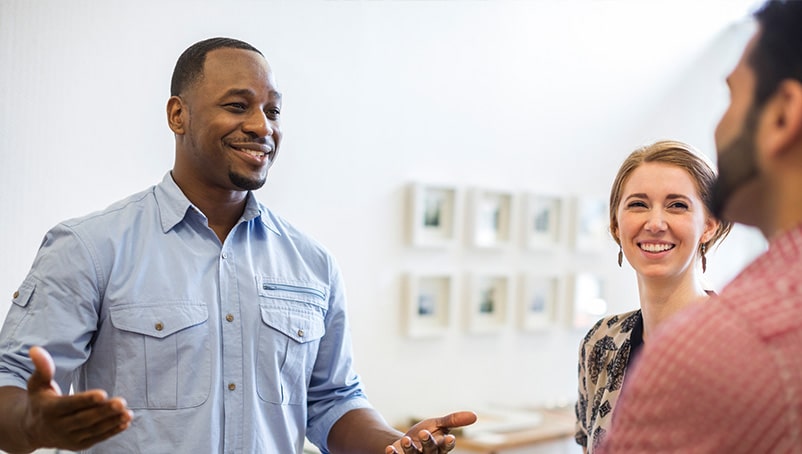 7. Compassionate
You've probably heard stories of successful business leaders who don't care about their employees, create toxic work cultures and will do just about anything to get ahead regardless of the consequences.
But there's another way. Ross believes that being a compassionate leader is critical to success.
"When you treat employees really well and show that you care, I think it creates a really loyal employee base," he says. "When you create a loyal employee base, it helps grow your business."
8. A team player, and leader
"As a business owner, you are the leader. You have to be driven and focused on what your vision and mission are, so you can communicate them internally as well as externally," says Akilah Darden, president of The Darden Group, LLC, an executive construction management company.
While it can be exciting to chart your own course, you could be in trouble if you don't seek feedback from others.
Leaders in bigger companies are often surrounded by people who provide input and advice. But as a small business owner, you may have to work a little harder to create your own feedback loop.
Darden recommends surrounding yourself with people you can bounce ideas off of and collaborate with to help you grow as a person and as a business owner.
One tactic she suggests is having a personal board of directors who will hold you accountable and mentors who can help you develop the personality traits and business skills you may need help with.
Curtis Partridge, Lotus Management Services, Inc, says participating in a mastermind — a group that provides accountability, peer support and education for small business owners — was a game-changer for his business. It allows him to collaborate, share ideas and vent with others who are experiencing similar challenges.
"No one understands small business owners like other small business owners," he says.
How Next can help your business
At Next, we understand the myriad responsibilities small business owners must juggle every day. That's why we created a fast and affordable option to purchase small business insurance online.
We only work with small business owners, which allows us to create customized insurance packages to meet your business's unique needs.
In about 10 minutes, you can get an instant quote online, select your coverage options and get your certificate of coverage. If you have questions during the process, our licensed, U.S.-based insurance professionals are just a phone call away.