If you are working full-time as a window cleaner, a month's supply of window cleaning tools and supplies for your business can easily run you hundreds of dollars, or even more. That means you'll want to find the best possible quality at the lowest prices so your supplies don't end up eating away at your profit margin. Here are a few things to keep in mind when buying your tools for window cleaning.
Window Cleaning Tools: The Price vs. Quality Debate
The best way to deliver good results is by starting with good tools, so quality window cleaning materials and tools are important. A word of caution, though: don't simply spend more because you assume that quality is synonymous with a higher price tag! You don't want to waste money constantly replacing inferior quality pieces. If you have to buy a new squeegee channel every time you start a new job, you'll never earn a profit. Invest in better quality for the basics like your complete squeegees (handles, rubbers, and channels) to ensure they last long enough to get your money's worth out of them.
PRO TIP: Test out different supplies to see which ones you have the best results with and then purchase those...even if they aren't the big name brands or high ticket items.
Why You Want a Warranty on Your Window Cleaning Tools
Quality and pricing are important aspects to consider when shopping around for your own window cleaning supplies. One aspect of the pricing structure you might not have considered, though, is the warranty that comes packaged with your materials. Warranties cover basic defects in a product, and if you're buying a lot of supplies, this can be helpful if you happen to get a bad batch.
You might wonder why you need a warranty for such basic window cleaning supplies. Obviously, a bottle of Windex isn't going to come with a year's warranty with it. On the other hand, more professional grade window cleaning equipment should. For example, a professional grade window vacuum can run you approximately $80 or $90, and this type of device will (and should) have a warranty. Steam cleaners, trigger spray mops, and full equipment sets are all window cleaning tools that need a warranty.
PRO TIP: Don't forget to look at the warranty of an item when comparing prices.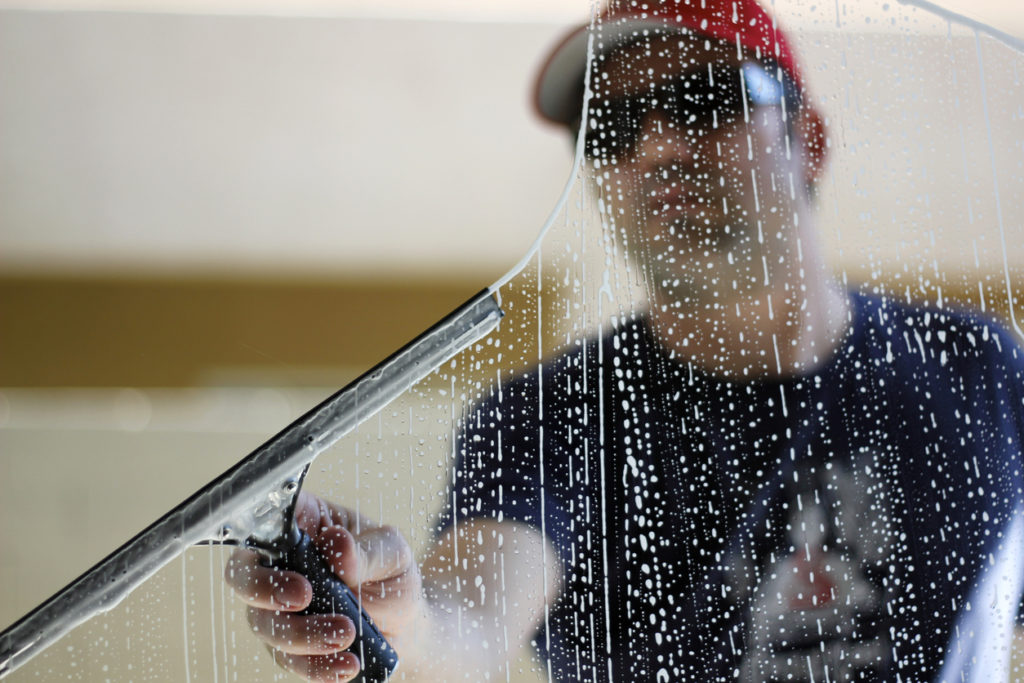 Why a Warranty on Your Tools for Window Cleaning May Not Be Enough
A product warranty is only as good as the manufacturer's policy. If you really want to be sure that you are covered, you'll need window cleaning insurance as well. Any legal business is required to have basic general liability insurance, and if you are cleaning windows anywhere higher than the ground floor, you will understand this requirement. Equipment insurance is an added coverage option that can save you from having to replace any of the more expensive window cleaning accessories in the event that they are damaged or stolen.
Also, for those who are concerned with the cost of insurance, realize that you can also charge more as an insured window cleaning business, so you may be able to cover the added costs for the premiums, especially if you have a policy that allows you to pay your premiums monthly.
PRO TIP: Stay covered, no matter what happens, with quality, affordable insurance.
Modern Window Cleaning Tools: Apps & Software
While you can't clean windows without a squeegee and a bucket, in today's high-tech world, there are several digital tools that will make running your business smoother and easier than ever before. Try out these apps for invoicing, and scheduling, to make running your business a little easier.
PRO TIP: Let technology do the heavy lifting.
Where & When to Buy
With tools for window cleaning accessible wherever you go, you might be tempted to do your business shopping at any local hardware store, but that's a mistake – you'll end up paying significantly more for each item on your window cleaning equipment list and really not get value for your money. Instead, look for a wholesaler in your area (or one that has free delivery) to get all your supplies. Buying in bulk will save you tremendously, so it might be worthwhile to buy several months of window cleaning materials (particularly window cleaning solution, squeegees, sleeves, blades, towels, and other items that you regularly need to refill or replace) at one time if you know your average monthly usage and have steady clients already in place.
PRO TIP: Go wholesale whenever possible.
You don't have to spend a lot of money to maintain your window cleaning business. Buy smart, and enjoy a higher profit margin.