It's important to understand the definition of
libel vs. slander
to avoid potential business lawsuits
As a business owner, what you and your employees say and write about other businesses and people in your community matters.
When you market your business and communicate the benefits of your work to the public, your employees, and your customers, you will want to be careful to not disparage competitors, especially if those claims are not backed by undisputed facts.
Making any untrue statements, even if unintentional, puts you at risk for defamation cases against you, including libel and slander claims.
Understanding the difference between libel and slander is one step you can take to protect you, your business, and your employees.
In this article, we will cover:
What is defamation?
Defamation is defined as a false statement presented as a fact in a public setting. Libel and slander fall under this category.
Laws against defamation are a form of tort law, meaning a civil wrong that has caused personal or professional harm. It is considered to be an intentional violation of a person's rights, and therefore is cause for lawsuits that seek damages.
Successful defamation lawsuits generally prove that the statements made against someone are false, they are presented as fact, and they caused injury.
If you are accused of defamation, libel, or slander, a general liability insurance policy can cover your legal defense costs, judgements, and fees. Continue reading for more details.


Slander vs. libel definition
Even though both are considered defamation, there are distinct differences between libel and slander. Understanding each risk will help you protect your business.


Definition of libel
Libel is a form of defamation that is put into writing. For most business owners, this could come in the form of online content on a website or social media, written advertising materials, or an email that is made public.
For example, you're a construction worker and you are trying to outbid a competitor. You hear an unconfirmed rumor and you write on their Yelp page that they do not follow local labor laws. If your competitor can prove that he does, in fact, follow all labor laws, he could decide to sue you.


Definition of slander
Slander is a form of defamation through spoken words. To be considered defamation, the message generally needs to reach a wider audience, such as over radio, television, or internet broadcasts. A public speech or presentation could also qualify for slander.
In rarer cases, slander can be applied to verbal defamation in smaller groups, but damages would still need to be proveable. It is not often easy to prove the content of a one-on-one conversation, but if defamation can be proved, this will also qualify as slander.
For example, you own a cleaning business and find out that a new service is competing for your clients. To counter their efforts, you go on the local news and say they only provide half the services they are advertising, and that they don't do a good job. If your competitor can prove they provide all the services they are marketing, they could have a legitimate case to file for damages.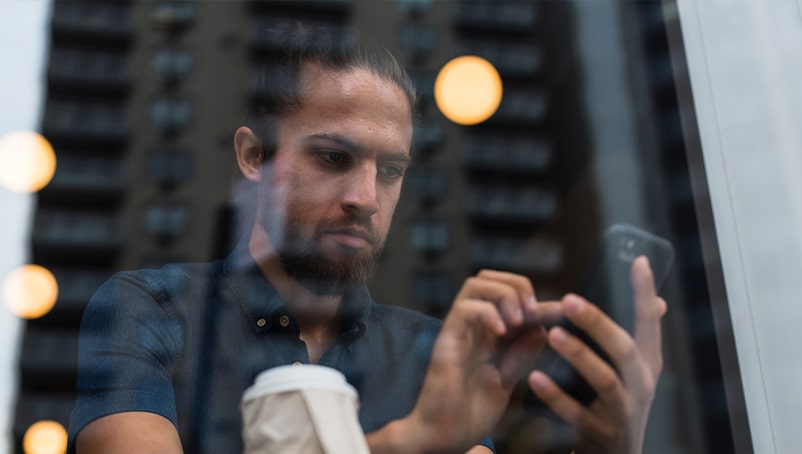 How to protect your business from libel or slander claims
If you speak publically, use social media regularly, or advertise your business, it's important to make sure you are not putting yourself at risk of libel and slander accusations.
Ask yourself these questions before you share written content or speak publicly:


Is the statement fact or opinion?
Most negative opinions offered on a one-on-one basis are not considered to be a case for defamation. Proceed with caution if you are sharing a negative opinion publicly, and consult with an attorney if it involves a person or business.


Is the statement true and provable?
It's just a good rule of thumb to not spread rumors when you have no evidence of truth.


Am I focusing on myself and my business?
The best way to avoid defamation cases is to not make risky statements about others.
Remember that a business can also be sued for libel or slander because of anything potentially written or said by an employee. Make sure you are offering clear guidance to your team about your policies for business communications.


What to do if you are accused of libel or slander
If you do find yourself in the uncomfortable situation of being accused of committing libel or slander, it's important to consult with a legal professional.


Get an attorney
An attorney can help you mount a defense that is the least damaging to your business and protect you against other issues that you might not be aware of. Attorney's fees can be less expensive than a settlement or court-ordered damages.
General liability insurance or professional liability insurance, depending on your profession, can cover associated costs up to your policy limit.


Try to solve the issue outside of the courtroom
In the event that you have been accused of libel or slander, but no legal action has been taken, there is still time to resolve the issue with the accusing party without involving lawyers.
Reach out and try to clear the air in a measured conversation. Ask where you might have gotten your facts incorrect, and work to publicly correct your mistakes. In any conversations that you have, demonstrate you were not intending malice and just had misinformation (if that's the case).


Be prepared for damage control
There is potential for bad publicity, regardless if you go to court or not. Representing yourself in a professional manner throughout the process can mitigate negative sentiment, but also be prepared to offer assurances to your customers.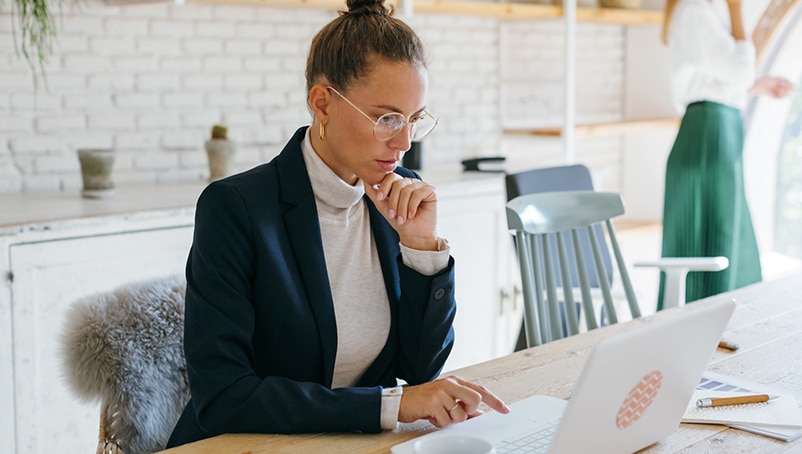 How insurance protects your business from libel and slander
If you have a libel or slander claim against you or your business, having general liability insurance can protect you. To make sure you're covered, look for a policy that includes personal and advertising injury coverage. 
Personal and advertising injury claims on your commercial general liability insurance coverage usually include: 
Breaching someone's privacy
Copyright or advertising infringement
Defamation of character. 
For certain professions, such as architects, accountants and media professionals, this coverage can also be included in professional liability coverage (also known as errors and omissions insurance). 



Criteria for coverage libel and slander insurance coverage
For a libel or slander claim to be covered by your insurance policy, it typically must:
Be committed in your policy period
Occur during your business operations
Be committed by you or another insured (i.e. an employee)
Be in the form of an oral or written statement
Disparage a business' goods, products or services


How Next Insurance supports libel and slander cases
Next Insurance helps you get the insurance you need to protect your business. We only sell small business and self-employed insurance, which allows us to customize coverage and find savings for the business owners we serve.
We include defamation, libel and slander insurance in all general liability policies up to the full policy limits.
Our online services allow you to apply for coverage and obtain a certificate of insurance within minutes from a computer or mobile device. Get an instant quote online today.



What if I'm the victim of libel or slander?
If you believe your business has been damaged by libel or slander, you will need to prove the following:
The statement made (either verbally or in-written form) was false.
The statement has injured you or your business, usually financially.
The statement was made to a third-person, meaning not in one-on-one conversations.
The statement was not privileged or confidential. For example, made to a lawyer or during a witness trial.
So, what does that look like in practice? Here's an example:
You are an accountant, and you advertise your business online. You begin to notice that clients are no longer using your services, so you reach out to one of your former top customers to find out more. They tell you that a competitor has been posting reviews of your business on Yelp, Facebook, and other online forums stating that you are being investigated for tax fraud. You know this is categorically untrue, and you ask your lawyer to file a lawsuit.
Because the state is false, has been posted online, and has caused you to lose clients (and/or prevented you from gaining new ones), you have a case for libel.
Next Insurance has helped over 100,000 small businesses and self-employed professionals protect themselves with business insurance. Learn more about our coverage options and start a free instant quote today.