Each state has different rules for workers' comp insurance requirements, but many of them have at least one thing in common — a workers' compensation audit is required to make sure you pay the right amount for your coverage.
Workers' compensation is one of the most complicated and regulated types of business insurance. It's designed to protect you and your employees from expenses related to workplace injuries.
Continue reading to learn more about workers' comp audits and how the process works when you purchase coverage with Next Insurance.
Why is a workers' compensation audit needed?
When you purchase workers' comp, you are asked to share an estimate of your total payroll and the different types of jobs you and your employees will do while the policy is active. We use your estimate to help us determine your workers' comp insurance costs.
It can be tough to know exactly how much you're going to pay each employee during the policy term, which is typically one year. That's why some state regulators require an audit after the first year of your policy or if you cancel it.
A workers' comp audit ensures you are paying the right amount for your coverage. It replaces your estimate with your company's actual payroll and class codes (an insurance industry term that classifies different job duties and their exposure to risk).
If the original payroll estimate matches your actual payroll, there's nothing else to do. But if your actual payroll is greater than what you estimated, you will have to pay more for your coverage.
What happens after a Workers' Comp audit
If your actual payroll is less than what you estimated, your premium decreases, and the insurance company owes you a refund.
It's not unusual for your premium to change after an audit is complete. Common reasons your premium may be different post-audit include:
Your business expanded and you hired more people, which increased your payroll payments.
Your payroll decreased because some employees are no longer working for you.
There were changes in job responsibilities for you or your employees.
For example, suppose you're a contractor and you estimate that you'll pay your residential remodeling employees $100,000 while your policy is active. Your business experiences unexpected growth, and you end up paying your employees much more than expected.
In this case, your workers' comp costs will likely increase after an audit because your actual payroll does not match your estimate.
To avoid any surprises, you can update your payroll estimate throughout your policy term so it is accurate. This can be done in a few minutes online by logging into your account when you purchase coverage with Next Insurance.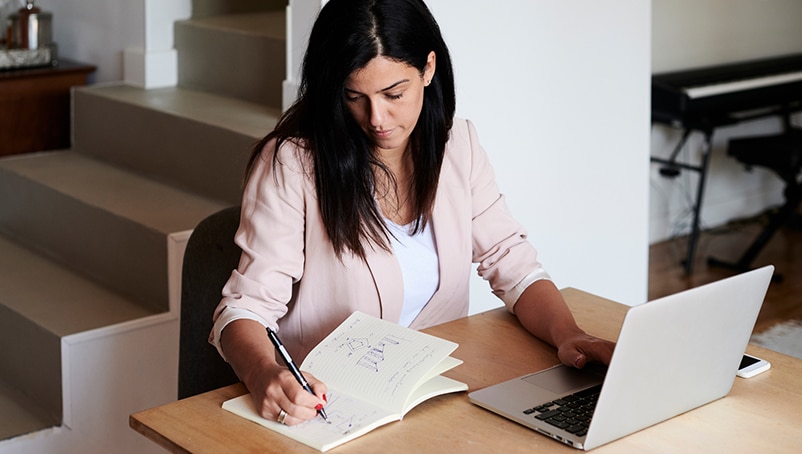 What to expect with a Workers' Comp audit at Next Insurance?
The word "audit" can strike fear into the heart of almost anyone. But a workers' compensation audit with Next isn't something to be afraid of.
We do everything we can to make the process as simple and painless as possible. Our insurance experts are available to help you and answer your questions every step of the way.
Nearly all audits — except for audits of Florida-based business — are conducted over the phone, email or mail. In Florida, companies with premiums of over $10,000, and some businesses in the construction industry are required by Florida state law to have an in-person audit. Due to COVID-19, physical audits are currently being completed virtually.
Our goal is to finish every audit within 30 days. Some audits will take longer, but no more than 90 days.
When it's time for us to complete your workers' comp audit, here's what you can expect:
Audit notification
When your policy reaches its one-year anniversary or is canceled, we'll send you an email with a phone number to call.
Before the call, please gather information you will need to answer questions about employees' activities and their payroll during the policy period.
Payroll verification
When you call us, you'll speak with one of our insurance experts, who will explain the audit process to you and answer any questions you have. We'll then ask some questions of our own to get updated payroll information, including payroll details for you and your employees. while your policy is active.
We will request certificates of insurance for all subcontractors who performed work for you, so we can verify that they have their own workers' compensation insurance.
If your sub-contractors don't have their own workers comp insurance, their compensation will be included in your payroll.
Document submission
After you speak with the auditor, we may ask you to submit some information to verify your payroll. But don't worry. You're required to submit everything we might ask for to the state and federal government for tax purposes, so you should already have the information on file.
Documents we may ask you to provide include either employee check stubs or records from a payroll service if you use one, your quarterly federal tax return (IRS form 941), and your state-specific quarterly unemployment insurance filing.
Updated premium calculation
After we verify your information, we'll use your updated activities and payroll to adjust the cost for the policy being audited.
Audit Summary
When the new premium is calculated, we'll send you an audit summary that explains whether your premium has increased, decreased or stayed the same. If there are no changes, there's nothing left for you to do.
If your new premium is higher, you'll have to pay the difference. But your payment won't be due right away. We give you 30 days' notice so that you can prepare.
At the end of 30 days, we'll charge the credit card we have on file for your account. If your new premium is lower, we'll issue a refund to the credit card we have on file within 30 days of sending the audit summary.
Audit Closure
You'll receive an email notification that your audit is complete. We'll also provide updated policy documents for your records.
At the end of 30 days, we'll charge the credit card we have on file for your account. If your new premium is lower, we'll issue a refund to the credit card we have on file within 30 days of sending the audit summary.
How Next helps business owners find Workers' Comp coverage
If you're looking for workers' comp insurance for your business, we have the coverage you need. At Next, we're dedicated to helping small business owners and self-employed professionals find the right policy to protect their business at an affordable price.
Our online application process makes it easy to view, receive a quote, choose the policy that's right for you and get your certificate of insurance. The whole process can take less than 10 minutes.
If you have questions at any time, our U.S.-based insurance advisors are standing by to help.