By Suzanne DuFore, Head of Research at Next Insurance
During the first week of May, we surveyed self-employed and small business owners about how they are navigating the coronavirus pandemic. We heard from 1,676 of our customers, and we want to take this opportunity to share some of the key survey findings with all of you.
These are trying times for business owners, and yet we remain inspired by their "can-do" attitude. Reading the feedback reminds us of the pioneer spirit and the resourcefulness that many of our customers have in common:
Forward-thinking. Resilient. Optimistic.
On the other hand, we also heard from many people who are unsure about their future. Shelter-in-place policies forced them to close their business for several weeks and layoff employees. The path for their recovery is unclear as they wait to see how the situation will evolve.


Some businesses are going back to work
As states across the U.S. enter different phases of the recovery process, businesses are going back to work.
Consistent with the rise in business insurance purchases that Next Insurance has seen in the past few weeks, some customers predict a rise in their business production and services in the coming weeks.
More than half of customers surveyed expect to be back at work in the next one to three months, and nearly 40% expect a fast ramp-up to full-capacity within the next three months.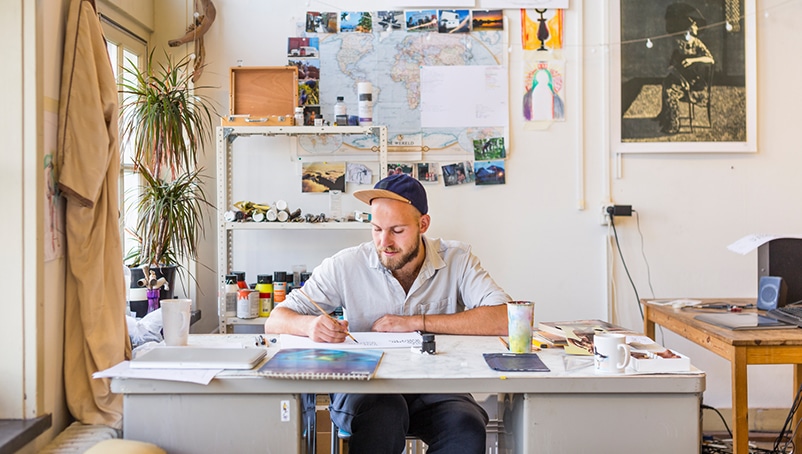 How businesses responded to the coronavirus pandemic
We asked what Next Insurance customers are doing to stay on course during the coronavirus pandemic.
They had some awesome ideas and thoughts to share that we found both heartwarming and inspiring. Here are several common themes:


Prioritizing health and safety
Our customers are grateful for the health and safety of their customers, their employees, and themselves. They are committed to making business decisions that demonstrate health and safety is the No. 1 priority each and every day. Sometimes this means they have halted operations, they are relying on remote working alternatives, or they are proceeding with protective measures.
They are leading with their commitment to do what they have to do to ensure health and safety.


Staying in touch with customers
During work slowdowns, business owners are taking the time to appreciate their current and past customers — keeping in contact, touching base, and checking in.
This not only feels right, it also helps build a pipeline for work when things are open once again. Word-of-mouth is a powerful marketing tool, and reaching out to their customer base plants the seeds for future business growth.


Networking with other contractors/business partners
Particularly among our construction business customers, they have found it fruitful to reach out to other contractors who do similar or complementary work.
They're supporting each other, brainstorming new ideas for future work, and forging efforts to find any work that pays the bills. While business is slow, they are building a stronger network of their self-employed peers to increase their visibility for jobs when they become available.


Focusing on neglected projects
Some of our customers are spending time on the areas of their business that always get pushed aside. Common projects include:
Working on a business website that highlights past work

Taking photos of final projects that they can use for winning future work

Joining Facebook groups relevant to their profession
These are all ways business owners are increasing their profile so they are positioned for success when the economy rises again.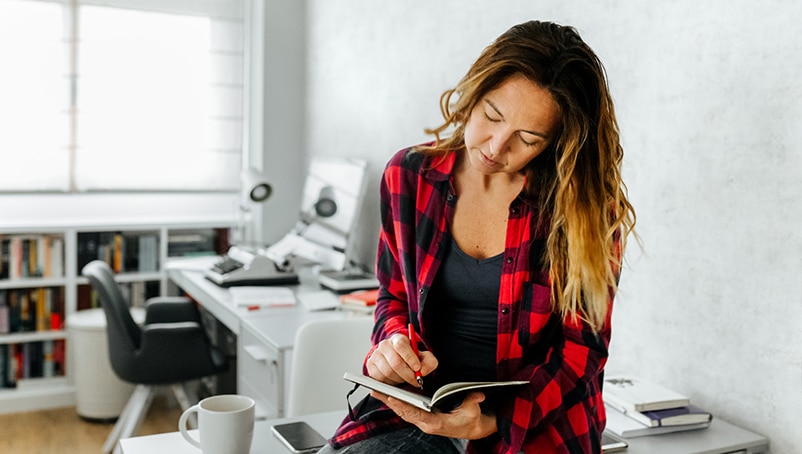 Learning something new
Many business owners mentioned the educational opportunities available online, at business associations, and other organizations to learn a new skill or perfect a technique.
They have the time now to get better at what they do so they can come back stronger when business returns.


Negotiating overhead costs
While all costs are not negotiable, many business owners have been able to work out deals with mortgage or rent payments. Those who have reached out to their landlords or lenders to work out alternative plans for payment have been pleasantly surprised to find favorable options.


Going above and beyond current projects
With less work to do, some say they can spend the extra time and effort to go above and beyond with what they are delivering with the work they do have. Wowing customers could lead to more work either through referrals or through references.


Pivoting to a "new normal"
Some of our customers have businesses that rely on large group activities — one of the hardest hit business types. These customers are brainstorming ways to do their work in alternative ways, such as hosting remote classes or organizing remote meetings. They are testing the waters for a new way to deliver their trade.


Using technology
Many small business owners say they have been forced to try technology they were previously either afraid of or just unwilling to devote the time to learn. Most are thrilled with the results.
The technology has helped them enable their business, and they realize they feel more accomplished by bringing their work acumen up a notch. For example, some are using Zoom for online meetings or learning QuickBooks for accounting.


Working on home projects
Some of our customers are home with kids and are forced to adapt to the at-home workday. Taking on home projects adds joy to their life and sometimes provides a learning opportunity for new skills. Some are even "apprenticing" their children and finding creative ways to teach math through hands-on projects.


In closing
We are forever inspired by our Next Insurance customers and the small business community, and we remain 100% committed to helping them thrive as they respond to the unique challenges of the pandemic.
As the situation changes, we're continuing to look at new ways to work together and provide resources. We're looking forward to continuing the conversation and growing together.
In the meantime, stay safe and be healthy.

Next Insurance has helped over 100,000 small businesses and self-employed professionals protect themselves with business insurance. Learn more about our coverage options and start a free instant quote today.