You just know you're going to be a great home daycare provider: you've raised kids of your own, your friends' kids adore you, and you have a magic touch when it comes to getting babies to nap.
But it doesn't feel that simple.
Starting a home daycare business is a big step. You'll have to combine your childcare skills with some business savvy to make sure that the project pays off like you hope. Just like raising children, the stakes are high and so are the rewards. That's why we've provided a few home daycare business tips to help you start out on the right track.
Lots of Babies. No Boss.
For many parents, the choice to become a home daycare provider is a great way to have an income while being home with your own children. You get company for your kids and get paid to do something you love. Meanwhile, you get the same advantages as other business owners: you are your own boss, set your own hours, and have some control over the people you work with. It can even be the stepping stone to opening a larger childcare facility one day.
Know What You're Up Against
The first step in attracting clients when you're starting a successful home daycare is learning what already exists locally. There may be professional networks that can tell you how to start a home daycare business in your area or find people to work with. Parents could be deciding between you and a big institutional daycare or between you and another home-based care provider. That will affect your decisions.
Set Yourself Apart
Decide what is going to be the selling point for your home daycare. This is where understanding the competition is important. If most kids in your area go to small home daycares already, advertising yourself as warm and homey doesn't give people a reason to choose you over someone else. Instead, talk up your credentials, your location, or something else that your competition doesn't have.
Business Isn't Kids' Stuff!
Taking care of kids is a unique business in a lot of ways, but you'll face some of the same challenges as other businesses.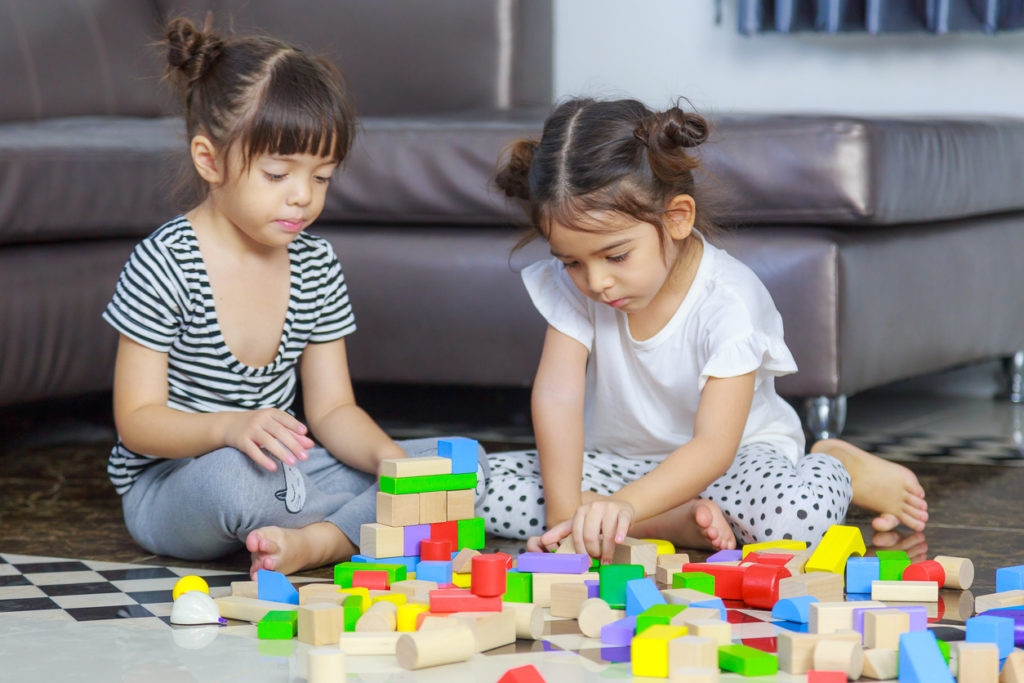 You'll need to write a business plan carefully, which will mean gathering a lot of information. The challenge is getting the information right ahead of time. Some of the things you'll need to figure out are:
How many kids you'll take, what ages, and activities you'll offer
How many staff you'll need and how and where to find them
Expenses, including day-to-day and one-time costs
Prices that cover your expenses and also pay you a good wage
Backup for emergency situations, like when you or your staff get sick
Policies for payment, cancellations, sick days, etc.
How to market your new business and find families you'll love working with
Now Write it Down
The business plan is where it all comes together. Even if nobody but you ever reads it, a written business plan will help clarify your thoughts and keep you on track over time. Include a bit about what will make your services unique and then get down to brass tacks. Include expenses, a calendar for the year, hours of operation, and all the sick day, holiday, and vacation policies we mentioned early. Calculate how many kids you'll need to take to get by and how many is your limit. Now is also the time to think about your state's home daycare requirements and licensing process.
Do the Paperwork
Safety and early childhood education certifications or accreditation may help parents trust you and even let you charge more for your services. But every state will also make some demands in order to let you run a home daycare. In some states, each county will even have its own rules. The National Association for Family Childcare can provide you with more information about your area and also provide ongoing training. Depending on the number of kids you plan to care for, you may need specific training, background checks, facilities, or safety inspections. Most states require you to get home daycare insurance, which is where we come in.
Who's Got Your Back?
You don't need to have toilet trained a toddler to know: accidents happen. Parents need to trust that you're prepared for every situation. And insurance for a childcare business is different than insurance for other businesses.
Besides cases of injury, your insurance needs to cover you in the case of a parent who claims you abused their child, somehow contributed to developmental delays, or even just didn't provide the services you promised. You can check out our customized home daycare insurance and policy costs to find out more about what you'll need and how we can help.
Starting a successful home daycare requires preparation, patience, and support. But now that you know that, you're already on the right track.