Business name: Mimi's Mocha Treats
Location: Washington, D.C., metro area
Years in business: 14
Specialty: Premium cakes for special events
NEXT customer since: 2020
Inspiration can come from unusual places when you're a small business owner.
That's one of several insights we learned in our conversation with Mimi Hood, who specializes in big-ticket cakes for weddings, baby showers and birthdays with her business Mimi's Mocha Treats.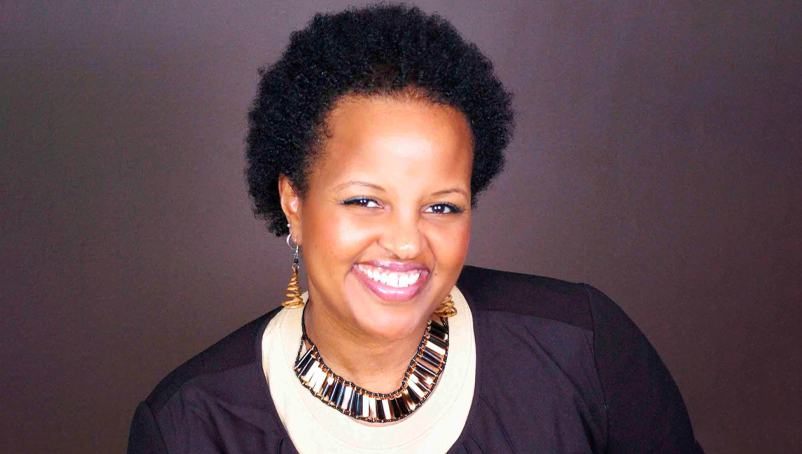 All photos courtesy of Mimi's Mocha Treats.

Mimi, a NEXT customer since 2020 and a business owner for 14 years, covers the spectrum of creativity with her cakes. And she mastered her craft, in part, by looking beyond the cake industry and learning from special effects makeup artists.
"As you understand how to work with cake, you can do absolutely anything with it," she says.
In her 14 years as a business owner, she's done everything from an edible replica of her sneakerhead client's favorite shoes to elegantly stacked wedding cakes with beautiful floral arrangements.
This interview has been edited for brevity and clarity.
NEXT: Can you describe what you do at your business in one or two sentences?
Mimi: I own and operate a custom cake studio out of the greater Washington, D.C. area, where I focus on big-ticket cakes and large show pieces.
Who are most of your clients?
It's mostly women who place orders for their weddings, baby showers or their children's birthdays.
Is this a full-time business for you or is it a part-time side hustle?
It's still a part-time thing. I'm working on going into it full-time. It's been part-time for about 14 years.
How do you manage your time between your business, your full-time job and your life outside of business?
I work in office management as an HR generalist. That's my full-time job.
Google Calendar is my saving grace. I do a lot of project planning, so I know how to map out my time and make sure I square off time in the evenings and weekends to focus on the cakes.
I'm big, big, big on keeping timelines and doing a lot of checklists.
What advice would you give to someone just starting on that path?
My first words of advice would be, don't be in competition with others. Only compete with yourself, and then practice, practice, practice.
Make sure you're extremely passionate about what you are doing. That passion will push you to continue doing what you love. It will never feel like it's work.
I can get up at three o'clock in the morning to work on a cake on a weekend with no problem and no hesitation because I truly enjoy it.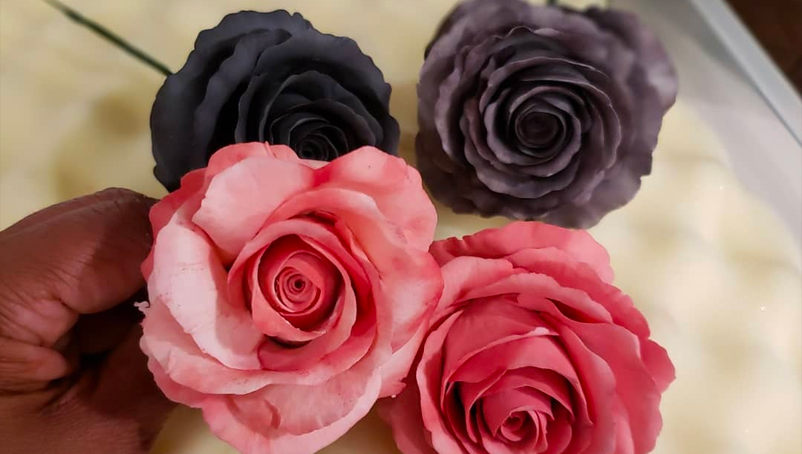 What inspired you to expand your business with Caking 101 seminars?
A lot of times, people who are coming into the industry are newbies. They want to learn as much as they possibly can.
For me, the artsy side of it is amazing, but for the business side, you have to fully understand the basics, like how to price a cake.
It's just simple things I wish I had had when I started. It would've saved me a lot of heartache. So that's really how I got into it.
Do you have resources where you go to learn new things or get inspired?
So the funny thing is, I go to a lot of special effects makeup artists because you learn color and color combinations. You learn sculpting and how to add texture to faces.
A lot of sci-fi makeup artists also think outside of the box. They're daring. So I tend to look toward them a lot more than other cake people to learn.
That's really interesting. So getting inspiration from people outside your field influences where you are taking your business?
Yeah, absolutely. I've taken classes with special effects makeup artists, such as Casey Love [Priest, Alien vs. Predator: Requiem].
Jordu Schell was the sculptor who did the designs for the characters in Avatar. I took classes with him. He's amazing.
In our industry, it's often better to go outside because as soon as you understand how to work with cake, you can do absolutely anything with it.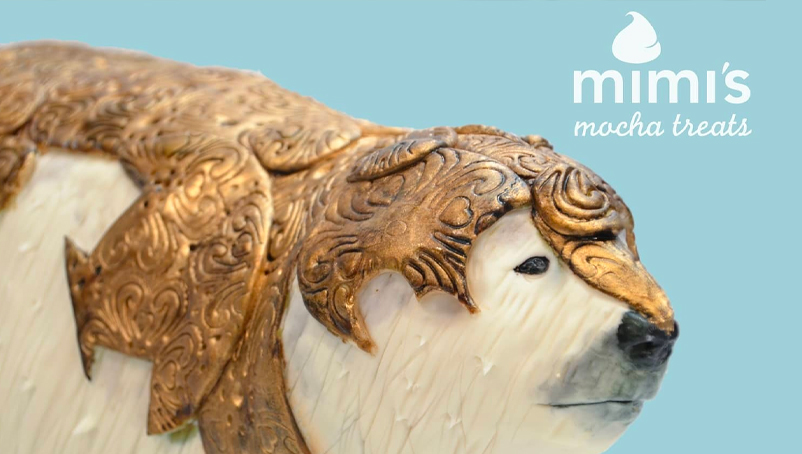 How do you get the word out about your business? What's your approach to marketing?
The good thing is, most of my clients are repeat clients, or from planners who have worked with me in the past.
I do social media, but I'm not the best at it. That's another job in itself. It's like you have to be all-knowing, but I do the best I can with it.
Most of my clients are really repeat clients and through word of mouth.
So would you say you focus more energy on continuing to grow that network versus maintaining social media?
Yes. With all new clients, I tell them that my goal is to form a relationship.
I don't want to just take your order. I want to follow you through all the amazing highlights in your life.
I want you to tell your best friend who's getting married about me. I want you to tell your cousin who's having her third baby about me for her baby shower.
I just want to formulate relationships with potential clients.
How many big-ticket cakes do you make a year?
It depends. The past two years have been a struggle. I have an 88-year-old father with dementia, who I go back and forth to care for.
Before he got sick, I would have huge wedding cake orders that averaged between maybe 50 to 60 a year.
I would have weddings every weekend. From August to the end of November, it would get that busy.
That must be hard to balance with your father. What are you most proud of as a business owner?
I would honestly say sticking through it.
I just mentioned my father. His health has gravely affected my ability to take on a lot of orders over the past year and a half, two years.
But even through that, I just continued to persevere and not give up on it.
I'm figuring out ways to adjust instead of being someone that always takes a lot of orders. Now, I'm starting to lean more into teaching and consulting because I really love this industry.
I think, again, it goes back to that passion. If you really, really love something, you'll figure out a way to continue doing it.
What's your superpower as a business owner?
Perseverance. I definitely would say perseverance and not giving up.
And I guess the last thing I would say is my connection with my clients. They really do become friends.
What was your biggest win this year?
I'll be honest. This is going to sound crazy — because when you run a business by yourself, and it's your baby, you become very protective.
I guess my biggest win was being okay with trusting others to do what I was not able to do.
I've trusted fellow cake artists to take on order for me on my behalf, and I know they will be amazing.
They're going to do an amazing job, but I think that's hard for a lot of business owners because it's your baby.
So my biggest win is that I started trusting.
What's your outlook for 2023?
More of the consulting work.
I've been at bakeries to come on as a consultant and teach their team. As I'm getting older, I'm realizing that it may be time to pass the torch and watch others grow and blossom.
So that's the next path, and creating more online classes.
That way, I'm not taking my body through hell as much as I do when I have orders every week.
That's the next step.
Find Mimi's Mocha Treats online:
Website
Instagram

How NEXT helps food service businesses
We create customized business insurance packages at affordable prices so you can get the right amount of coverage you need at any stage of your business.
Our streamlined online application allows you to see coverage options and purchase the coverage you need — all in less than 10 minutes. As soon as your purchase is complete, you can access your certificate of insurance online.
If you have questions, our licensed, U.S.-based insurance professionals can help.