As an independent contractor, you probably know that insurance is an essential part of your business.  The term insurance, however, is actually quite broad. That's because there are
many different types of insurance policies
you can get, each for different business needs. The key for you is understanding independent contractor insurance requirements, as well as recommendations. Let's begin.
Understanding Contractor Insurance Requirements
Insurance in general is a type of risk management that is designed to protect you and your business from financial loss. Every type of business has its own risks and uncertainties. Yours, as a contractor, are potentially numerous. Some have to do with meeting contractual requirements in terms of delivery times. Others involve potential injury onsite. In other words, when it comes to general contractor insurance requirements, the field is wide open. The types of insurance you need will depend on the exact type of work that you're doing. While it's a good idea for reasons we're about to explain, in most cases,
insurance for independent contractors
is not required by law. You should still always double check your local and state legislation to be on the safe side. Even though it's not required by law, many potential customers will demand that you have insurance in order to land jobs. For example, if you are bidding on contracts, especially with big companies or government organizations, they will usually ask you to provide
proof of insurance
. This will include some sort of general liability coverage, at the very least.
Insurance Coverage You Should Definitely Have
General liability insurance – 
General liability insurance
covers you for a wide range of unforeseen incidents, that could happen on the job. For example:
Bodily injury – If a customer trips on a wire while you're working onsite and sues you for negligence, you're covered.
Property damage – If your ladder falls and cracks the expensive hardwood floor, the cost of that floor is covered.
Workers' compensation –
Workers' comp
is a legal requirement, with the exact details varying by state. Workers' comp is designed to cover expenses for workers harmed on the job. If you're an independent contractor with employees, you need it. If you work alone, you often don't need it.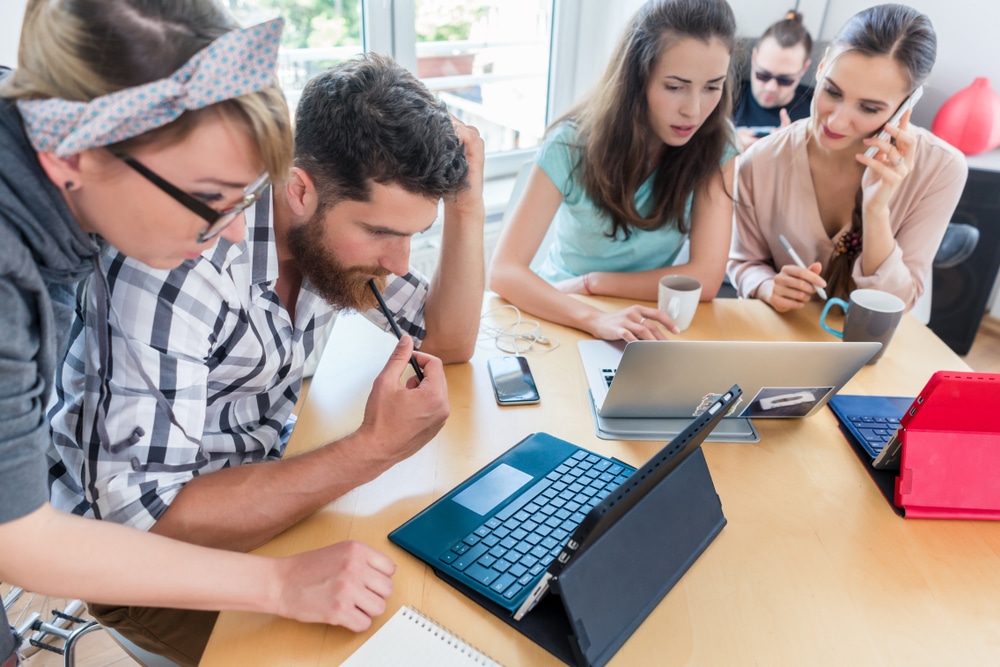 Other Types of Insurance for Contractors to Consider
So what else do you need to further your understanding of independent contractor insurance requirements? There are a number of ways to go about protecting yourself, your workers and your business. These include:
Disability insurance – 
Hopefully you'll be productively working straight through to retirement age, in sound body and mind. But if you're self-employed, you may want to hedge your bets and get yourself disability insurance. Depending on the details of the policy, this will likely ensure you receive a weekly paycheck in case of illness or injury.
Commercial auto insurance – 
When it comes to subcontractor insurance requirements this is a good one to consider.
Commercial auto insurance
protects you and your workers when driving on the job. So, for example, if your subcontractor gets into an accident while driving to a customer's home, the commercial auto insurance policy will cover the accident's costs.
Equipment and tools insurance – 
As a contractor, you work with some pretty expensive equipment, including your office computer and electric drill, and potentially much larger items, depending on your specialty. Good
equipment insurance
should cover things like:
The cost of replacement for equipment that is stolen.
Repairs for damaged tools.
Even rental fees for tools and equipment while you're waiting for a replacement.
Property insurance – 
 Whether you own your office or rent the space, you should probably consider property insurance. This can protect the value of the physical space, as well as its contents. If you work from home, you'll need to check your specific policy to see how your business property and assets can be covered as well.
Errors and omissions insurance –  
Everybody makes mistakes sometimes; it's a fact of life.
Errors and omissions insurance
is a good way to protect your business from those inevitable human oversights.
Summary: Independent Contractor Insurance Requirements
Building contractors insurance requirements are, for the most part, pretty varied, depending on the type and size of your business. Regardless of the law, getting good insurance makes good business sense. Knowing that your business is covered helps build trust among clients, partners and suppliers. This in turn helps you win contracts and attract more customers. On the financial side, insurance helps protect you from claims, fines and lawsuits of all sorts. Besides protecting your assets, this gives you peace of mind. Simply put, with the right coverage in place, you can focus on the parts of business you do best, and better build your contractor business.