With the coronavirus crisis disrupting business as usual worldwide, millions of people are exploring options for home-based businesses. If you have teaching experience — whether in a classroom or a more informal setting — starting a tutoring business from home can help you connect with students in new ways.
Tutoring is a relatively simple business to start, but like any other company, there is a lot to think about. Here are some tips to help you get started.


Education and specialization
When you are deciding on where to focus your tutoring business, consider areas where you have a strong understanding and ability to explain concepts to others.
If you don't have a teaching credential, be transparent with your students. Your related professional or life experience could be an asset for those who are looking for help in other credentialed courses.
Do you have experience in a STEM field? You might want to focus primarily on math and science courses. Are you a homeschooling parent of young kids? Perhaps elementary schoolers are your target students. Maybe you're a prolific writer or you have a degree in history.
Start with your strengths, and you can always branch out later as you gain experience and confidence.


Certification for online tutors
Most states don't require certification to be a tutor. But if you want your tutoring business to be successful, you need to be qualified, knowledgeable and skilled. The more credentials you have, the more value you offer your students — and the more you can charge them for your expertise.
Having a bachelor's or graduate degree means you have sufficient knowledge in a particular field, but knowing how to teach that information effectively is a separate set of skills.
Certification is available through the American Tutoring Association, which requires either a bachelor's degree or significant tutoring experience. The National Tutoring Association has different levels of certification based on your educational background and area of specialization.


How much do tutors make?
When thinking about starting a tutoring business, the logical question is, "how much do tutors make?" The answer, like so much in life, is that it depends.
Typically, tutoring rates are higher for more advanced grade levels and subjects. On average, tutors can expect to make between $12 and $30 per hour.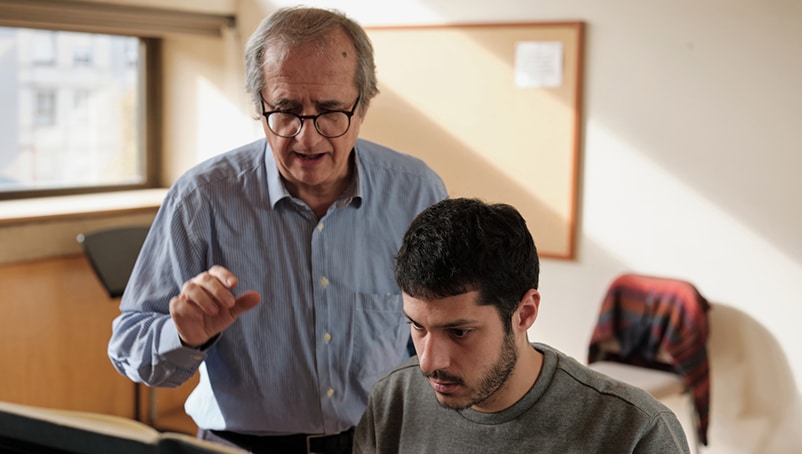 Setting up your tutoring business
Depending on your state, you will likely need a business license. This is a standard requirement that allows you to operate a business in your community. You can typically apply online.
You will also need to choose a business structure for your new tutoring company. This is an important decision that will affect your company long-term, so it's best to speak with a business attorney or tax professional before making your choice.
Most small businesses choose one of three business structures:
Sole Proprietorship: If you are the only owner, a sole proprietorship may be right for you. This structure lets you do business under your own name or file a DBA (doing business as) with your state to register a company name. You can apply for an employer identification number (EIN) through the IRS or simply use your social security number.
You'll make business deductions and pay business taxes as part of your personal tax return.
It's important to note that there is no legal difference between you and the business entity when you are a sole proprietor. That means that if anything goes wrong, your personal finances could be at risk if you are forced to pay a legal judgment, fees, and other unexpected costs
LLC: A limited liability corporation protects your financial assets if you get sued. It typically requires some additional paperwork and an annual fee to state regulators. With this structure, your business profits and losses "pass-through" to your personal tax returns.
Unlike a sole proprietorship, you can have partners with an LLC.
S Corporation: You can make an IRS election to become an S corporation. This provides some tax benefits, but it also requires additional paperwork each year and designations for you and your partners.
Visit your state's official website and the Checklist for Starting a Business from the IRS for step-by-step guidance on setting up your. Also, consider working with an attorney to make sure you don't miss anything and all documents are correctly filed.


Insuring your tutoring business
When starting a tutoring business, there is a lot on your mind. It's completely understandable if you haven't thought much (or at all) about business insurance for tutors.
Yet insurance is key to protecting your tutoring business. For example, if you spill and drink on a student's new laptop, the general liability coverage in your policy could pay for the repair or replacement. And your professional liability coverage could reimburse you for legal expenses if a student's parent claims you didn't deliver on your contracted services.
If you travel to meet with students outside of your home, you may need to add commercial auto insurance to your policy, as well. Personal auto insurance policies typically exclude the use of your vehicle for business purposes, which could leave you responsible for any financial losses.


Creating a tutoring contract
Every tutor wants to help clients get better in a certain subject. However, tutors also need to look out for themselves to ensure that their business is protected and always improving.
With a tutoring contract in place, you can easily secure your growth and protect yourself from any issues along the way.
Your tutoring contract agreement form is important for you and your clients since it clearly defines the services you will provide, the hours you will provide them, your tutoring rates, and other important details.
Without a written agreement in place, you run the risk of disagreements with your clients that could sour your relationship. In extreme cases, that could result in legal action — something that would be covered by your tutor professional liability insurance coverage.
A solid tutoring contract should include:
What services will be provided
What subject and sections will be taught
A schedule of tutoring sessions with days and times
Your tutoring rate
A general statement informing the client that your tutoring does not guarantee their individual success (the client must apply themselves)
Guidelines for contacting you outside of normal session or study hours
Anything else you can think of
Consider working with a lawyer to create a tutoring contract template that can be slightly adjusted with specific details about your scope of work with any new clients.


Choosing a location for your tutoring services
Working one-on-one or in small groups means you don't need a large space or special equipment. This gives you a lot of flexibility. When you're just starting out, it's probably best to work from home or from your clients' homes to keep overhead costs down.
If you'd like to tutor at your home, you'll need to check with your local authority about zoning laws. There may be restrictions on running certain types of businesses in your neighborhood. If there are, you can request a variance.
Many tutors do home visits. This is most convenient for the student. It might be easier for you, too, if your living space is cramped or otherwise unsuitable.
If you do travel to teach your clients, you'll need to make sure you're charging enough to cover any travel costs. You might also need commercial auto insurance since many personal auto insurance policies don't cover business-related accidents.
If neither of these options will work, you might be able to meet your students in an unused room in a local school or library. You'll need to obtain permission from the managers of these institutions.
Another option is to rent a space yourself. This might be a better option if you're concerned you won't have the quiet you need in other locations.


Business plans and marketing considerations
To start any business, you need a plan. Your tutoring business plan should be a guide that explains your services and how you would like your business to grow.
It should detail your vision for your business and all the steps you need to take to make it a reality. The first step is deciding on the structure of your business, as detailed above. The second step is deciding what service you will offer — and to whom. Some ideas:
Enrichment on topics that aren't covered in school
Remedial education for students who have fallen behind in reading or math
Extra help for immigrant students still struggling with English
Supplementary classes for gifted students
Preparation classes for standardized tests, such as the SAT
When choosing a niche, consider both your own strengths and knowledge, and what might be missing in the local market. Ideally, you should be offering a service that is unique, and that you are uniquely qualified to offer.
Be as specific as possible with short-term and long-term goals.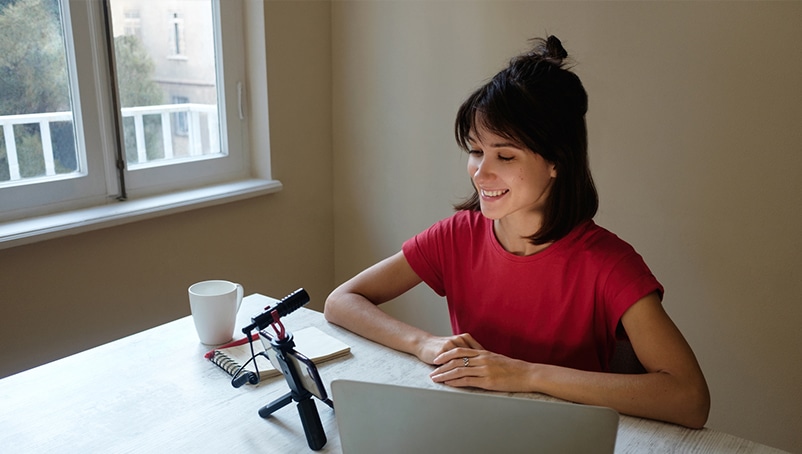 You might also be wondering how to advertise tutoring. Do you need tutoring business cards? Should you find a tutor network? The answers lie in your marketing plan, which is your guide to finding and keeping students.
Tutors often find that the best marketing is word of mouth, but no one can recommend you if they don't know about you yet. Starting thinking about the best ways share your business in your community, including:
• Speaking to local parents
• Flyers at locations where parents and students visit
• Free introductory classes online or at a community library
• Social media advertising
Write down all the ideas you can come up with and start thinking about how you can implement them.


Ready to get started?
Starting a business isn't easy, but it can be a great way to make money while doing something you love. But it's important to set yourself up for success by treating it as a business from the beginning and taking a disciplined approach to every decision you make.
At Next Insurance, we specialize in affordable, customized business insurance for tutors and education professionals. Our tutor insurance starts at just $21 per month.
With 100% online services backed by top-notch customer support, we're proud to have earned 4.7 out of 5 stars in customer reviews. Get your instant quote today.