Mechanical engineering has long been heralded as a rewarding and lucrative career. Many people don't realize that job prospects aren't necessarily limited to roles at larger organizations. Many professionals in the field choose to start their own businesses after gaining experience.
Becoming a licensed mechanical engineer takes years of study and practice, but is often worth it in the end. This guide will explain how to become a mechanical engineer, covering all the steps from education to running a successful engineering business.
What does a mechanical engineer do?
Mechanical engineers play a critical role in many different industries. They are responsible for designing, developing, maintaining and improving a variety of products and systems. Examples of mechanical engineering job titles include design engineers, automotive engineers, systems analysts and public works technicians.
Steps to becoming a mechanical engineer
Entering any STEM field requires many years of study and practice. But how long does it take to become a mechanical engineer? The process usually starts with at least four years of higher education, followed by another minimum of four years in an entry-level position.
Once these have been completed, you'll need a mechanical engineer license to progress into more advanced roles or start your own businesses. There are also optional degrees and certifications that can be obtained along the way for those who want to work in specialized areas or gain a competitive edge.
Here's a closer look at the mechanical engineer requirements and potential paths:
Academic path
An academic degree is an essential first step for anyone who dreams of becoming a mechanical engineer. At a minimum, you should plan to complete a bachelor's degree, although continued mechanical engineer education is available to those who wish to expand their knowledge.
Bachelor's degree: A bachelor's degree is required for most entry-level mechanical engineering positions and to eventually get an engineering license. When looking at undergraduate programs, find one that is accredited by the Accreditation Board for Engineering and Technology (ABET). You can check whether a program meets the necessary standards using ABET's online search tool.
Master's degree: While you don't necessarily need a master's degree to be a mechanical engineer, many professionals find that completing a graduate program helps them learn more advanced skills that are highly sought after in certain fields, particularly in sectors such as energy and robotics.
Some mechanical engineers choose a master's degree in another discipline like business administration to better learn how to successfully run their own mechanical engineering business.
Doctoral degree: Earning a doctoral degree in mechanical engineering is no small feat, usually taking around three to five years from start to finish. Ph.D. programs aren't for everyone, but they may be necessary if you wish to work in academia or certain research fields.
Earn an engineering license
In every U.S. state, you must earn a license to provide services to the public as a mechanical engineer. License requirements typically include an ABET-accredited bachelor's degree, four years of work experience and passing scores on two exams. For more specific requirements, check with the licensing board in your state.
Obtain optional certification
There are many areas of expertise within mechanical engineering that aren't covered in the general coursework of bachelor's and master's programs.
To demonstrate competency in one of these subfields, some engineers pursue certification in areas like stress analysis, integrated manufacturing systems and computer-aided design. Getting additional mechanical engineer certifications can make you more competitive in the field and can warrant higher compensation.
Specialized areas of interest for mechanical engineers
The field of mechanical engineering is a fairly wide umbrella that encompasses many different areas of interest. Here are a few of the most common:
Biomedical engineering: Mechanical engineers who are interested in the medical field can specialize in biomedical engineering to design equipment, systems and software for the healthcare industry.
Mechanical design: Typically, mechanical designers use computer-aided design (CAD) tools to conceptualize and create models of products and systems. These professionals work in the earliest phases of the engineering process.
Transportation systems: Transportation infrastructure is often designed by mechanical engineers. Those who pursue this career path will work to manage and optimize transit networks with specific goals like better efficiency and lower environmental impact.
Setting up your mechanical engineering business
Once you've completed the necessary mechanical engineer requirements to receive your license, you can start your own business.
There's plenty you can do only as a solo consultant by lending your expertise to others on a per-project basis. Once you grow your client base, you can hire additional engineers and launch a consulting firm if that is appealing to you.
Mechanical engineering knowledge can also be used to start businesses in manufacturing, supply chain management, and renewable energy — a rapidly growing field.
How to find clients for your mechanical engineering business
Finding clients for a mechanical engineering business depends on the type of company you start. You can potentially find business clients wherever innovation is needed — that can be in the tech industry, aerospace, construction or anywhere where complex machines and automation are utilized.
If you decide to offer consulting services, platforms such as Upwork can be helpful in finding clients who already have an urgent need. You can also network through platforms like LinkedIn and by attending local professionals' events.
The American Society of Mechanical Engineers keeps a running calendar of industry events and webinars. Mechanical engineering consultants can also look to the Consulting-Specifying Engineer's list of suggested trade shows to attend.
Businesses that offer products and services directly to customers will need to take a different approach. For example, a mechanical engineering business that sells solar panels for residential homes might find success running locally targeted ads online or sending direct mail to households in your market.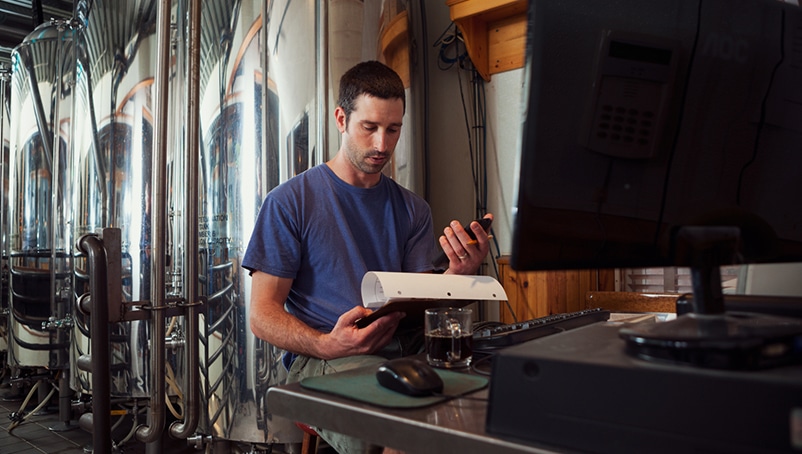 Avoiding risks and protecting your business
There are many risks that come along with running a mechanical engineering business. Primarily, you always run the risk of being held liable for injuries, property damage or financial losses.
A general liability policy or professional liability coverage can help protect you from the insurmountable legal defense fees and settlement costs associated with a lawsuit.
How Next Insurance helps mechanical engineers and their businesses
Next Insurance makes business insurance for mechanical engineers easier than ever with do-it-yourself online tools, competitive rates and fast, flexible coverage.
You can find business insurance packages designed for engineers for as little as $21 per month. Start an instant quote today to explore options for your business.