Working as a massage therapist can be a fulfilling and lucrative career choice. You get to work with people, helping them to heal and relax. Plus, there are often flexible hours and tips. If this sounds appealing to you, your next step is figuring out how to become a licensed massage therapist.
Massage Therapy Certification vs License
To figure out how to become a licensed massage therapist, it's important to understand the difference between massage therapy certification vs license.
Massage therapy certification simply means that you have completed a training course. It is an important first step towards your massage therapy license requirements. After that, you will need to fulfill a specific number of practice hours, as defined by your state. Overall, you will need between 500 and 1,000 of hand-on training for licensing purposes.
So in a nutshell, to become a licensed massage therapist you need to:
Complete a course of study
Practice a certain number of hours, as required by your state
Acquire certification from a recognized body
Apply for state licensing
Massage Therapist Training Options
Most people and certainly spas and health clubs will require that you have some form of formal education in order to give massages. In fact, having a massage therapist license is the law in most states. Just note, each state has its own requirements regarding which programs it recognizes to become a licensed massage therapist. Since massage therapist license requirements by state differ, it's important you do your research before enrolling in any course.
Massage therapy license online
Although massage therapy is a hands-on job, there are online certification courses you can take. During such programs, you will take a standard massage course path. This includes learning about anatomy, body movement, professional ethics, hygiene and of course, different massage disciplines. The academic portion, however, will need to be supplemented by in-person training. A good online course will take this into account and have regular meet-ups at a convenient location. If not, the course should instruct you on what to do, to complete the experience portion of your studies.
Technical college
Another popular option is to learn massage therapy at the college level. You can take a two-year course to earn an Associate's Degree with a specialty in Massage Therapy. Many of these programs are holistic, combining theory and practice, and they should adequately prepare you for state licensing.
Bachelor's degree
If you have the time and the resources to invest in a longer, full-time program you can also consider a Bachelor's Degree in Massage Therapy. This BA is generally a major under the broader category of Bachelor of Applied Science (BAS).
The big plus here is that after investing about four years in full-time studies you will come out with tremendous knowledge and skills. This in turn can offer you a serious advantage in your career path.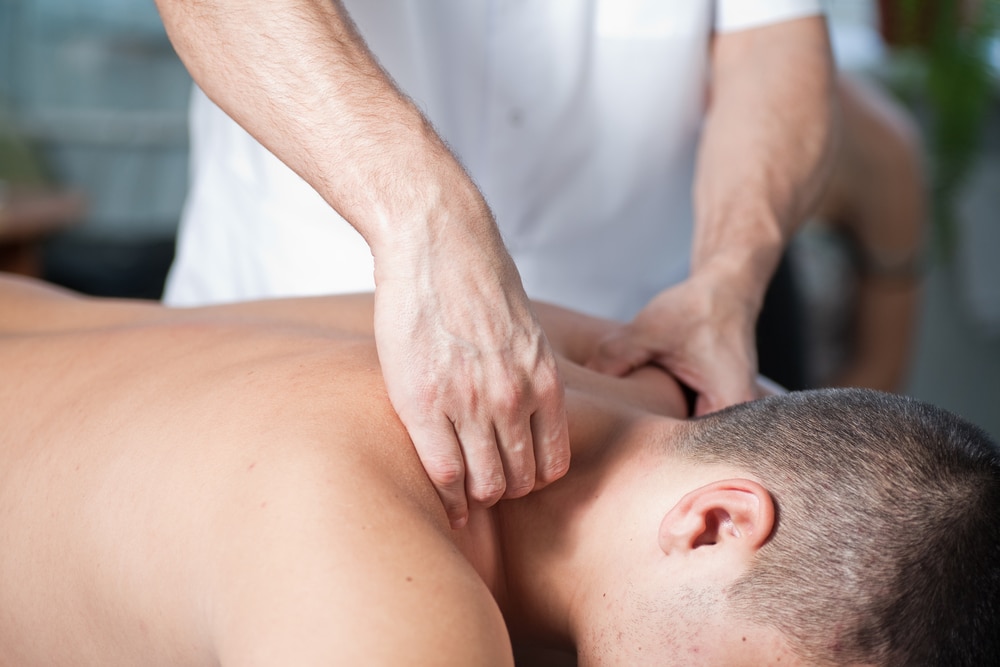 Massage Therapy License Renewal
Once you've earned your license, you will need to maintain it. Luckily, the massage license renewal procedure is generally fairly simple. You will have to pay a state license fee, which varies from state to state. For example, in Texas it's $75, in Florida it's $105, and in Connecticut it's $255.
In addition to filling out a form and paying your renewal fee, you may also be asked to show evidence of having completed certain continuing education courses.
How often you need to renew your license depends on your state. Keep in mind that if you let your license lapse, you will have to get it reinstated before you can start working again.
Next Steps in How to Become a Licensed Massage Therapist
Once you're licensed, you're ready to go! Now you'll need to determine your path. For starters, you need to figure out where you want to work. Whether you want to work from your own studio, a fitness center, or go from house-to-house is up to you.
Other than that, you'll need to do things like:
Market yourself to help build your business
Buy the right equipment – which can range from a massage bed, to incense, to comfy shoes
Groom yourself properly(no one wants a massage therapist with scratchy nails)
Whichever path you choose, make sure you get massage therapist insurance. Since it often includes general liability insurance, it is a must-have for every massage pro, including you. At the end of the day, massage therapy is a very physical profession, and you need to protect yourself and customers. Plus, just like licensing itself, it's a basic qualification almost everyone will demand.